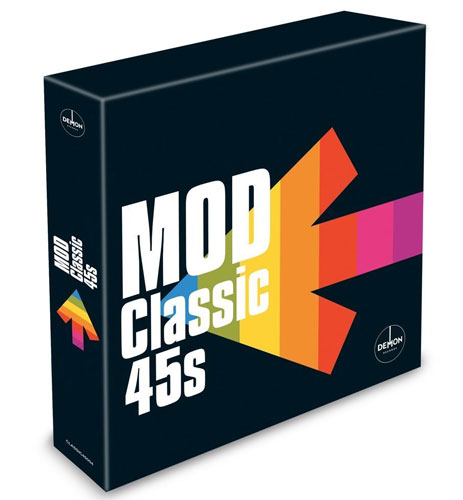 Not many of these showing in stock, but still worth mentioning the Mod Classic 45s box set in the Amazon sale.
The box was produced for Recored Store Day 2016 and is essentially 20 classics over 10 discs in a hard case. The tracks are listed below.
It's down from £45.10 to £34.99 if you want to treat yourself, but as I said, not too may showing in stock.
Find out more at the Amazon website
Also it look like The Blues Classic 45s box is also marked down quite a lot right now too.
Track listing:
Disc: 1
1. The Small Faces – Tin Soldier
2. The Downliners Sect – All Night Worker
Disc: 2
1. Yardbirds – Heart Full Of Soul
2. The Pretty Things – Midnight To Six Man
Disc: 3
1. Chris Farlowe – Treat Her Good
2. Benny Spellman – Fortune Teller
Disc: 4
1. Billy Nicholls – London Social Degree
2. P P Arnold – (If You Think You're) Groovy
Disc: 5
1. The Birds – You're On My Mind
2. Fleur De Lys – Circles
Disc: 6
1. Billy Butler – The Right Track
2. Donnie Elbert – Little Piece of Leather
Disc: 7
1. Lee Dorsey – Ride Your Pony
2. Major Lance – Um Um Um Um
Disc: 8
1. Bob And Earl – Harlem Shuffle
2. Joe Tex – Show Me
Disc: 9
1. Spencer Davis Group – Mr. Second Class
2. The Creation – Tom Tom
Disc: 10
1. Chris Kenner – Land Of 1000 Dances
2. Robert Parker – Barefootin'