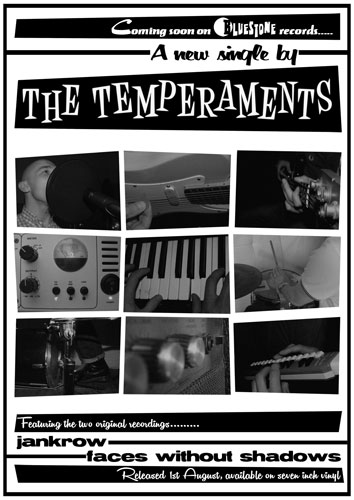 Love a bit of rocksteady? You might love what The Temperaments are doing then.
The band is releasing its first single on the Bluestone label soon, two original recordings, but both with a sound inspired by mid-to-late '60s Jamaica.
Those tunes are Jankrow! and Faces Without Shadows, which are available as either a download or a 7-inch single from 1st August. You can hear snippets of both songs on the Bluestone website, which also has an option to order.
All I know about the band is what's on its Facebook page, which says they're out of Grimsby and plan on touring soon. Check out the page here.