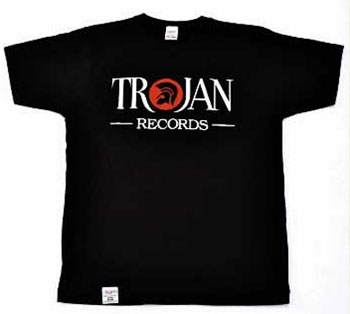 Was doing a bit of random browsing earlier and spotted this official Trojan Records t-shirt. So as it's going to be a hot one this weekend and beyond, I'm flagging it up.
It's the logo from the iconic reggae label, dating back to the late 1960s. The two-colour logo is printed on a black shirt, which also has the Trojan tab at the hem.
It's priced at £16 – and there's a women's version too.
Find out more at the Boss Shots website
Note that if this one is no longer available, there are plenty of Trojan Records t-shirts at eBay.