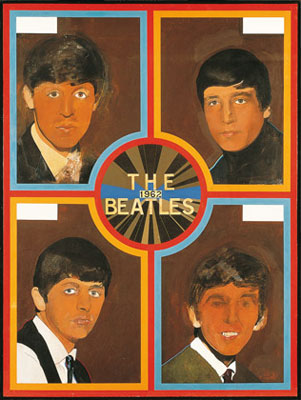 You might not be a fan of the band, but if you are a fan of the artist's work, you probably want to own a reissued The Beatles 1962 limited edition screenprint by Sir Peter Blake.
The reissue of this classic piece of art is an exclusive to the Pallant House Gallery. If it looks familiar, it might be because you own George Melly's excellent Revolt Into Style book. That book, a critique of '60s pop culture (and with plenty of mod references), has this image on the cover of some of the images. Well out of print, but you can get copies on eBay fairly regularly.
But back to this print, which is coming soon for online sale and likely to be a limited edition screenprint of the original piece of art, which was designed to look like an album cover back in 1962.
No news on a price as yet – the holding page simply says 'keep checking back for more details!'. But when it does go live, expect it to fly out.

Pallant House Gallery website