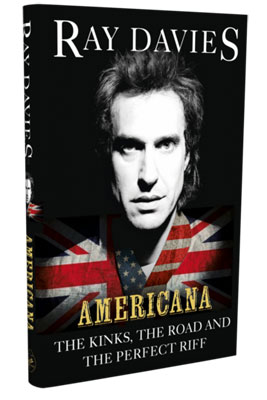 If you happen to be a fan of The Kinks (and in the area), you might want to check out Ray Davies In Conversation at London's Southbank Centre.
It takes place at the Southbank Centre in London, in what's described as the 'intimate setting' of the Purcell Room, with Davies reading from his latest book, Americana: The Kinks, the Road and the Perfect Riff, with short film extracts throughout.
The book itself is out next week, effectively about Davies' relationship with the US, how it inspired him and how he experienced it, illustrated with images from Davies's own collection from the Kinks' archive.
The event takes place on Saturday 12 October 2013, with tickets priced at £15 and available online. the book is available to pre-order online.