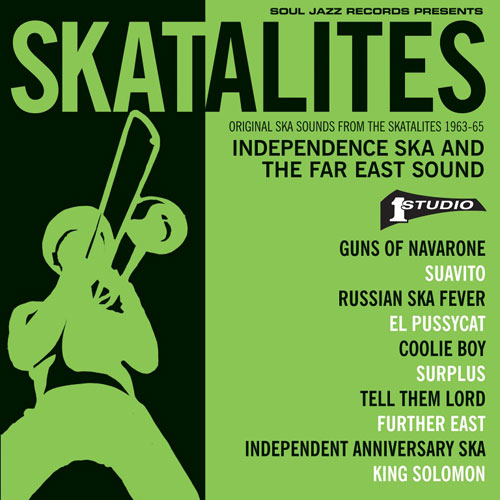 It says 'very limited' stock, so don't hang about it you want the Record Store Day Skatalites 7-inch box set from the label itself.
Yes, no need to queue in the cold and rain, just go to Soul Jazz and they will post you one. That's if you are quick as only 100 are left worldwide.
The box is described 'as a selection of some of their finest and hardest-to-find cuts made at Studio One between 1963-65' and covers five 7-inch singles. Details below.
£30 is the price at the Soul Jazz site.
Tracks:
The Skatalites – Guns Of Navarone
The Skatalites – Suavito
The Skatalites – Russian Ska Fever
The Skatalites – El Pussycat
The Skatalites – Coolie Boy
The Skatalites – Surplus
The Wailers – Tell Them Lord
The Skatalites – Further East
The Skatalites – Independent Anniversary Ska
The Skatalites – King Solomon