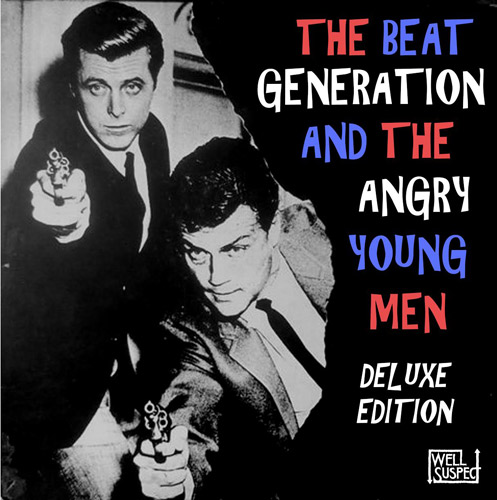 A second confirmed release for the Well Suspect label is actually a reissue of one of its original ones in slightly modified form – The Beat Generation and the Angry Young Men.
It was the first mod retrospective compilation when it was originally release back in 1984. Compiled by Eddie Piller, it pilled together a number of tracks that were already demanding high prices. Tracks from The Directions, Small Hours and Long Tall Shorty for example.
The new version 'revisits and revamps' the original, losing two ones (presumably due to rights we would guess), but gaining five more, courtesy of Italian R&B band The Mads and their output between 1979 and 1982.
The release date for this is 18th March, however pre-ordering seems a difficult task. Yo can pre-order the digital download at Amazon
but the physical copies don't seem up be up yet. Keep an eye on that same link, the CD should be there soon enough. If you want the download, that's £7.99. Track listing below.
Track listing:
1. The Mads – The Mods Are Back in Town
2. Directions – It May Be Too Late
3. Long Tall Shorty – That's What I Want
4. Small Hours – Underground
5. Les Eslite- Career Girl
6. The Mads – Psycho R'n'r Art
7. Purple Hearts – I'll Make You Mine
8. Long Tall Shorty -I Do
9. Directions – Weekend Dancers
10. The Mads -This Is What I Get
11. Les Eslite – Frustration
12. Small Hours – The Kids
13. Purple Hearts – Hazy Darkness
14. The Mads – Mrs Kate
15. Long Tall Shorty -All by Myself
16. Les Eslite – Get a Job
17. Purple Hearts – Concrete Mixer
18. The Mads – Velvet Gloss