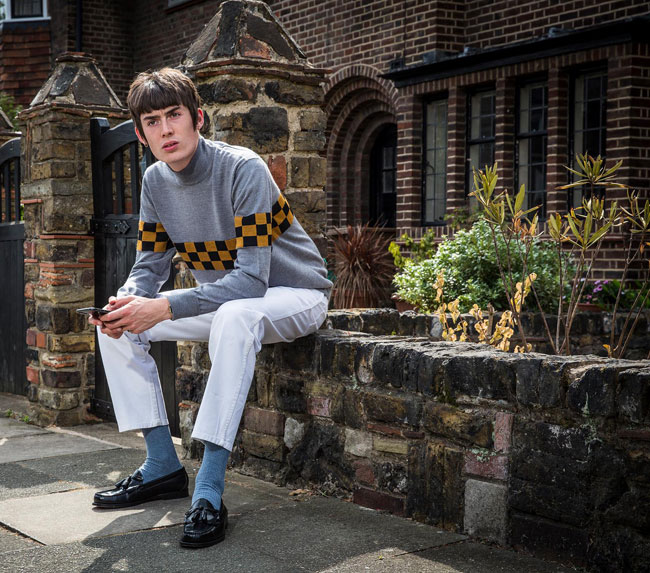 Note that I independently write and research everything in this article. But it may contain affiliate links.
The Anglozine London label is a new departure from an old face on the Mod scene. I talk to Reuben Billingham about the clothes and the inspiration.
I first encountered Anglozine London accidentally online, picking out the Pause Windbreaker for the His Knibs blog, a design inspired by a jacket worn by Paul Weller in his Style Council days. Specifically, in the Shout To The Top video. It's on YouTube if you want to revisit it.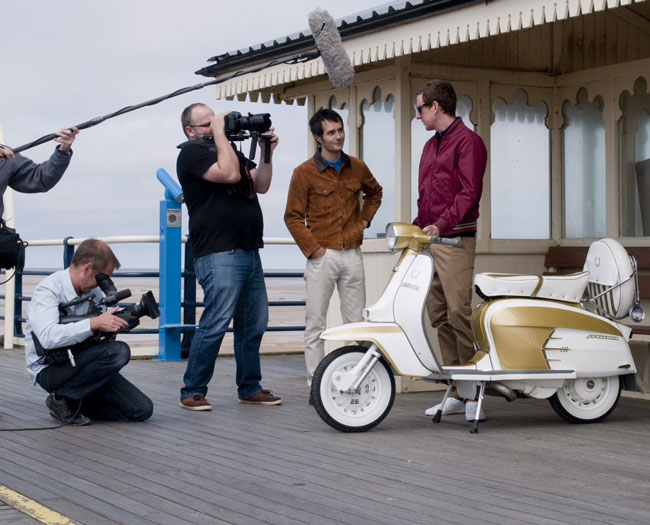 Digging deeper I discovered it was a new label and one started by a familiar name – Reuben Bellingham. Familiar from both the Mod scene and from his time working for Fred Perry.
Reuben had kicked out on his own with a label that doesn't sell itself as a 'Mod label' but with a number of designs that should be of interest to anyone on or with an interest in Mod or clothing in general.
With that in mind, I chased up Reuben to ask him some questions about himself, the label, how it came about and where it might be heading. It's one to keep an eye on.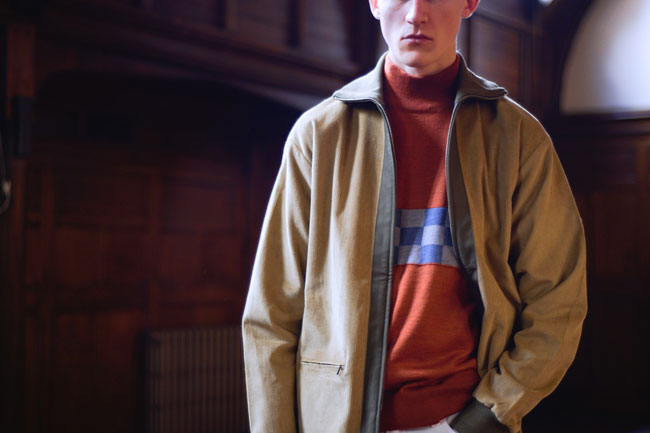 1. First up, for those who don't know you, what's your background in relation to Mod?
I got into the mod scene as a teenager in Birmingham – I grew up in Moseley. The trigger was a girlfriend of mine at the time. Her sister was going out with a member of The Fanatics aka Ocean Colour Scene. So I got to know them and it made an impression on me, they were a few years older and ten times cooler.
Birmingham has always been a Mod city. The revival lot were still visible stylistically and I got a Lambretta from Classically Italian (16 years later I went back to this lot to sort out Wiggo's SX200 for Fred Perry).
The scene seemed to dwindle in Birmingham around the early 1990s, maybe due to 'house muzak' – smaller promoters couldn't get the venues. Then I went to an Acid Jazz night at The Digbeth Institute which was brilliant – that Acid Jazz look was superb – apart from the trainers.
Soon after I moved to London in 1992 where the streets were paved with gold and certainly more happening. I moved to Camden High Street in 1995 above Jazzie B's Zoom Records across the road from The Good mixer, I was in Camden at the right time for sure. Great times for nights back then all over London really a healthy mix: Blowup, Pussycat, Mousetrap, Lordy Lord, Smashing Time and Club Popcorn.
The rest of its all a bit of a blur: clubs, Bar Italia Lambretta club, Rimini rally, IOW, I think we met at the Blue Bar Roma all-nighter in 2004 right? (note – that was correct!). I've made some really good friends internationally and here in London thanks to the Mod scene and to a certain degree, Mod has shaped everything I do.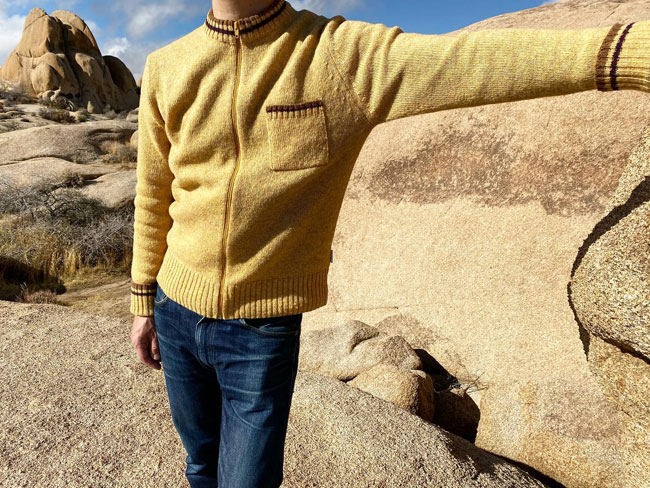 2. The second question, which ties in well, is your background in clothing. I know you have a connection to Fred Perry. Is that still ongoing?
If you'd have told me as a young Brummie that in 2004 I'd be living in London, riding to work on a Lambretta to your dream job at the Fred Perry HQ office – I would've laughed in your face.
I've sold clothing since I was 18. Strangely by default, my first job was at the best fashion shop in Birmingham called Scruffs. It was work experience and I stayed on as a Saturday boy.
When I moved down to London to support my student grant I worked in menswear fashion shops at weekends, half term etc. By the end of my politics degree, I realised I loved clothing more than politics.
I spent all my money on clothing looking back proportionally obscene amounts of money compared to my wages – I lived on baked beans, which, in an obscure way, was pretty bloody Mod. Then I moved into wholesale stints at Stone Island, Aquascutum, Farhi, Donna Karan and spent 10 years at Fred Perry.
Fred Perry was absolutely brilliant and I started to get involved in product sign off, product development, collaboration meetings, and travelled extensively giving me a healthy scope on markets and what works in each territory – Brazil, Russia, Japan, Singapore, The Philippines, Hong Kong, Europe all over really.
I was also and – I hope they won't mind me saying this – the in-house token Mod and I'd get wheeled out like a circus act. I'd just stand there and shout out lines from Quadrophenia (that's a joke by the way).
Yes, I keep in contact with Fred Perry, the old school top brass is you'll be pleased to hear – pretty sussed. They very kindly invited Anglozine to share their Paris fashion week showroom last June for the summer 2020 collection.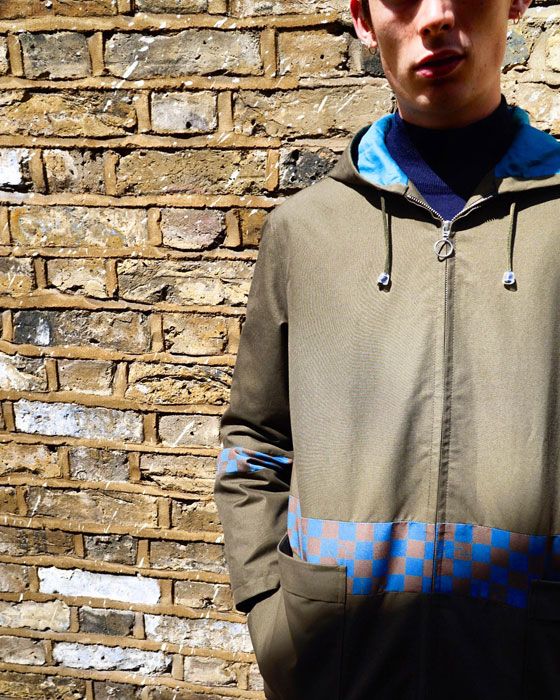 3. I ask everyone with a new label this. What is the motivation for starting up your own clothing label in what seems like a crowded market these days?
Well for me it's all I've ever done, It's all I know what to do. When I left Fred Perry I consulted for some brands and even went back there to consult and the stuff I did seemed to work. It gets to the point where you just think hang on I've worked on all elements of this industry it felt right to do it.
Getting out of bed knowing I answer only to myself is very motivational and every day is interesting. Not always a success but I can fix it at my pace.
The big difference is now we have internet it looks considerably more crowded as we can see retail stockists offerings in Newark or New York. We get bombarded with too much info all the time now. It's not so much the number of labels its how they control their pricing, that gives the impression these days that labels are struggling. We now have this pandemic which will for sure put an end to some labels and how international trade moves forward.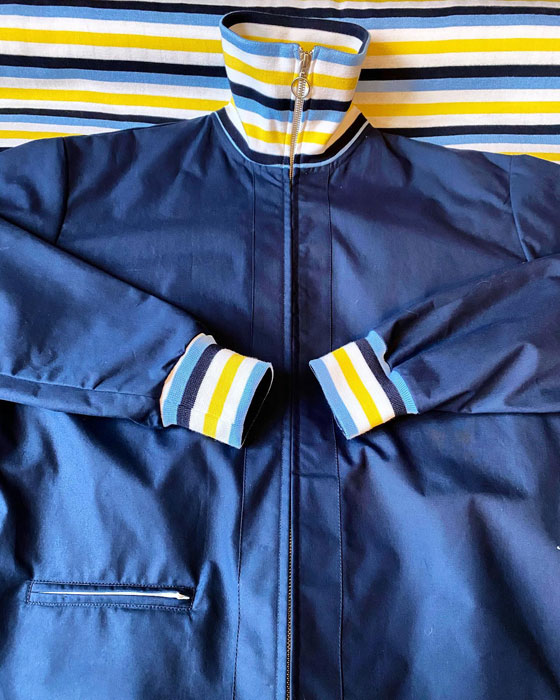 4. There are a lot of 'Mod' labels and personally I don't see Anglozine London as a label aimed purely at Mods. Was that intentional?
I'm on Modculture, which as Eddie Piller moots is a 'very broad church'. My stints at Aquascutum and Stone Island were an eye-opener – they had no intention to be affiliated to casuals/hooligans. I thought it was brilliant of course – I'm fascinated by any subculture by default.
My point being within British-based subcultures the level of style appropriation is an absolute mind blast and a string to our bow. I'll always be drawn to the Modernist aesthetic, as it's the best look in my opinion. It broke boundaries aeons before the parading selfie-obsessed fashion week bunnies we see now. My seasonal mood boards have always featured Modernist references, I just ask people around me to beat it out of me so that I'm not so literal.
From my understanding, the industry/media and the scene's grasp on 'Mod' brands are: Baracuta, GH Bass, Ben Sherman, Clarks, Fred Perry, John Smedley, Levi's. If you had to explain it to a Martian that's it right? Trying to explain a secondhand Billgori 3-piece suit wouldn't work on the average punter.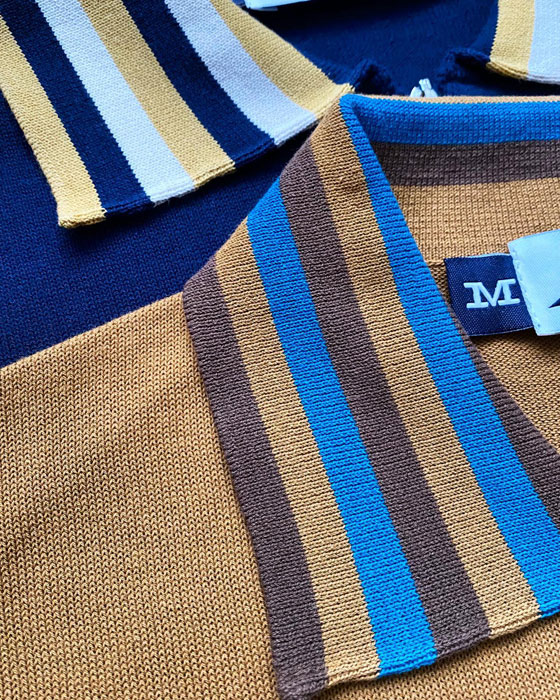 5. Your influences, both personal and professional, shine through on your website and in your clothes. For those who haven't visited, what would you say were your key influences when it comes to the Anglozine London label?
Art and cinema for sure. I've stopped buying records if only to stop hearing Dave Edwards telling me he got it for 90p in the 1980s. Well, not stopped but definitely slowed right down – I buy art books now.
The artists themselves fascinate me sartorially too. Check out Gerard Laing, Joe Tilson and Robyn Denny. Painters Peter Phillips and Derek Boshier had a subtle Mod look for sure. Film: Goddard, Akira Kurosawa as directors and too many films to list but a secret has been especially for this season's collection: Les Felins (The Joyhouse) with Alain Delon and Jane Fonda.
I didn't go to art school, so it's the unworldliness of it all. I also want to reflect a sense of British style and our appropriation of style signifiers from other countries. All of the scenes born in the UK have made a massive impression on me.
I've not really mentioned it before but Fanzines and Zines have turned me onto so many things. A genuine education ever since getting the Brum modzine Moke many summers ago. The name of my label Anglozine hopefully provokes this feeling and we make one each season as an alternative to the look book many labels run off.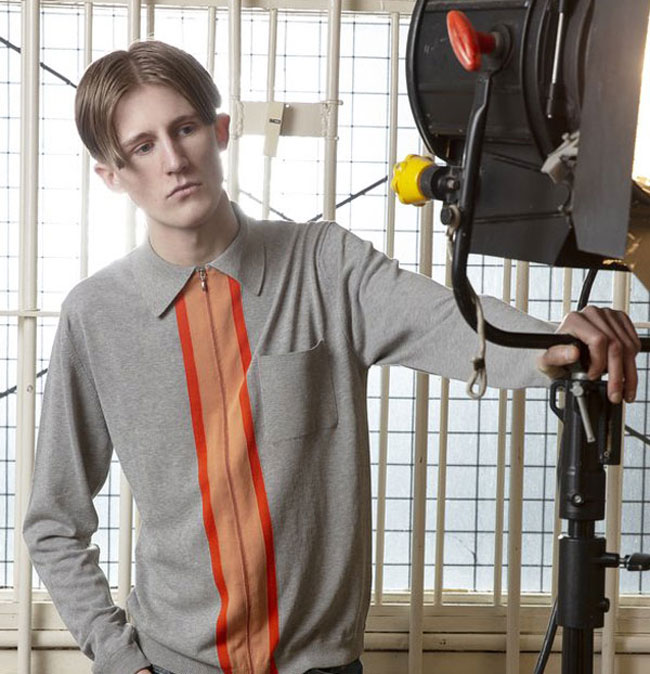 6. Music plays a role in your 'brand' too, with playlist available in your site to accompany all of the new ranges. Where did that idea come from?
I guess the cinematic element of my inspirations – perhaps running around my head is the imaginary world of Ambrosia a la Billy Liar. But it's nothing new, the world and his missus does it, right?
I could go on about its all-encompassing sensory experience: the colour palette, the touch of the cloth, the music… One thing I will say is music in shops, I have my guilty pleasures as we all do.
I have not bought from a shop because of chronic music. I had the item I needed in my hand but the music was terrible. If in doubt go Stanley Kubrik and classical all the way – but none of that Mahler malarkey!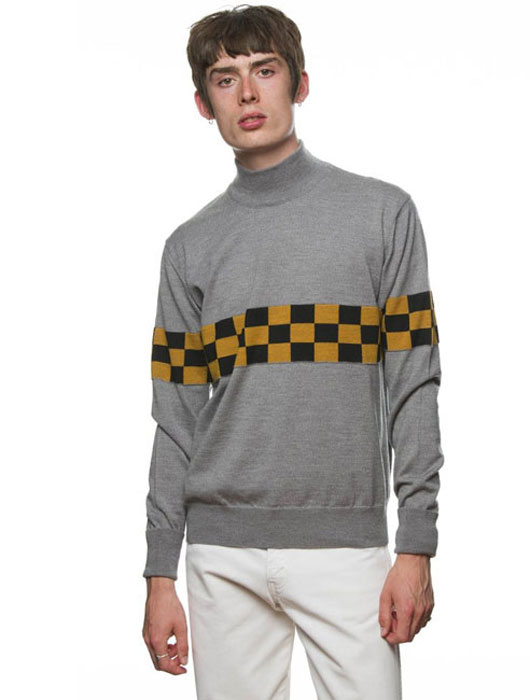 7. You seem to be going down the 'quality' road in terms of clothing production, which is no bad thing in my book. Was that important to you? Has that helped or hindered sales? From personal experience, the Mod scene is split between people who want quality above all else and those who don't want to pay more than £30 for anything.
I'm a salesman originally so I want it to sell and once it's left the building I don't want to see it again. To this end quality is dead important to me, I genuinely buy the best fabrics available to Anglozine using; British, German, Italian and Japanese mills and I only make in the UK and Italy.
Sure my spending power is low and so I'm paying fabric surcharges every now and then but the Mod in me won't present an inferior cloth. It's probably the same in all scenes but to use your example that a Mod refusing to pay over £30 on a garment has maybe just spent £700 on a 7-inch record – that facet of Mod is alien to me.
I came into it via clothing. In 1996 I paid £800 for a Helmut Lang moleskin car coat, I earned £340 a month – daft. It was really smart that Helmut Lang coat, Ipcress File spy look to it – killer!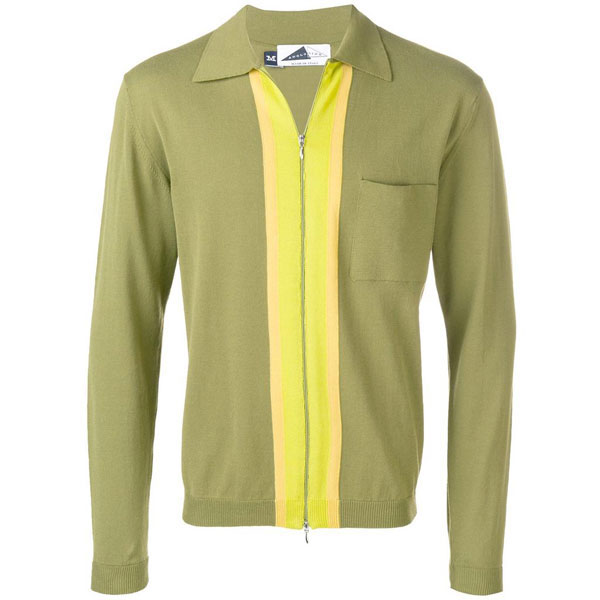 8. How have things been so far? Has it been tough getting the word out and just as importantly, getting the clothes in stores?
Tough! I've made a rod for my own back really calling it Anglozine I can't really saunter off to China/Portugal and make it all cheaper over there. It's expensive making here and Italy but I wouldn't have it any other way.
Leaving the EU, 'Ecom savvy sale expectant' consumers and now this pandemic have all had knock-on effects. Wholesaling has not been that tough, to be honest – I've done wholesale for 18 years and I work on Anglozine with the shops' owners/buyers I like. I work with: CHCM New York, HANON Aberdeen, HOODWINK Manila, NITTY GRITTY Stockholm and I work with the best on-line platform Farfetch too. With more coming soon but I want to keep it tight.
I'm doing well in these shops sitting alongside some very well established labels and have had repeat orders – which is a buzz! Wholesale I see as the best endorsement left in this industry – you are asking a like-minded business to dedicate budget, floor space, time.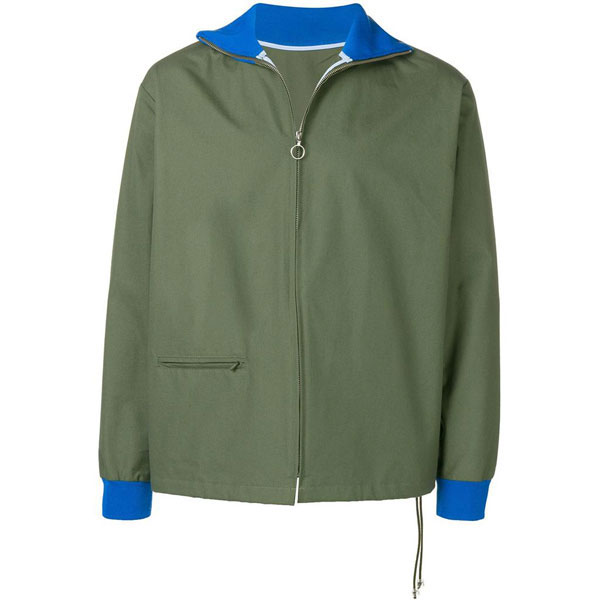 9. Talking of the clothing, have any of the designs obviously risen to the top in terms of sales?
The Jook cardigan has been in the collection since launch and is clearly a mainstay for Anglozine. Also, the Tilson jacket has done very well, it is such a versatile piece and one of the beauties of selling internationally is the lack of seasons – it's always summer somewhere.
Saying that and that's one of the things I love about this industry is the crystal ball forecasting. So far for SS20 my best seller is a white corduroy (Brisbane Moss mill) trouser at £195, not a £70 T-shirt. That was a shock. I've had to put more of these trousers into production. It's not a science this game and it keeps you on your toes.
10. Any big-name endorsements so far?
Paul Weller got the grey Jook which was a success, Steve Cradock got one too.
Not sure about data protection here but Eddie Piller let me use his shop at Acid Jazz and I had a Christmas pop-up in 2018. Miles Kane came in and picked up a few styles for himself and gifts. A few days later the model I used for my first look book who is an Arctic Monkeys fanatic, messaged me on new years day with a shot of Alex Turner in the Anglozine Tail End Charlie checkerboard turtle neck.
Miles had bought it for him as a gift – I had no idea at the time. They'd been out in East London on New Year's Eve sporting Anglozine. That was a good natural promotion for me, I'd only been operational for 2 months! David James was spotted wearing a Jook cardigan on 'Strictly Come Dancing' – that made some of my relatives happy. I've had other 'heads' buying my styles but I can't mention them unfortunately due to data protection nonsense – but a couple of guys in the States ordered Anglozine and it blew my mind.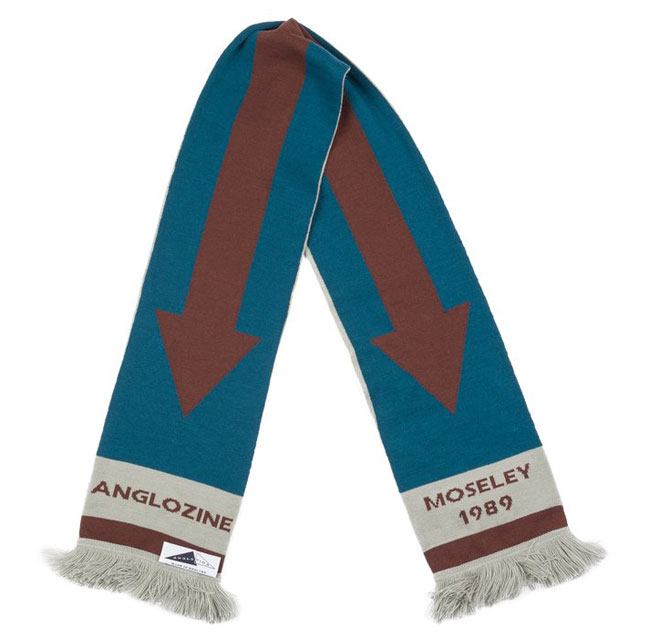 11. Your range seems to change regularly. Is that an intention tactic? Or are you planning to keep a ground of 'classics' as part of your range in the longer term?
I'm not sure if it's a tactic. Anglozine is a fashion label I'm influenced by fashion. Yes, I certainly want to have a few core styles. I'm starting to establish a customer but core styles have to be shaped by the consumer, it's still a young label I only launched in September 2018.
I've worked for some established brands that set a 'core' programme and no one wanted it so they've ended up with a warehouse full of dull clothing that the average customer could get at Uniqlo. 501, G9, M12 etc were all shaped by the punter and not the glorified number crunchers at the helm of brands. That being said frivolity and experimentation in menswear will lessen I think after this pandemic it will make us all focus on the necessities.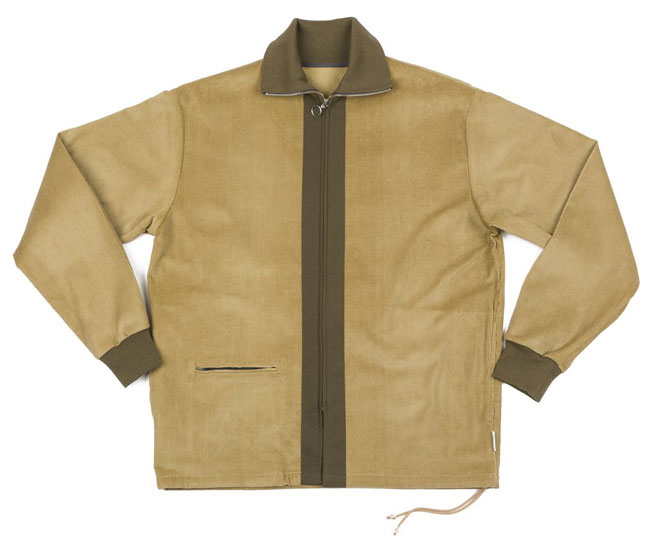 12. Are there any labels out there right now you see out there now and take inspiration from? Either longstanding or new brands?
Levi's Vintage (LVC), my pal does an amazing job for them over in San Francisco, for me the only subculture label worn by every scene, just perfect. Brooks Brothers I've always had a soft spot for, simply for their unerring dedication to classic menswear. Its good to see Stussy on a revival right now – in the Acid Jazz scene days, it was so SoCal.
I'll always have fond memories of the original Duffer St George too. When I got down to London in 1992 their D'Arbly St shop was great, it was the only Mod brand, accessible, and fun – many British labels owe a doff of the cap to those 4 lads in Portobello.
There are no labels outright I take inspiration from. When you look at the period that I've been a consumer and worked within the industry, 3 designers have shaped for want of a better expression modernist 'look'.
Menswear over the past 30 years globally: Helmut Lang, Heidi Slimane and Thom Browne – Prada has been a constant to a certain degree. But for actual spikes in interest in the menswear fascination of the Mod aesthetic internationally it's those 3 in my opinion.
I know if you Google them now, the pomp and ceremony of fashion shows look ridiculous. The domino effect of this trio's work made its way into our wardrobes somehow. I look at some of these old shows and you just know that it was pulled from a page in a 1967 Rave magazine or the jumper is a direct copy of Reg King.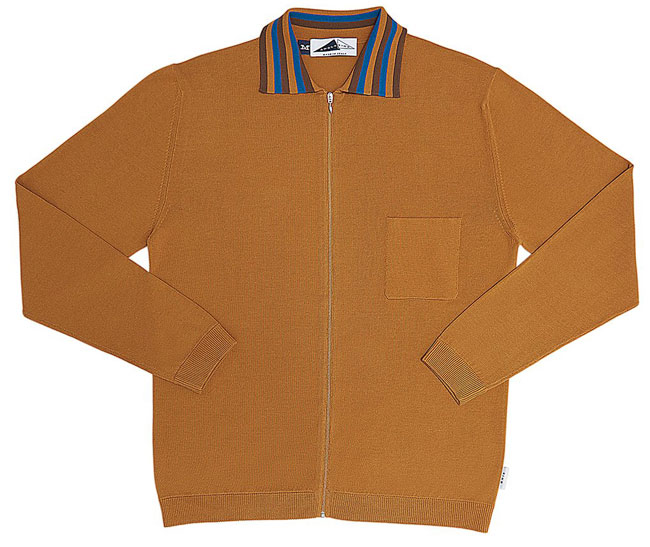 13. How far ahead are you planning with Anglozine London? Is this now where you see your future professionally for the foreseeable future? Can a relatively new clothing label generate enough income to sustain itself and yourself in 2020?
AW20 is already in production and it's down to logistics and the movement of fabrics/workforces now but I should be ok for a June/July launch.
I'm developing SS21 for presentation maybe the end of June depending on how this virus pans out. This will be presented to my wholesale stockists for delivery in January 2021. Working in the fashion business it does feel like you are fast-forwarding all the time. But the big labels/brands call them what you will – will now be developing AW21/22 and sportswear like Adidas even further ahead.
Yes its what I'll be doing until I pop my clogs. As I mentioned before its all I know what to do and most importantly I love it. I'm not in any rush with Anglozine I'm more than aware of the number of labels in the market but it's my industry and I know the pitfalls.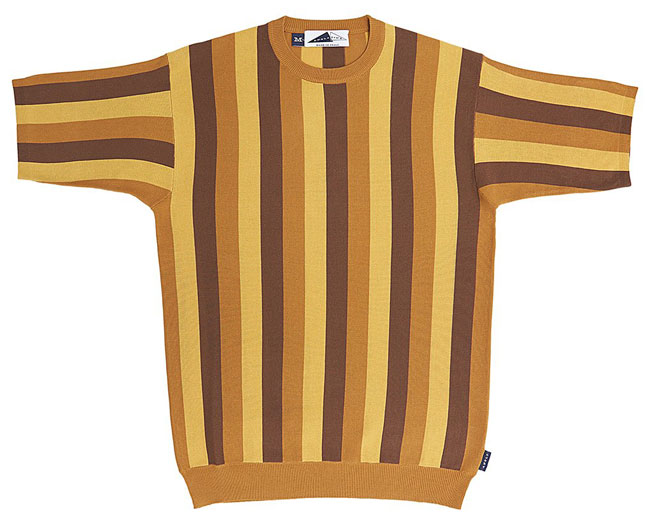 14. Talking of the long term, anything exciting planned for this year? I know you already have some of your new range showcased on the site.
A couple of new stockists for next season, a tie-up with a Stateside based label is in the pipeline. I know it's vague but I have to be at this stage I'm afraid. Mum's the word and all that.
Yes SS20 is 100% delivered on the site, I always get Anglozine deliveries in early. When you wholesale I think you have to as a fledgeling name – it gives you longer on the shop floor and hopefully heightens visibility. But that's all retail, not just menswear I guess.
Keeping my head above water for the foreseeable – I would like to offer Modculture readers a 30% discount if that's cool? From my site www.anglozine.london using code modglozine30 on AW19 sale or SS20 new styles (note the discount code lasts until 30th April 2020).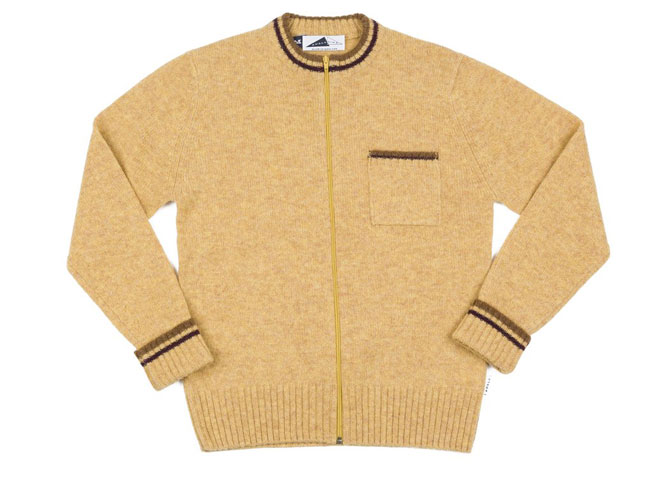 15. From recent experience, if there was a piece of advice you would give to someone starting up a clothing label, what would it be? And if you were doing it all again, would you have done anything differently?
Not to alarm you but I don't have a concrete plan and so yes I'd do it the same way again for me it staves off the boredom. If you want to start a label now step away from the CAD design and Instagram and spend some time on the shop floor, discover what people really want to wear within your targeted field.
It will be hard work as with any start-up and unless your surname is: Beckham, Kawakubo or McCartney there is no fast track.
From a product perspective (from t-shirts to suits) take time to sort your fit/block out. Sample and sample again until its spot on – rather than going into production and ruining quality cloth.
Have on paper at least a clear vision of your label and believe in it – stick to your guns, it's easier to design. If at all possible design your first 2 collections together and early it helps with lead times, minimums and you can get season two in nice and early. By which time you'll have got season 3 up on the mood board too.
I've helped people out already and so if anyone would like some advice, drop me a line via the site. Probably the most important trait to me in work and personal life is loyalty. Forge loyalty with a factory, mill, buyers it will come back to nourish your business.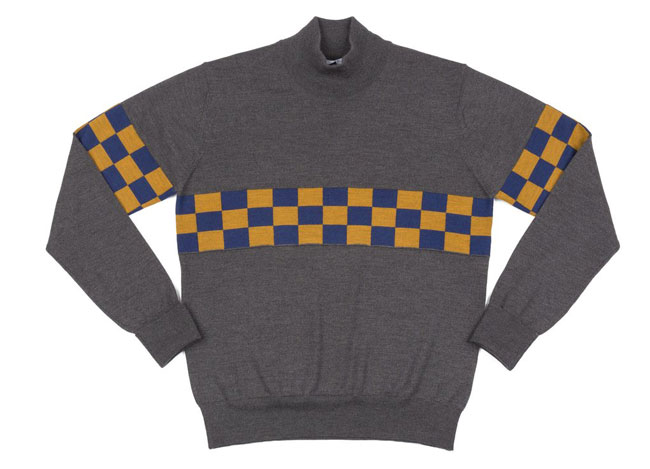 Huge thanks to Reuben for sharing his time and his thoughts. As you saw above, the current range is available now at the Anglozine London website and a few paragraphs above you can see the 30 per cent discount code available right now. There's also a Facebook page here.
I've got a jacket and from personal experience, I can say it's very high quality and a great fit. Yes, there are cheaper out there, but they'll end up in the bin or recycling when something like this is still going strong. Clothing should be for the long term, not the short term.
Love Modculture? If you enjoy what you read or have benefitted from it and want to
help with the ever-increasing costs of the site and newsletter
, you can always
buy me a coffee at Ko-Fi
. Every penny is helpful and appreciated.