A few people suggested I do this a while back, so from today, I am asking if anyone would like to support the Modculture website either with a one-off or ongoing small donation.
I'm not making this move lightly. But I do want to push on with the site and at present, it is a bit of a pinch to do that. Running the site is proving quite costly and as it isn't my job and it is all down to me, that makes it an expensive hobby.
I have always tried to balance the books commercially. Unlike some Mod sites/set-ups, I don't generate funding from events, merchandising, consultation, PR and so on. So the costs of running, hosting, security, the software, the technical help etc have to be paid for somehow and that's becoming tougher year on year.
So I am asking for help to move the site on a little. If you enjoy reading the site or have benefitted via the site in the past, it would be great if you could consider either a one-off donation or a small, ongoing monthly subscription. Anything you can afford – if you can afford it. I know people are struggling at present, so don't feel obliged if you are struggling.
But if you can, that would be great and it will help me keep the site ticking along for the coming months and years. As a bonus, I'll look to offering exclusive competitions for anyone who does help out – LPs, books etc each month. If you can't, that's no big deal. Just glad to have you along anyway.
Either way, it's a conversation I feel I need to have as I look to the future.
You can donate to the Modculture website here
Thanks for your time,
Dave
Update: The winner of the first draw for site supporters was Craig Netterfield, who gets the white labels from The Creation – Creation Theory box set. Thanks for your support and hope you enjoy.
The winner of the second draw for a complete The Creation – Creation Theory box set is Ian Bryden.
The winner of the third draw is Jason Brummell, winner of a copy of Paul Murphy presents The Return of Jazz Club double vinyl.
The extra winner this month is Nick Beckett, who gets an Aertex x Jump The Gun polo shirt.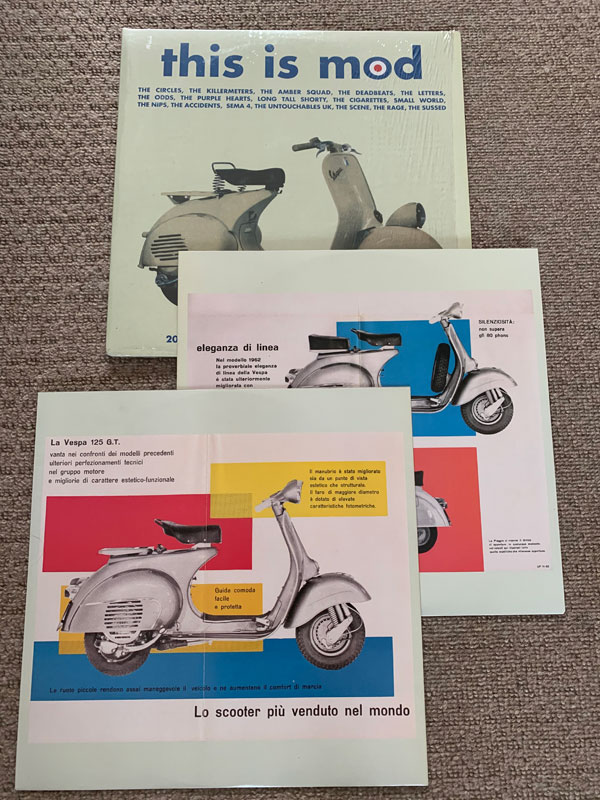 The next prize is an interesting one, a rare double vinyl copy of This Is Mod – an Italian compilation of Mod revival sounds and the album pictured above. If you are a site supporter, you are already in the draw.