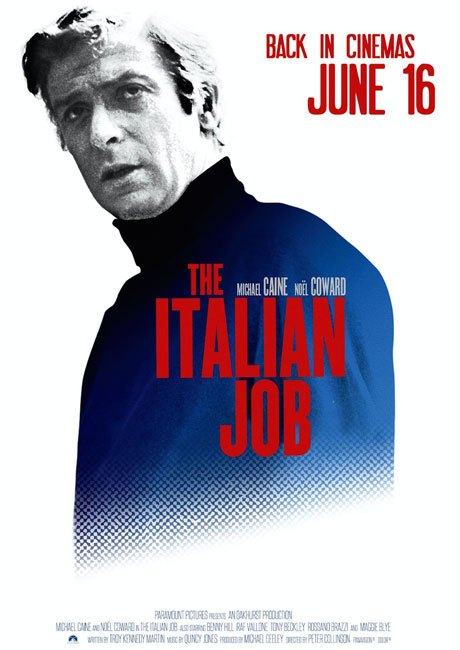 First seen on the big screen in 1969, The Italian Job returns to cinemas in 2019 to celebrate the film's 50th anniversary.
In fact, it's coming your way next month, appearing at selected cinemas, but a good number of places across the UK. I'll list the ones confirmed at the end of the article.
As for the film itself, well you know all about that. But just in case you have managed to avoid it since 1969 (if that is remotely possible), here's the storyline.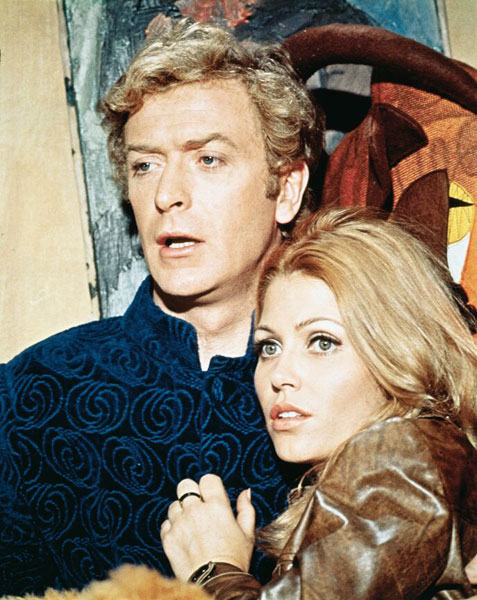 Fresh out of prison, petty criminal Charlie Crocker (Michael Caine) has the plans for the ultimate heist – a four-million-dollar bullion robbery from an armoured car in Turin. Turning to an old prison enemy for help backing the scheme, Charlie surprisingly receives the veteran convict's support and goes about organising a motley group of thieves to pull off the plan.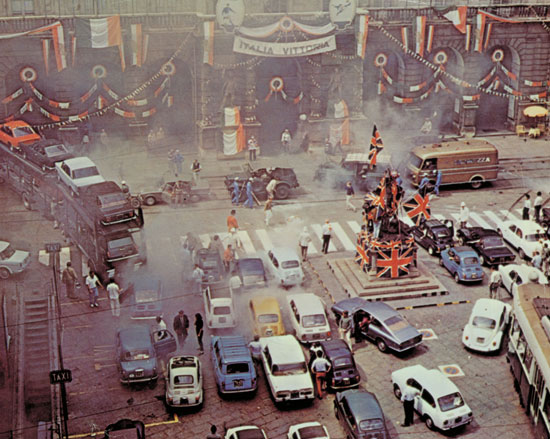 Great story, great cast and of course, a cracking soundtrack, which is available on CD and vinyl (the CD is only a fiver these days). Talking of buying, you can get the DVD and Blu-ray pretty cheaply too if you can't get out to see it.
But if you can, the bulk of the screenings are down for 16th June as a Father's Day Special, with a couple of screenings before and after that date. As I said, all listed below if you want to see if it's showing at your local movie house.
Italian Job screenings:
London
Curzon Mayfair (5 June)
Llandudno
Cineworld Llandudno (16 June)
Milton Keynes
Cineworld Milton Keynes (16 June)
Newcastle upon Tyne
Cineworld Newcastle (16 June)
Rugby
Cineworld Rugby (16 June)
Bracknell
Cineworld Bracknell (16 June)
Brighton
Cineworld Brighton (16 June)
Broughton
Cineworld Broughton (16 June)
Watford
Cineworld Watford (16 June)
Huntingdon
Cineworld Huntingdon (16 June)
Isle of Wight
Cineworld Isle of Wight (16 June)
Stoke
Cineworld Stoke (16 June)
Bolton
Cineworld Bolton (16 June)
Bristol
Cineworld Bristol (16 June)
Castleford
Cineworld Castleford (16 June)
Chichester
Cineworld Chichester (16 June)
Dundee
Cineworld Dundee (16 June)
Ashton-under-Lyne
Cineworld Ashton Under Lyne (16 June)
Wakefield
Cineworld Wakefield (16 June)
Weston-Super-Mare
Cineworld Weston-Super-Mare (16 June)
Fareham
Cineworld Whiteley (16 June)
London
Cineworld Wood Green (16 June)
Harlow
Cineworld Harlow Queensgate (16 June)
St Helens
Cineworld St Helens (16 June)
Glasgow
Glasgow Film Theatre (16 June)
Preston
Flower Bowl Barton Grange (16 June)
Aberdeen
Cineworld Aberdeen Union Square (16 June)
Ashford
Cineworld Ashford (16 June)
Basildon
Cineworld Basildon (16 June)
Glasgow
Cineworld Glasgow Silverburn (16 June)
Gloucester
Cineworld Gloucester Quays (16 June)
Hemel Hempstead
Cineworld Hemel Hempstead (16 June)
Hull
Cineworld Hull (16 June)
Nottingham
Cineworld Nottingham (16 June)
Rochester
Cineworld Rochester (16 June)
Braintree
Cineworld Braintree (16 June)
Cardiff
Cineworld Cardiff (16 June)
Middlesbrough
Cineworld Middlesbrough (16 June)
Weymouth
Cineworld Weymouth (16 June)
London
Prince Charles Cinema (16 June)
Bexleyheath
Cineworld Bexleyheath (16 June)
Crawley
Cineworld Crawley (16 June)
Didsbury
Cineworld Didsbury (16 June)
Enfield
Cineworld Enfield (16 June)
Glasgow
Cineworld Glasgow Renfrew Street (16 June)
Swindon
Cineworld Swindon Shaw Ridge (16 June)
Telford
Cineworld Telford (16 June)
London
Cineworld West India Quay (16 June)
Boldon
Cineworld Boldon (16 June)
Bradford
Cineworld Bradford (16 June)
Chesterfield
Cineworld Chesterfield (16 June)
Newport
Cineworld Newport Spytty Park (16 June)
Runcorn
Cineworld Runcorn (16 June)
St Helier
Cineworld Jersey (16 June)
South Rusilip
Cineworld South Ruislip (16 June)
Cheltenham
Cineworld Cheltenham (16 June)
Edinburgh
Cineworld Edinburgh (16 June)
Falkirk
Cineworld Falkirk (16 June)
Feltham
Cineworld Feltham (16 June)
Birmingham
Cineworld Birmingham Broad Street (16 June)
Birmingham
Cineworld Birmingham NEC (16 June)
High Wycombe
Cineworld High Wycombe (16 June)
Northampton
Cineworld Northampton (16 June)
Poole
Cineworld Poole (16 June)
Sheffield
Cineworld Sheffield (16 June)
Solihull
Cineworld Solihull (16 June)
Liverpool
Cineworld Speke (16 June)
Stevenage
Cineworld Stevenage (16 June)
Ipswich
Cineworld Ipswich (16 June)
Leeds
Cineworld Leeds (16 June)
Luton
Cineworld Luton (16 June)
Wandsworth
Cineworld Wandsworth (16 June)
Wolverhampton
Cineworld Wolverhampton (16 June)
Yeovil
Cineworld Yeovil (16 June)
London
Chelsea & Westminster MediCinema – Medicinema (24 June)