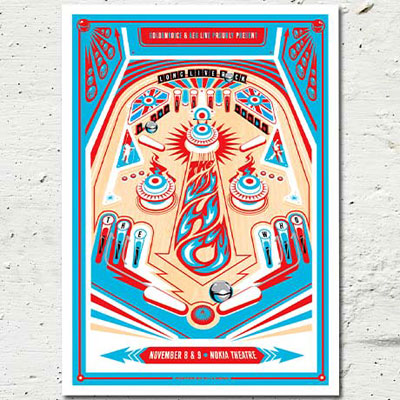 Think I flagged this up on Facebook when it appeared on a European site, but now you can get this gig poster for The Who by Kii Arens in the UK. It's discounted too.
It is one of a range of limited edition posters discounted at Fab, although I suspect The Who is one of the few that might appeal here. LA designer Arens designed the pinball and target-inspired poster for a gig by the band in that city in 2010. Subsequently, it was reproduced as a signed limited edition, limited to 100, each one a matte lithograph sized at 61 x 40.6cm.
If you grab one now, you can secure this pop art print for £25, down from the original £40 price point.
Find out more at the Fab website