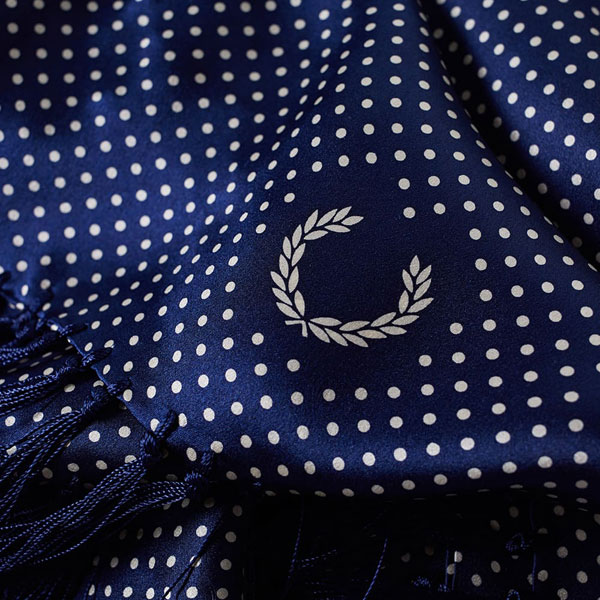 Note that I independently write and research everything in this article. But it may contain affiliate links.
Yes, we know the Tootal Scarf is a classic and the new range is well worth checking out. But for a change, check out these other 1960s-style mod scarves that offer a Tootal alternative.
They are in no particular order, but all are worthy of your attention. In fact, so are the Fred Perry Tootal scarves pictured above but they probably need to be hunted down right now as they have left the range. But as they are still Tootals, they don't make this particular list.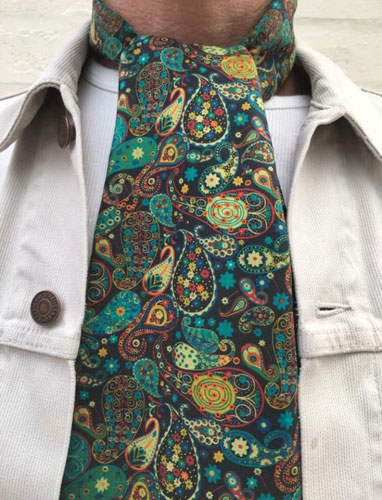 Totally Mod scarves
If silk is a little lavish, you could always opt for something with a similar look from Totally Mod.
The maker/seller produces a vast array of scarves, from gingham to polka dot through to bold paisley and some Liberty prints if you are willing to pay a little more. The scarves are primarily made of cotton but don't look to have the tasselled edges just yet. But speaking to the people behind the label, they are going to introduce the edgings soon, so do look out for those in the coming weeks.
Great value regardless, selling from £15.
Find out more at the Totally Mod website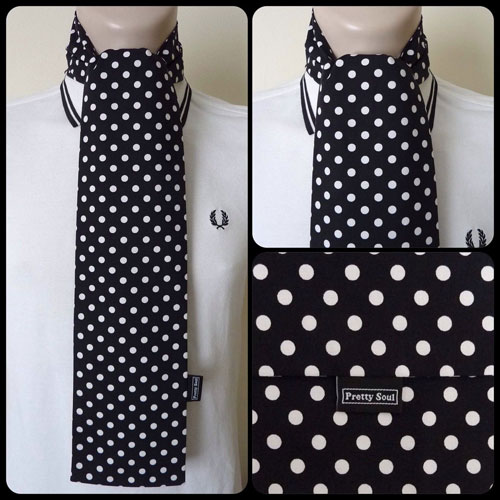 Pretty Soul handmade scarves
Operating in similar territory to Totally Mod is a brand we have featured on these pages before – Pretty Soul.
Again, you have a 1960-style 'look' and a variety of finishes, with each scarf made from 100 per cotton with a tubular construction and Pretty Soul branding finishing them off.
£10.95 plus free postage for these. So a very affordable Tootal alternative.
Find out more at the Pretty Soul at eBay website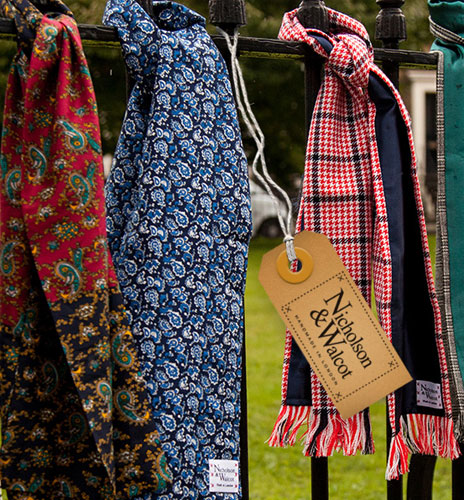 Nicholson and Walcot scarves
Made in London and with plenty of character. Nicholson and Walcot scarves are definitely worth checking out.
These are more for the 'classic gentleman' and is some cases, for the colder time of year, with many of the designs lined to keep you warm as well as stylish. But if you want something more mainstreams, you can get the silk fringed scarf with a diamond weave pattern for £50. If you want cheaper, some lovely designs with straight or slanted hems start from £30.
Find out more at the Nicholson and Walcot website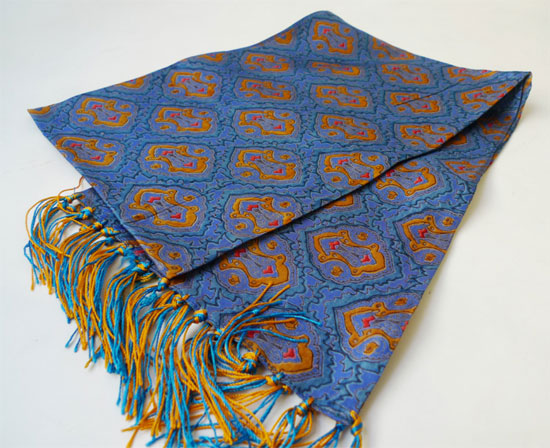 Jump The Gun classic 1960s scarves
The shop is a must-visit if you are in Brighton and because they stock items like the classic 1960s scarves you see here.
Very much in the Tootal style with the look, not least with the knotted edges and bold vintage-style cloths. Some (but not all) JTG scarves are limited editions (like the one above) but all are silk and sell from £35, so a bit cheaper compared to the very similar Tootal scarves.
Find out more at the Jump The Gun website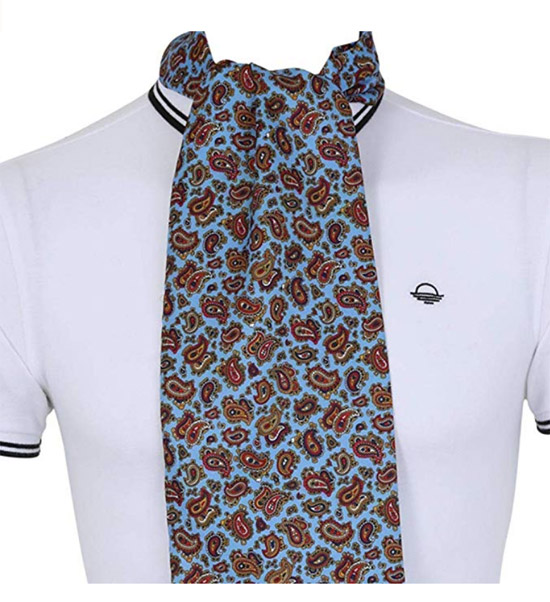 1960s-style scarves at Amazon
A bit of a crossover with some of the cheaper brands above, but these 1960s-style scarves are well worth a look.
The scarf above is typical, but there are a lot of different vintage cloths to choose from, adding up to quite a sizeable range. The one thing to note, again like some of the scarves above, is that the ends are sewn and not frayed. If you want the latter, go for one of the more premium scarves or opt for a Tootal original.
Reasonably priced for Tootal alternatives at £16 each and as they are on Prime, free delivery if you have that.
Find out more at the Amazon website
Other honourable mentions:
A few other Tootal alternatives include a polka dot scarf from AGC, while Michelsons of London do a narrow, Tootal-style silk scarf for around £26. Also check out paisley silk scarves from Knightsbridge, (not cheap at £50+) plus vintage-style scarves from Sheffield-based Calle Modista for around £25.
Of course, you can always pick up an original vintage Tootal scarf on eBay as well.
I think that's everything. if you see any other Tootal alternatives on the shelves, do let me know and I'll check them out.
Save
Love Modculture? If you enjoy what you read or have benefitted from it and want to help with the ever-increasing costs of the site, you can always buy me a coffee.