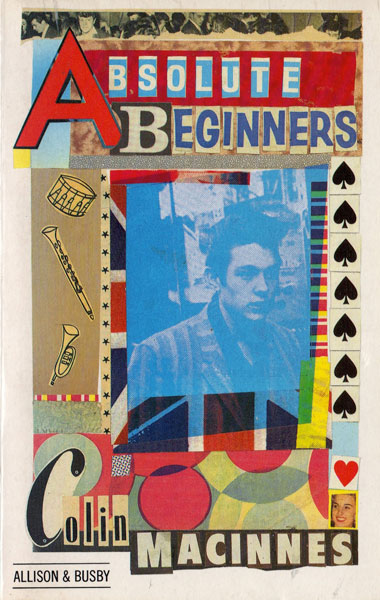 Note that I independently write and research everything in this article. But it may contain affiliate links.
Some years back, I saw Paul Weller on TV talking about a book he'd apparently just re-read. That book was called Absolute Beginners by Colin MacInnes.
I was a big Weller fan, both in terms of his music and his outlook at the time. He always struck me as a man with decent taste, whether that was in fashion or music. I presumed it was the same when it came to literature. So off I went to the local library. Which didn't have a copy. Typical really.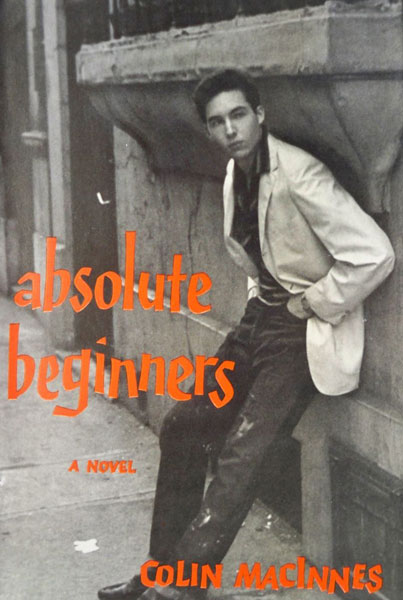 Not to worry, they ordered me a copy, which I devoured in just over a day. I've read it many times since, and to be honest, you should read it too if you haven't already. You are on Modculture. That's stating the obvious.
Why? Well, to put it bluntly, Absolute Beginners is the first and best book to read if you want an understanding of the 'Mod' mindset.
Not that it's evident at first glance. The book doesn't feature parkas and beach fights, nor does it mention the word 'Mod' once in its pages. It wasn't even written by some teenage hipster of the day. It was actually written by a 45-year-old Australian, living in the city and working at the BBC. On the face of it, he was not the most likely of people to capture the burgeoning youth scene of the late 1950s. But MacInnes did have one thing (aside from an ability to write) on his side. He was a keen observer of life.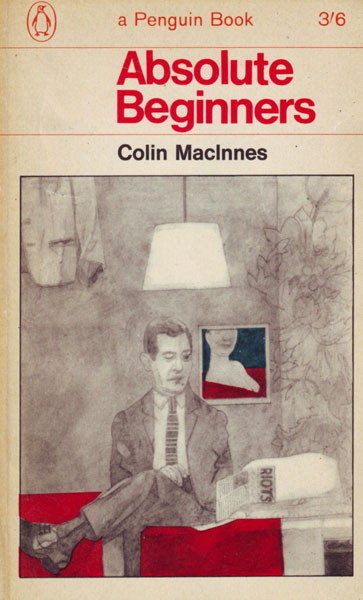 Absolute Beginners was the result of hours of observing in London's coffee bar and jazz club scene, as well as a knowledge of the city's 'underbelly'. MacInnes was an openly bisexual man, giving him an insight into a world rarely seen by the public in the late 50s. Check out the initial description of 'The Fabulous Hoplite', a spot-on example of the gay clientele of early London boutiques like Vince's Man's Shop, for example.
MacInnes' separation from the teenage scene is important, too – he didn't feel the need to glorify or sensationalise it. He simply observed, and he wrote what he saw, throwing in a very loose plot line and, no doubt, a little bit of artistic licence. This is fiction, after all, not a feature in The Times.
So what is it about? It's about being a teenager at the dawn of the 1960s. Which was quite a novelty at the time.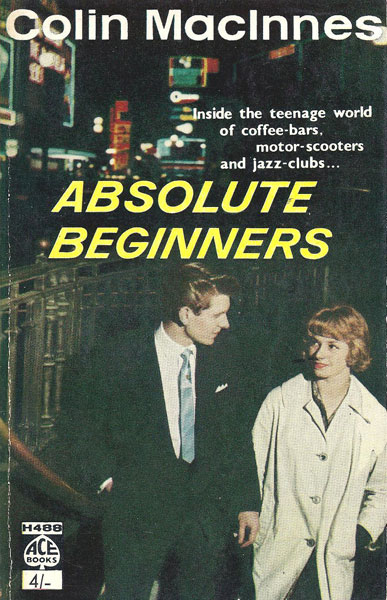 Prior to the late 50s, you tended to be a child, then a grown man (or woman). Rationing, the shadow of the Second World War and national service had reduced levels of expectation amongst the young. You were born, you went to school, you got a job – your life was pretty much set out for you. But as the '50s progressed, those barriers started to disappear, the country was becoming more prosperous, and the 'teenager' was starting to become both a market and a phenomenon.
The central character/ narrator of Absolute Beginners is nameless (but has been given the name 'Colin' after the author). He's a teenage product of the era – fearless, single-minded, independent and above all, hip. Cool imported European clobber, a place of his own, a fine collection of modern jazz, a Vespa (acquired during this particular tale), a fairly profitable living as a freelance photographer and a desire to live his life both outside and above the world around him. He's both free of class and full of it.
Around 'Colin' is a cast of characters that both compliment and contrast him. In the former camp, there's the even more extreme Wizard, a teenage 'fixer' of sorts, the previously-mentioned (and openly gay) Fabulous Hoplite, fellow house dweller and jazz fan Mr Cool, on/off girlfriend Suzette, stylish modernist Dean Swift and trad jazzer The Misery Kid.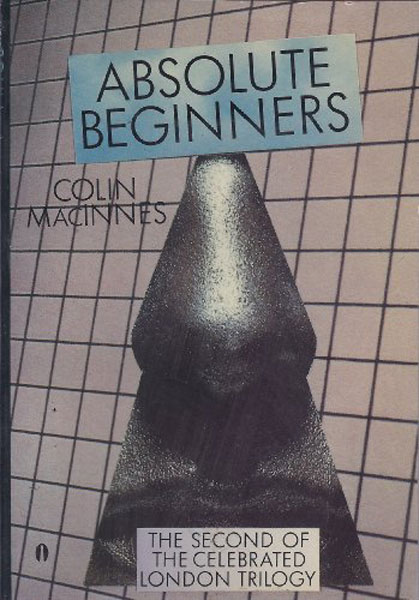 In the other camp, you'll find the likes of half-brother Vern (who never had the chance of a 'teenage' life), Ed the Ted (who chose to bypass his teens and join a 'grown-up' ted gang), and pretty much anyone working in a menial job and part of the system.
As I said earlier, the book is more a book of observations than a traditional novel, which is perhaps one reason (not the only one) why the movie version failed so badly. But it does offer up a love story, some racial tension, but above all, a tale of just what it's like to be young and fearless in the real world, should you choose a different path.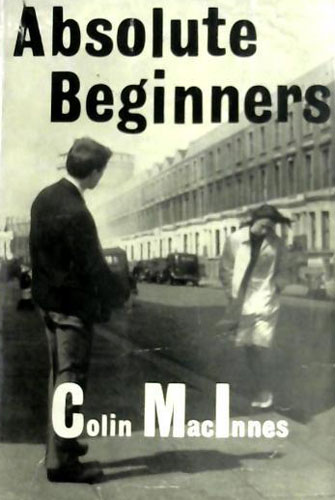 There's an endless selection of quotable lines, as well as some cracking detail on offer.
Take the writer's description of Dean Swift, for example:
'College-boy smooth crop hair with burned-in parting, neat white Italian rounded-collared shirt, short Roman jacket very tailored (two little vents, three buttons), no turn-up narrow trousers with 17-inch bottoms absolute maximum, pointed-toe shoes and a white mac lying folded by his side.'
You can take that as a definition of smart mod any day of the week.
There are also some great descriptions of old London, a fascination with jazz that's likely to get you hunting around for a few introductory compilations and a cynicism of the wider world, particularly the world sold to us by the media and the record labels. Yes, the X-Factor and every other modern-era 'talent' show are nothing new.
But above all, Absolute Beginners is a book that inspires. It's a book about living life on your own terms, not someone else's. Being wiser, looking sharper and staying one step ahead of the crowd. Yes, the descriptions of the era and the people are superb, but it's the underlying message of Absolute Beginners that has made it a must-read for the last (almost) 60 years.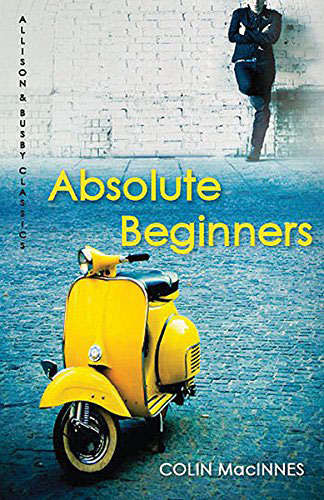 Mod has never been about following the flow, wearing the same cheap clobber as everyone else, listening to the same music and trying to conform. It's the absolute opposite. It's about looking good, looking sharp, being clued up, digging deeper and having a mind of your own.
Ultimately, it is about you being an individual who can stand out from the crowd. It's a message that seems to have been lost in the world of Mod over the last decade and needs to be brought back.
Absolute Beginners nailed it first and, arguably, nailed it best. Mod as a movement is constantly changing, but unlike some of the clothing and music seen over the years, the middle part of Colin MacInnes' London trilogy will always have relevance as long as there's a Mod scene.
If you've not read it, you really are missing out. It just might change the way you think about life – and Mod. If you have read it, give it another 'flick through'. It's as good now as it was all those years ago.
Pick up a copy of Absolute Beginners at the Amazon website
Oh, and there was that film version. My thoughts on that here.
Save
Save
Save
Love Modculture? If you enjoy what you read or have benefitted from it and want to
help with the ever-increasing costs of the site and newsletter
, you can always
buy me a coffee at Ko-Fi
. Every penny is helpful and appreciated.