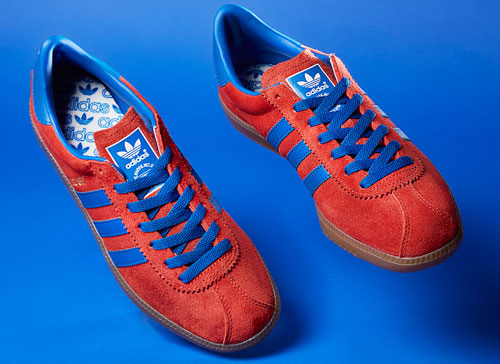 Said to be one of the 'holy grail' styles from the archive, the Adidas Rouge OG trainers return this weekend – and are likely to sell out pretty quickly too.
The shoes date (I think) from 1976 and were a rare offshoot of the classic City Series, the name coming from the bold red upper of course. This reissue is said to be a faithful one to one copy of the original (and heavily sought after) trainer, with bovine suede uppers in the red, premium leather detailing in bluer and of course, a gum sole and Adidas branding.
Like the recently-reissued (and very similar) Bern trainers, the Rouge OG will be offered for sale from midnight on Saturday – so either stay up late Friday or et up early Saturday if you want a pair. Leave it late and you'll probably miss out. £69 is the price.
Get the Rouge OG trainers at the End Clothing website