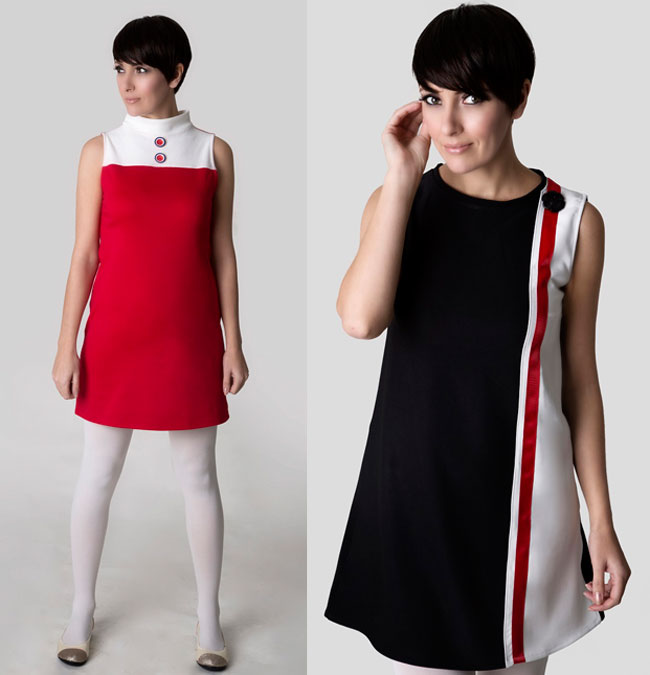 Note that I independently write and research everything in this article. But it may contain affiliate links.
You can occasionally find things on the high street, but for the real deal, check out my 10 of the best Mod and 1960s dressmakers.
That is a fair point about the high street too. You can find the occasional 1960s-inspired design in pretty much any shop, although that does shift with 'trends'. Often pretty cheap too. To keep tabs on those, have a look at the women's fashion section of the Retro To Go website. Although I do feature the here now and again too.
But there is a specialist industry when it comes to Mod/1960s designs. Some are bigger operations than others, ranging from makers with a full range to others who focus on one-offs and bespoke designs.
However, they all have one thing in common. They create dresses that you definitely will not find in mainstream retail and dresses that are often made for you, whether it's a one-off detail or a bespoke sizing. That probably sounds expensive, but many of these retailers price reasonably. Some push things near the high fashion end, but many don't. Essentially, dressmaking for the Mod market is often a cottage industry for a select group. Not a big-money exercise.
There are a number of makers/sellers out there, but I have scaled it down to (roughly) 10. Hopefully, ticking different design boxes as well as price points. No particular order, just have a look at them all and make your mind up.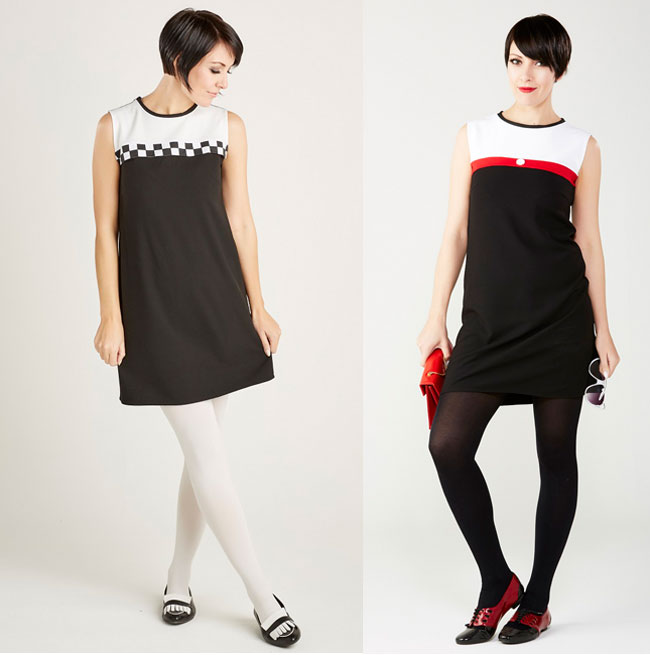 1. Love Her Madly dresses
A label I have followed closely for a few years now. In fact, I've also done an interview with Melanie, the woman behind it.
That interview should give you all you need to know really. But to sum up, like many of these labels, it was a case of starting a label to fill a gap. After a learning curve, one dress became many and a range was born. The reputation grew too, with these dresses selling worldwide and getting media attention, not least when Love Her Madly provided the dresses for the Small Faces All or Nothing musical.
Sizes are 6-18 plus bespoke options, styles are plentiful and prices are from just over £50.
Find out more at the Love Her Madly website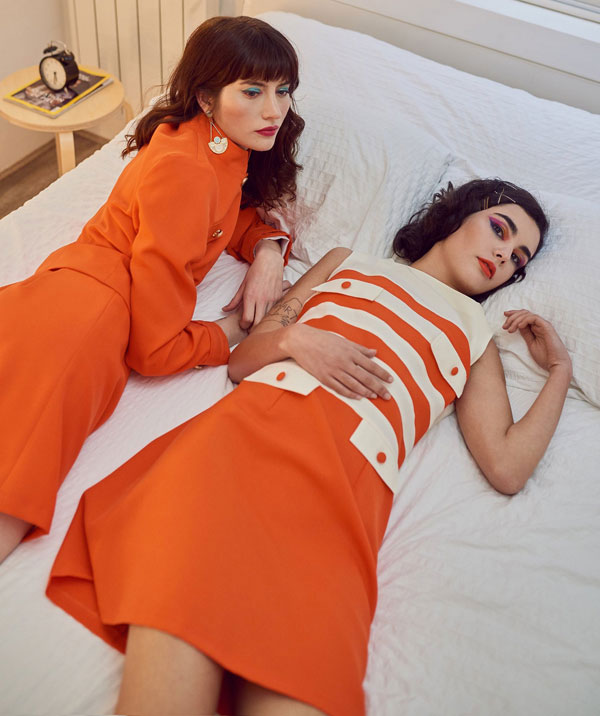 2. 1960s dresses by Swinging Chicks
A label I featured not long back – and it was a very popular feature.
This is a handmade dress range out of Spain, with the majority of designs likely to appeal to a Mod audience. Not completely, but most dresses for sure.
Dresses are made to order, so you can change the details of each dress and opt for some custom sizing too. So more flexibility than the first maker I mentioned. Pricing a little higher as a result, working from around £130 up, Check out the coat dresses too, which really are something.
Find out more at the Swinging Chicks Etsy website
Talking of Spain, I would also recommend the Modet label too. Unfortunately, they seem to be between collections right now and no dresses are available (although some more general clothing is). Worth keeping an eye on as they do produce some wonderful things for reasonable money.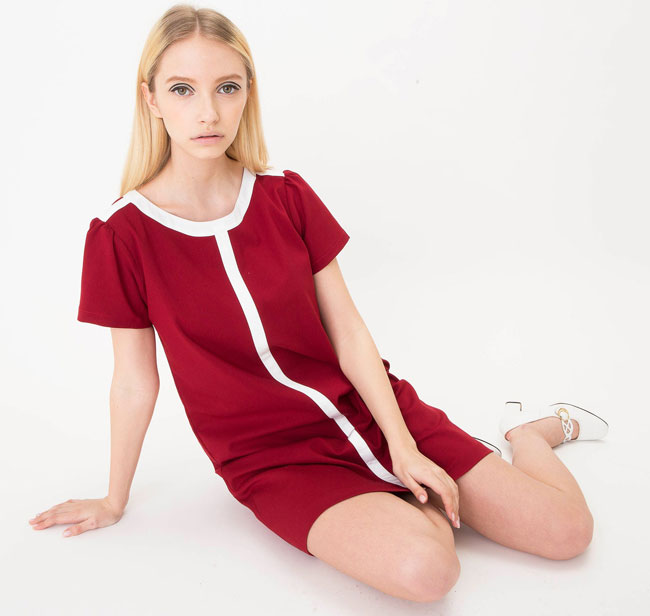 3. Mod and 1960s fashion by Frenchie York
A smaller range currently, but Frenchie York is still worth checking out.
Run by Australian-born Sera Bomba, the label was born by a love of 1960s fashions with a need for a 'tailor-made' concept due to her own 'petite' size. A Mod bespoke label was born and has been going for some years now.
The dresses hover around the £80 mark, but with this label you send in all your measurements at the time of order, ensuring the dress is made to your exact size. That's a great deal for the money.
Find out more at the Frenchie York website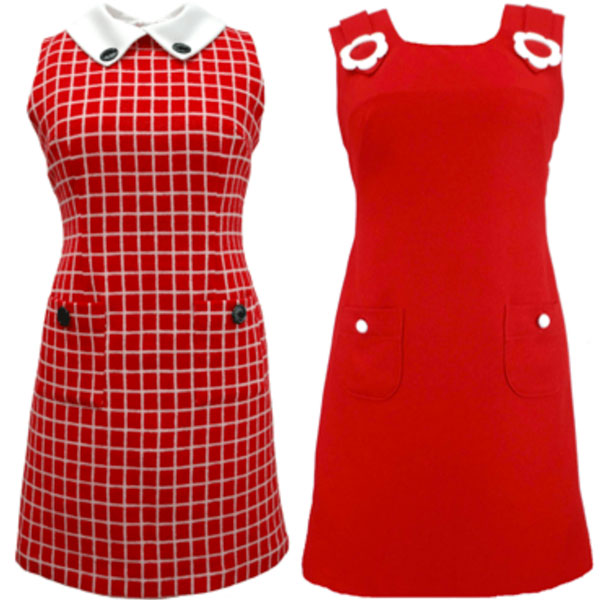 4. The Carnaby Streak Mod dresses
Another established and much-respected dressmaker, with ranges changing with the seasons.
Well, I say that, but as I type it is still just about winter 2020. Presumably, the summer dresses are incoming. Not that it matters, as older styles are part of the 'archive collection'.
The work of Birmingham-base Angela Williams, The Carnaby Streak is a range of handmade dresses produced in small numbers and hand-finished using traditional tailoring methods. Plenty of sizes available and of course, the option of bespoke sizing too.
For standard fits, prices are from around £70.
Find out more at The Carnaby Streak website or the Etsy website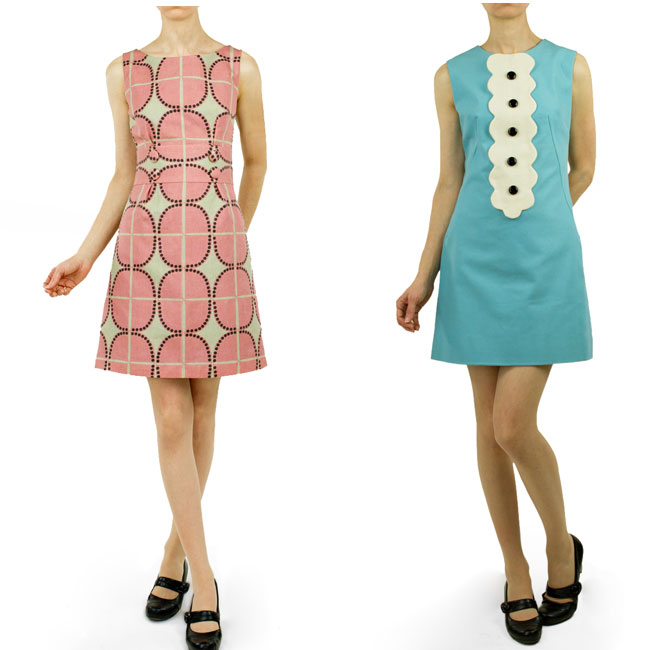 5. Dada Dress Mod and 1960s dresses
Some years back there was one option when it came to Mod dresses online – it was Dada Dress.
The US-based label was actually established in 2001 during Jessika Madison-Kennedy's time in London at the London College of Fashion.
The label has gone from strength to strength, although there hasn't been a 'new' collection for a couple of years now. But many of the classics are still available to buy,
The dresses are top quality and more distinctive than many others on this list. But you do have to pay for the privilege. $220 is as cheap as these come, with the price jumping for some of the more elaborate designs. Still worth checking out though.
Find out more at the Dadadress website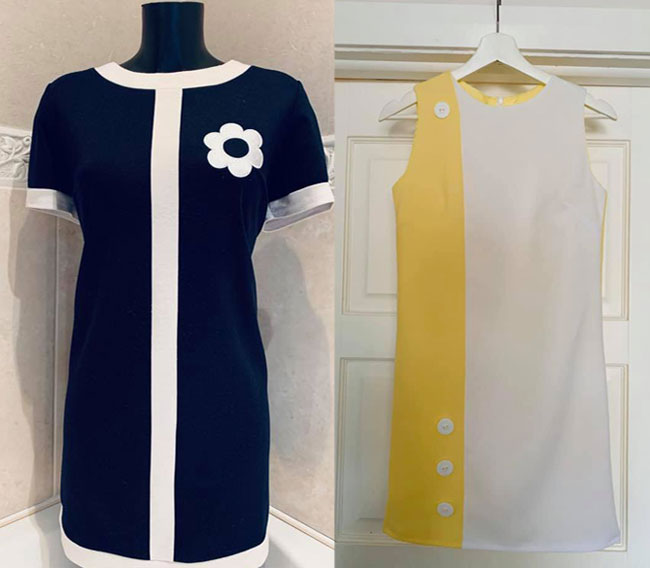 6. Daisies Mod dresses
Daisies is one of a couple of makers I am featuring that are Facebook-only. Which might be a problem if you don't frequent that particular social network.
If you do, Daisies is based on Northern Ireland and run by Joanne, who designs the dresses from home. From making her own dresses, she made for people at her scooter club and then made the dresses more widely available. Most dresses are handmade originals, others are customised dresses, which is purchasing a dress and customising with embroidery, buttons and so on to keep prices down.
Talking of prices, you are looking at around £80 for a handmade dress and nearer £25 for a customised dress. I've had a bit of trouble with communication with Daisies, but there are a lot of happy customers, so there shouldn't be a problem on that front overall.
Find out more at the Daisies Dresses Facebook Page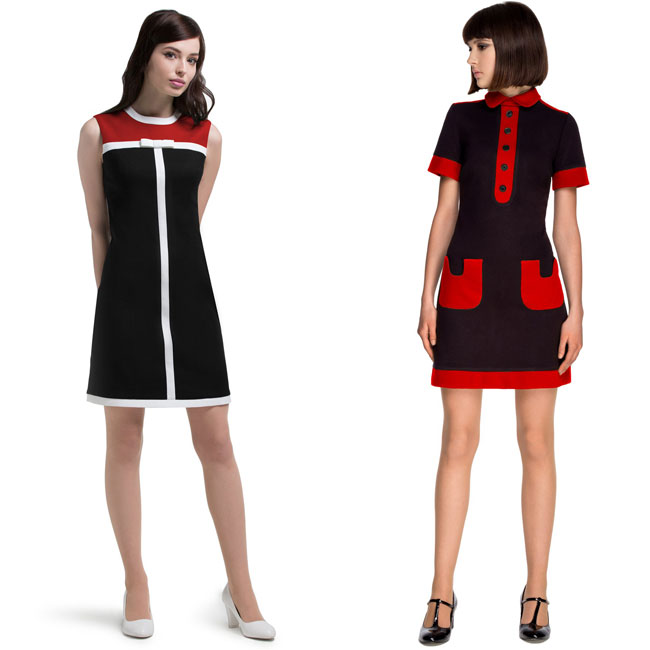 7. Marmalade Shop Mod and 1960s clothing
Very swinging London and not just dresses. The Marmalade Shop by Magdalena Sokolowska is certainly worth a browse.
A long browse too as Marmalade Shop has been open for a number of years and has a vast online collection to choose from and as I write, a number are in the sale.
As I said, very much a 'swinging sixties' vibe going on here and some bold designs created by 'skilled seamstresses' and 'veteran pattern makers' using premium fabrics. If you want something a little different, this is a place to look.
Sizes are XS through to XXL and with the sale on, you can pick up dresses here from around £89.
Find out more at the Marmalade Shop website
Note also that Marmalade creates a mini range for the Dorian Boutique, which you might have seen in my top 20 Mod labels for the 21st-century round-up. Although the dresses there are a little pricier.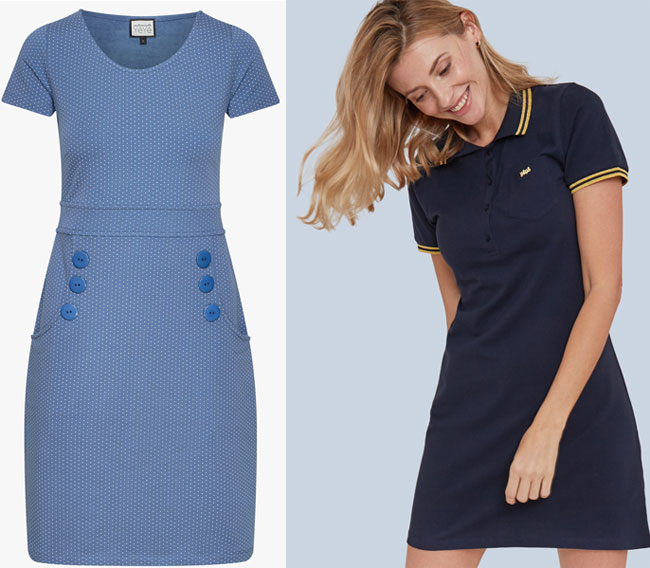 8. Mademoiselle YeYe clothing
It was 2011 when I first featured this label on the site and to be honest, things have changed a little since.
Back then, Mademoiselle YeYe clothing was all about Mod/1960s dresses. In fact, the most popular image on Pinterest from Modculture is from this feature on its 2013 range. But these days it offers a wider range of retro clothing.
But within that range, there are still designs inspired by the 1960s, including a few dresses. Not as many as there once was. But still worth a quick look, especially as the range constantly changes. Prices are from €89.95 and a full range of sizes are available.
Find out more at the Mademoiselle YeYe website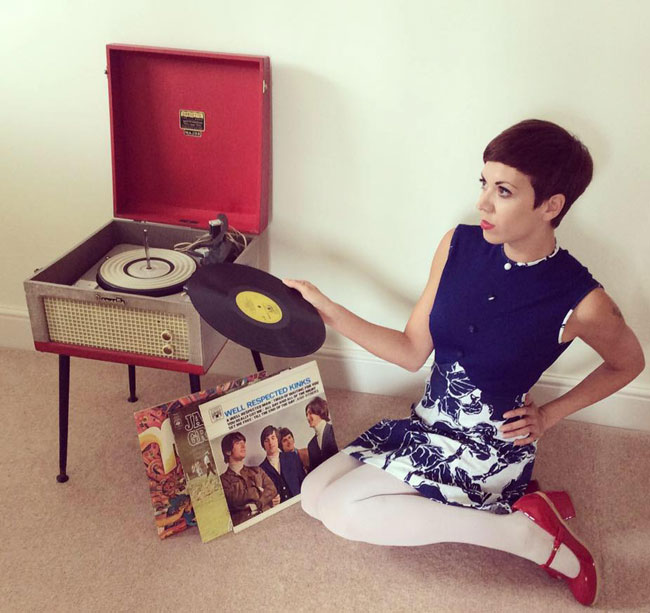 9. Yesterday Vintage dresses
Another Facebook-only seller, Yesterday Vintage has been making dresses now for something like seven years.
Yesterday Vintage dates from 2013, mixing Samantha Randall's love of vintage clothing and the 1960s with her parent's ability with a sewing machine to create a 1960s-inspired retail business.
The range is a combination of 'handpicked' vintage dresses for sale, as well as newly-made dresses created from vintage fabric. The range seems to have slowed down a bit now, but dresses are still being made and sold, albeit more vintage than originals. But have a look at the Facebook site for past designs and current sales.
Find out more at the Yesterday Vintage Facebook page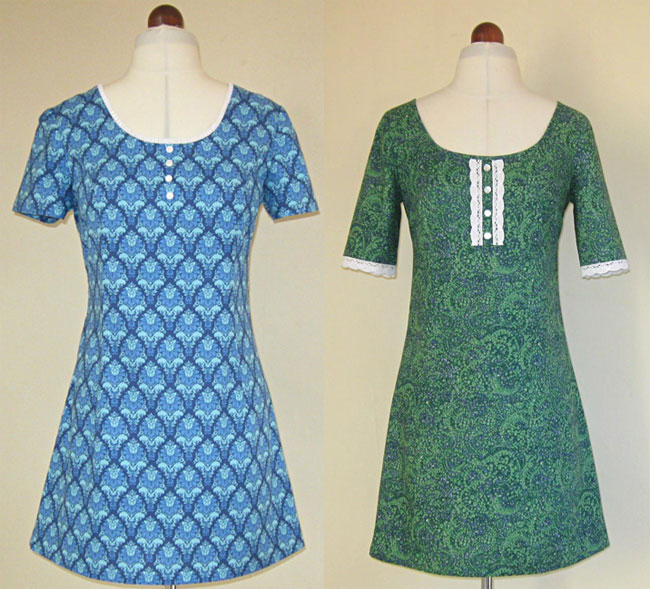 Sheffield-based Calle Modiste isn't just about dresses, but it is worth a look if that's what you are hunting for.
Again, it's a similar story here. Owner Letty couldn't find the 1960s outfits she wanted, so decided to make her own, leading to a business creating one of a kind, handmade designs using vintage or vintage-inspired fabrics.
I have mentioned the scarves in the past on the site, but the dresses are also worth checking out, with designs changing regularly. And at between £50 and £60 for something unique, they are great value too.
Find out more at the Calle Modista Etsy website
If I see any other interesting makers and designers, I'll update the listing. If you know any, please do get in touch.
Love Modculture? If you enjoy what you read or have benefitted from it and want to
help with the ever-increasing costs of the site and newsletter
, you can always
buy me a coffee at Ko-Fi
. Every penny is helpful and appreciated.