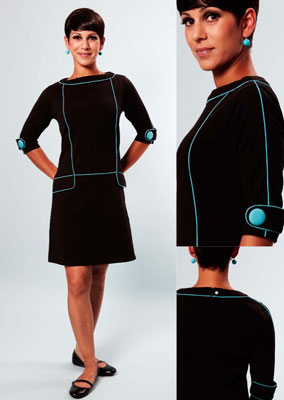 You may recall we featured the label back in July and we're back with it once more because Mademoiselle YéYé has just unveiled its 2013 range.
Like the original selection, it's a range that once again takes inspiration from the late '50s through to the late 1960s, but specifically from the portion of the '60s that happened to be swinging.
Each dress is made in a European-based fairtrade-certified production site and is made of high-quality cloths, vintage in some cases. The new range now includes tops and skirts alongside the dresses, which are priced around the 99 Euro mark.
Images below – or check out the website for more details. Although it's perhaps worth pointing out that the new designs are yet to appear for sale on the site.