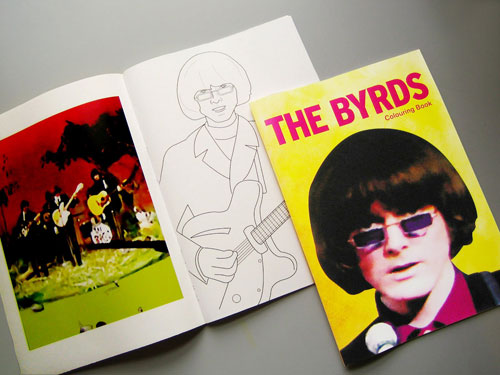 From the people who brought you the Quadrophenia posters and the Syd Barrett colouring book comes something similar to the latter – The Byrds colouring book by Piper Gates Design.
Yes, more colouring in for those cold and wet winter evenings, this time featuring those floppy-haired American jangle beat (and more) merchants from the mid to late 1960s. This time out, the book has a four page, four colour cover and 16 pages of colouring in fun. The A4-sized book is also limited to 67 copies, each one signed and numbered by artist.
If you want one, grab one via the eBay page for £17.99.
Find out more at the eBay website