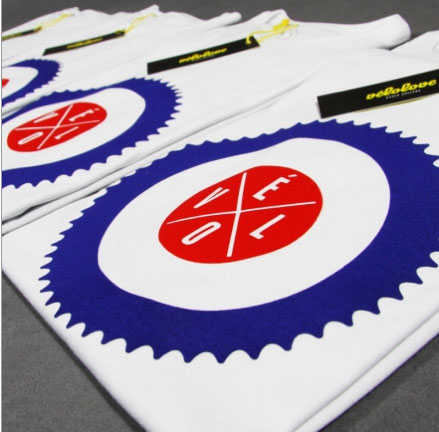 Not really a huge fan of the target personally, but this Chainring t-shirt by Velolove is a clever affair.
Not that's it's t-shirt weather right now, but you could always put it away for next year. As for the design, that's another Wiggins-inspired affair, mixing the target symbol with the bike chain in a blue and red flock, throwing in the Velo logo for good measure.
The t-shirt is printed on white 100% combed cotton jersey and is available online for £25.
Find out more at the Velolove website