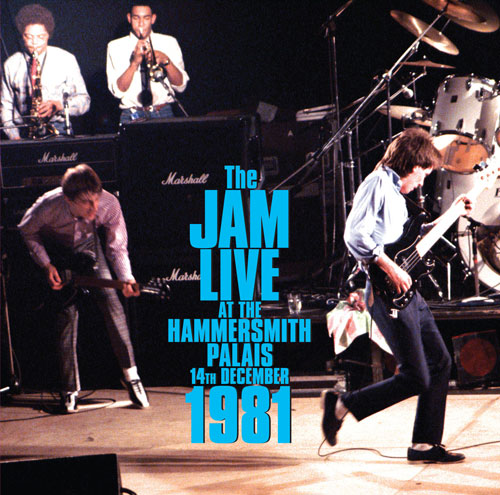 Yes, another of these live albums is ready to go. This time The Jam – Live At Hammersmith Palais, which is a double vinyl release.
This is two-LP set with a gatefold sleeve and printed inner bags. As for the record, that has been re-mastered at Abbey Road and pressed on heavyweight vinyl. Oh, there's the music too, which was recorded at London's legendary Hammersmith Palais in December 1981, a part of The Jam's four consecutive nights that previewed material from the forthcoming The Gift release.
Track listing is below and if you want it, the release date is 20th January 2017 and the price is £21.99. You can pre-order now from Sound of Vinyl.
Tracklist:
Disc One
Side 1
The Gift / Down In The Tube Station At Midnight
Man In The Corner Shop
Ghosts
Absolute Beginners
Town Called Malice
Side 2
Set The House Ablaze
That's Entertainment / Tales From The River Bank
Precious
Happy Together
Disc Two
Side 1
In The Crowd / David Watts
Boy About Town
Pretty Green
Funeral Pyre
Side 2
Circus
Going Underground
Big Bird
Little Boy Soldiers