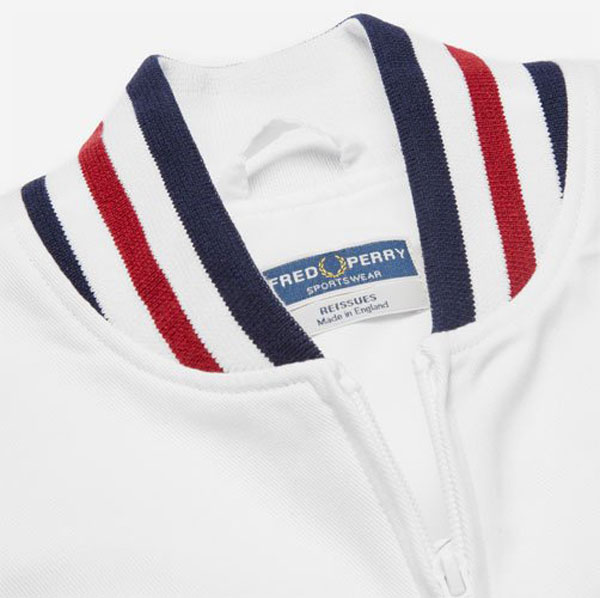 Note that I independently write and research everything in this article. But it may contain affiliate links.
You can do mod on the cheap and without having to resort to cheap brands that fall apart after just a couple of washes. I'll tell you how.
There's a big difference between cheap clothing and buying clothing for less money. For the former, you are probably looking at poor quality, a short life and sometimes questionable manufacturing methods. There is a lot of it about and if that's what you want, fair enough. For the latter, I mean picking up good quality, mod-friendly gear for a lot less than the usual ticket price.
How? Simple, just follow these five easy steps.
1. Play the sales when they come around
An obvious one. Most mod-friendly gear is not particularly seasonal. A pair of desert boots, some quality knitwear, classic denim – anything along those lines is perfect year in, year out (even if you have to put away some winter buys for summer or vice versa). So why buy when it comes out when it's certain to be discounted a couple of months down the line.
Online stores for the likes of Clarks, Fred Perry, Ben Sherman, Baracuta and John Smedley (to name just a few) clear out at least twice a year, especially straight after Christmas.
Similarly, clothing retailers who stock mod-friendly brands like Oi Polloi, End Clothing (which is usually the biggest of the label sales) and Stuarts of London also clear out their stock on a regular basis.
In fact, some have ongoing sales sections throughout the year. You might have to dig deep, but there are bargains to be found.
Stuarts of London Sale section
End Clothing Sale section
Pretty Green Sale site
The Hip Store sale site
Adidas sale site
The Fred Perry bomber jacket pictured above was recently in the Hip clearout for a much-reduced price. Keep some money back and hit the sales hard – you'll be looking at anything up to 75 per cent off for high ticket items. Many of these sale sections run all-year-round, so perhaps just have a look in case something has sneaked in recently.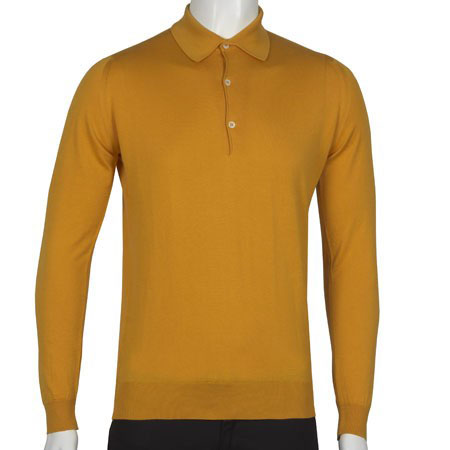 2. Clearance sites and voucher codes
Might be worth signing up to Brand Alley and to a lesser extent, Secret Sales. The first of those recently had clearance sales for Baracuta Harrington jackets and knitwear, as well as John Smedley knitwear and Sebago loafers. But to be honest, interesting brands have been few and far between of late, so there are no guarantees.
Sales start and end quickly, with reduced stock selling out fast. Likewise, Secret Sales has fairly recently run a Gabicci Vintage clearance, alongside other mod-friendly brands. If you are signed up, you'll get emails when the clearance stock arrives – and grab the bargains. Ok, a lot of it isn't going to be mod-friendly, but you'll get the deals when it is. Just a matter of sitting and waiting.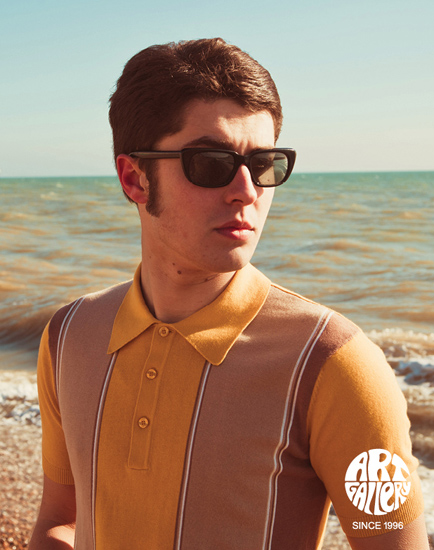 I list any interesting voucher codes on the main website too. I'll have a lot more of these in the coming months, so keep checking the site for across the board discounts for online stores. Art Gallery Clothing has an ongoing one at Modculture too. Use the code agcmodculture to get 10 per cent off there.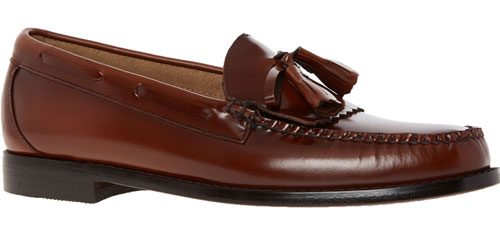 3. Outlets, Boundary Mill and especially TK Maxx
Depending on where you are in the country/world, you'll have one of the above within driving distance. And you will all have TK Maxx Online every day of the week. In fact, let's start with that.
TK Maxx is always worth checking, not least for knitwear and jackets/outerwear. Prices are always heavily (even massively) discounted, but there's no guarantee that you'll find anything on each visit to a store. But online, that's a different story.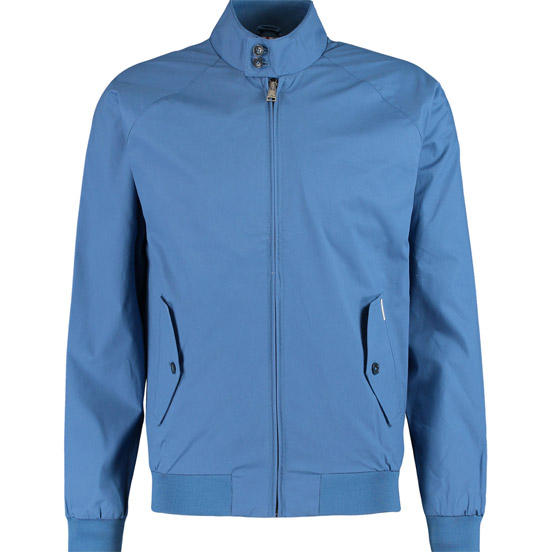 TK Maxx online has new arrivals every day at knockdown prices, which are worth a quick browse. But that's everything, not just mod-related gear. However, some mod labels feature quite regularly. So for a quick reference:
Ben Sherman clearance at TK Maxx
Pretty Green clearance at TK Maxx
Also, there is occasionally a GH Bass clearance too, which list under Bass Weejuns and GH Bass.
Of course, there are many other labels too. Keep checking and your patience will pay off – everyone has had a bargain at some point, 75 per cent off isn't unheard of.
Boundary Mill stores are less common, but worth investigating. A lot of the brands (male and female) are hit and miss, but there's often a good selection of John Smedley around a third of the retail price, some heavily discounted Aquascutum and discounted Clarks, to name just a few brands. See the website for a list of stores. Worth checking out one weekend if you are nearby.
Check your local phone book for other outlet stores. A lot of 'out of town' outlets have specialist stores for interesting brands, again, it's a matter of doing the legwork and getting lucky. The US seems to be better served on that front – if anyone from the US is reading this, feel free to let us know about the better ones. Or if you happen to be in Germany, know of a decent Adidas one? But do check any that are within driving distance in the UK, you might get lucky.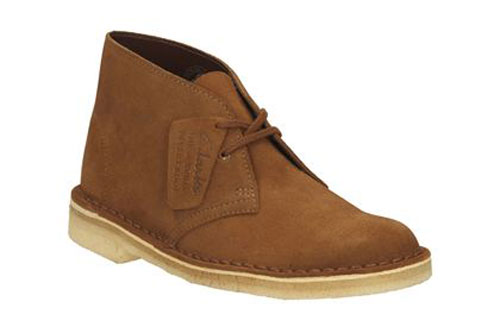 Update: Two new online outlets worth talking about. There is now a Clarks Outlet with much-reduced desert boots and a John Smedley Outlet for discounted knitwear. In addition, an Art Gallery Clothing Outlet can be found on eBay, which offers a discounted range all-year-round.
4. Factory shops and sample sales
I try to publicise any sample sales I hear about, including the John Smedley sales both at the Derbyshire factory and London, as well as other wider 'brands' sales in London. Keep an eye on the site news – I'll flag them up as soon as we know. You might have to do some digging in boxes (not to mention getting up early), but the effort will always pay off.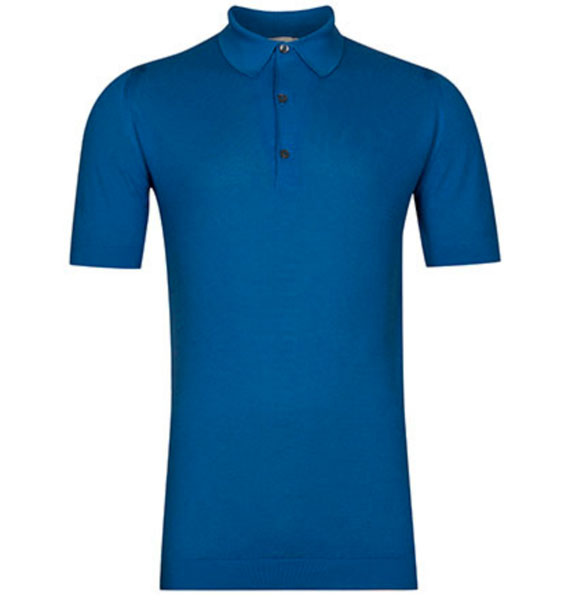 Factory shops are open more regularly. The John Smedley one is perhaps the most notable for surplus stocks and seconds, but if you're in the area of a manufacturer, give them a ring in case they have a factory shop or outlet. That call might pay off considerably.
5. Buy secondhand, not new
I don't mean buying vintage (although you can, but prices are seriously inflated these days), I mean buying almost-new. Let me explain.
Some people buy things on impulse but later think twice about. Or they buy the wrong size. Or wear it once or twice and decide it's not for them. That's a lot of clothing going spare pretty much all of the time.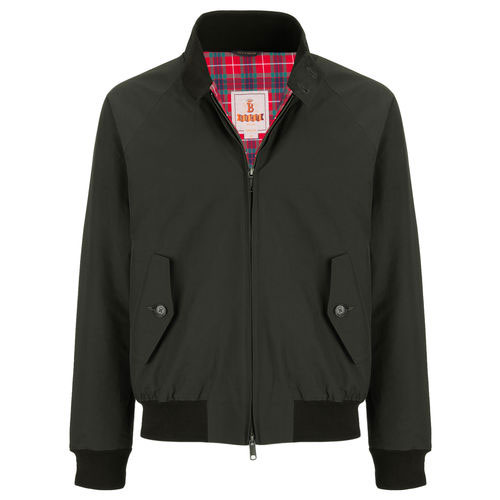 eBay is the usual graveyard of all such purchases. Just tap a brand into the men's or women's clothing sections with your choice of brand to find a bargain. For example, if you want a Baracuta Harrington like the one above, just check here for a vast number of them at cheaper prices than regular shops.
Alternatively, sign up to one of the many Facebook selling groups. There really are too many to list. Just search FB, but try 'The UK Mod Market' to get you going.
The Modculture Forum has a buying and selling section too. If you want to be a part of that, contact the site to join.
…or finally…just buy less…
Yes, quality always wins out over quantity. Buy well, look after them and your clothes and footwear should look after you in the long run. Good quality gear is made to last – the cheap high street store clobber (or cheap 'mod clothing' brands) certainly aren't. It's often a false economy. Mod on the cheap could just mean buying better and shopping wisely.
Finally, I do list all discounts and interesting sales on the site, so keep an eye on that or the newsletter if you want to be at the front of the queue when a deal does come up.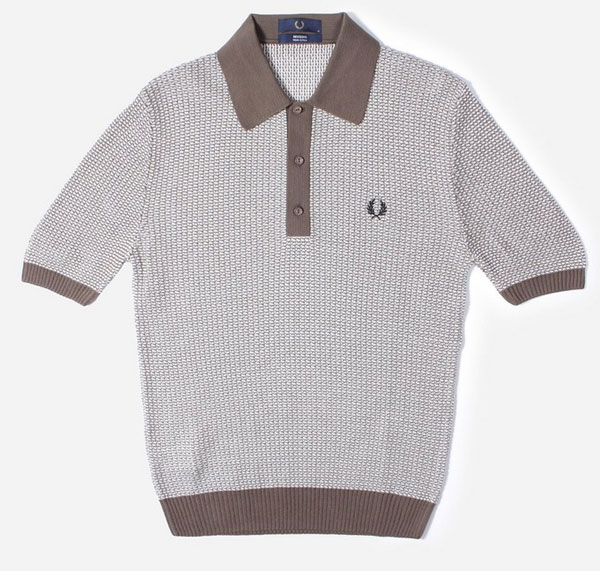 For example, there are two colours of the Fred Perry knitted polo shirt at 40 per cent off at Hip right now. As I said, there's always a bargain out there if you look hard enough.
Go on, have a look for a bargain.
Save
Save
Save
Save
Love Modculture? If you enjoy what you read or have benefitted from it and want to
help with the ever-increasing costs of the site and newsletter
, you can always
buy me a coffee at Ko-Fi
. Every penny is helpful and appreciated.