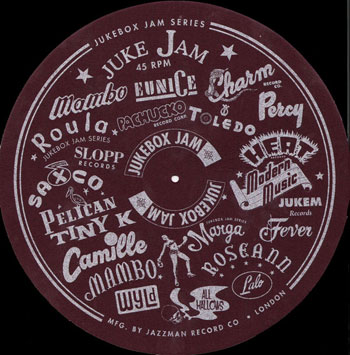 If you have decks on the go, these Jukebox Jam slipmats look like a pretty tasty addition.
In a shade of burgundy, the slipmats are made in the USA by a renowned (but unnamed) company, with the design featuring label names featured on the past releases of the R&B reissue label.
£6 gets you one, £10 gets you a pair at the Jazzman Records website.