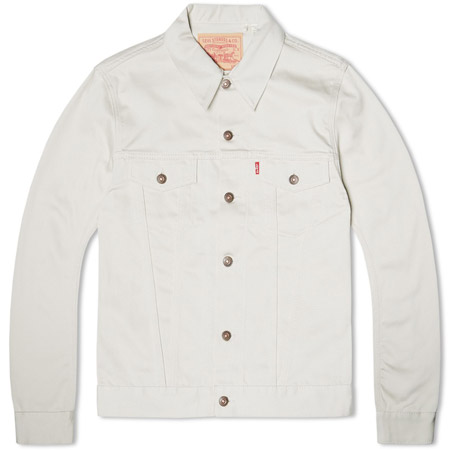 Have featured variations of this classic in the past, but this Levi's Vintage Clothing 1967 Type III trucker jacket with a cotton construction is definitely a first for us.
As we said, it's made of cotton (specifically a cotton corduroy) and in what's described as a 'fog' colour, which looks off-white to is. Either way, we like. Outside of that, it's the classic 1960s jacket, finished with the original leather neck label, front flap closure pockets, buttoned waist adjusters and embossed Levi's Vintage dark copper shank buttons.
You can grab one for £209.
Find out more at the End Clothing website