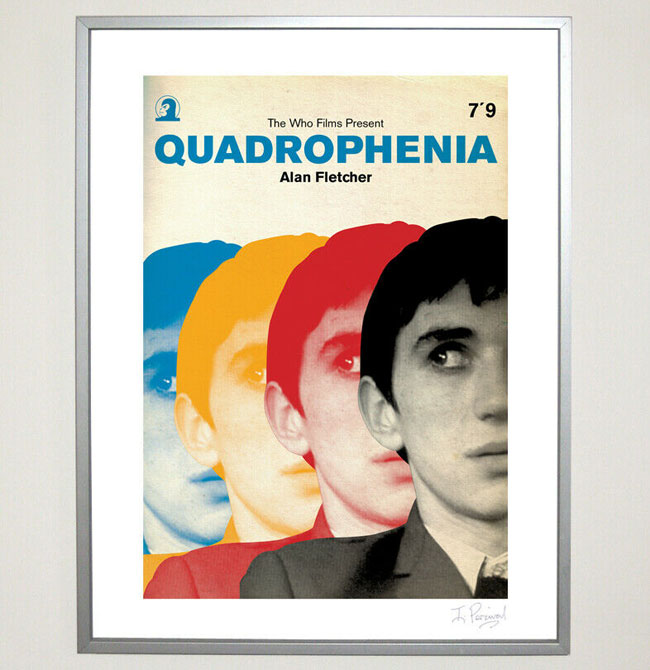 I actually featured this in 2012, after which it sold out. But this Quadrophenia print by Piper Gates Design is back because a few copies have reappeared.
10 copies of this Quadrophenia print have been 'found' in the Piper Gates Design archive and are being sold off on a 'first come, first served' basis. Once these are gone, the prints are consigned to history. So if you want one, don't hang around too long.
From the original post, the print was described as a' re-imagining of the out of print Alan Fletcher book tie-in', with the original cartoon cover replaced with one inspired by Bruce Robertson's cover of Scootering by Jon Stevens, throwing in a bit of pop art and the four personalities of Jimmy. That's about it.
Well, not quite. This is also a 30x 40cm print on high-quality 250-gram silk paper and of course, limited in numbers.
Cheap enough at just £12.99 if you get in quickly and ideal if you are a fan of the film or indeed, The Who.
Find out more at the eBay website
Note also that the Small Faces colouring book by Piper Gates Design is also available once more in limited numbers.