Yes, you probably have most of the content, but the Long Hot Summers: The Story of The Style Council vinyl set is still appealing.
That's because there are some unique selling points here rather than this just being another 'greatest hits' collection of tracks.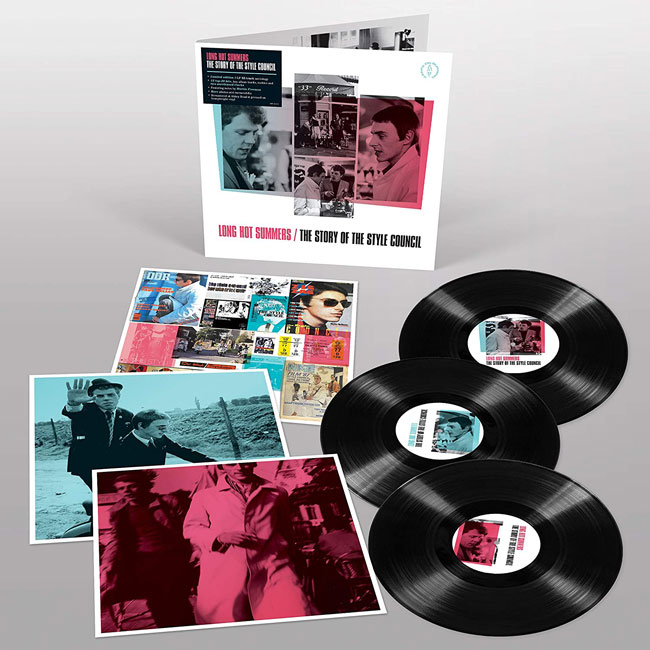 Described as a definitive career anthology Long Hot Summers: The Story of The Style Council lands on 30th October 2020, coinciding with the screening of the new Style Council documentary on Sky Arts (which will be on Freeview by that point).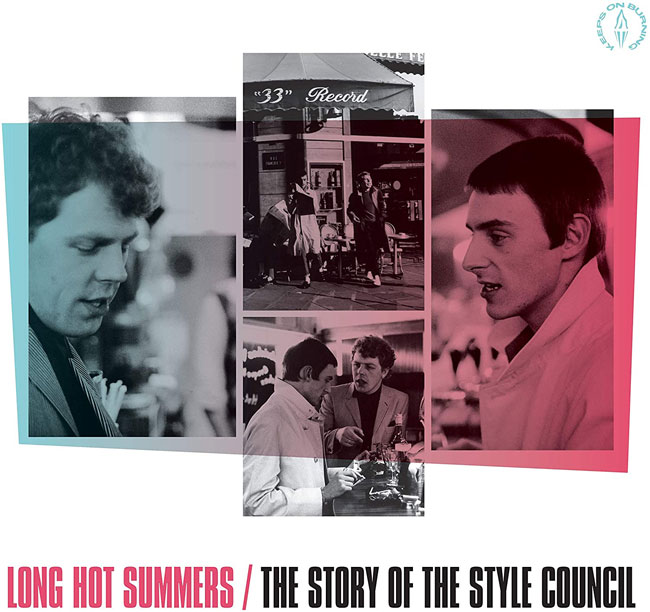 The album is endorsed and co-compiled by Paul Weller himself and includes two unreleased tracks – a demo of 'My Ever Changing Moods' with strings, and the extended, 5-minute plus version of 'Dropping Bombs On The Whitehouse'. Along with that, you are looking at the classic singles, key album tracks and fan favourites.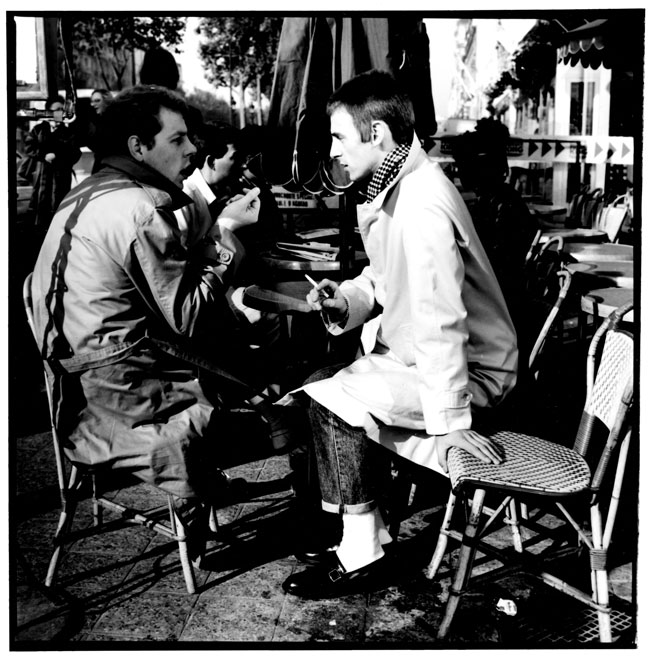 The set also features rare photos, an introduction by Paul Weller, a new essay by Lois Wilson, and sleeve-notes from 'super-fan' Martin Freeman. Note that all the tracks have also been remastered at Abbey Road Studios too.
As I said, vinyl is the selling point for many, but this is also available as a CD and a limited edition coloured vinyl set.
Format details: As well as digitally, the album will be available on double CD and triple album vinyl: limited editions of both vinyl formats: black vinyl and a highly covetable coloured vinyl version.
The coloured vinyl is available here for £34.99, the standard vinyl is available for £29.61 and the CD set sells for £10.52. All are available to pre-order now via those links.
Tracklistings:
CD Set:
Disc One
Headstart for Happiness
Long Hot Summer
My Ever-Changing Moods
Walls Come Tumbling Down!
Party Chambers
Wanted (or Waiter, There's…)
Shout to the Top!
It Just Came to Pieces in My Hands
Come to Milton Keynes
Why I Went Missing
Waiting
Ghosts Of Dachau
Down in the Seine
The Paris Match
Boy Who Cried Wolf
Life at a Top People's Health Farm
Homebreakers
Dropping Bombs On The Whitehouse (Extended version) #
Disc Two
Speak Like a Child
The Lodgers (Or She Was Only…)
Money Go Round
You're the Best Thing
How She Threw It All Away
A Man of Great Promise
The Piccadilly Trail
A Solid Bond in Your Heart
All Gone Away
Sweet Loving Ways
Promised Land
Have You Ever Had It Blue
It Didn't Matter
Spin' Drifting
Here's One That Got Away
A Woman's Song
Changing of the Guard
My Ever-Changing Moods (Demo) #
Shout To The Top (Instrumental)
Vinyl set:
Disc one
Side 1
Headstart for Happiness
Long Hot Summer
My Ever-Changing Moods
Walls Come Tumbling Down!
Party Chambers
Side 2
Wanted (or Waiter, There's…)
Shout to the Top!
It Just Came to Pieces in My Hands
Come to Milton Keynes
Why I Went Missing
Waiting
Disc Two
Side 1
Ghosts Of Dachau
Down in the Seine
The Paris Match
Life at a Top People's Health Farm
Dropping Bombs On The Whitehouse (Extended version)
Side 2
Speak Like a Child
The Lodgers (Or She Was Only…)
Money Go Round
You're the Best Thing
How She Threw It All Away
Disc Three
Side 1
A Man of Great Promise
The Piccadilly Trail
A Solid Bond in Your Heart
Sweet Loving Ways
Promised Land
It Didn't Matter
Side 2
Have You Ever Had It Blue
Spin' Drifting
Here's One That Got Away
Changing of the Guard
My Ever-Changing Moods (Demo)