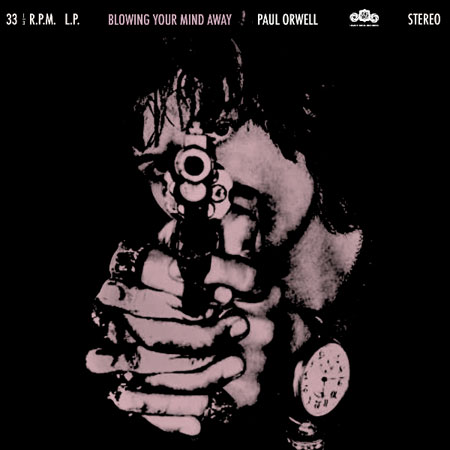 If you want the debut album by Paul Orwell, act quickly, as Blowing Your Mind Away on Heavy Soul is limited to just 500 copies.
Why would you want it? Well, on the evidence of the previous two singles (both of which sold out ridiculously quickly and sell for big money on eBay), the album will be a cracker. It's also on 180gram heavyweight vinyl, with a laminated sleeve and is limited to 500 vinyl copies only. So a collector's piece for sure and one that's unlikely to be available by the end of today.
The London-based singer / songwriter has produced an album steeped in the sound of the mid-1960s, taking influence from the likes of of Phil Spector, The Pretty Things, The Beatles and The Who – but with an end result all his own. If that sounds like your kind of thing, get in on the ground floor.
You can check out his previous Tell Me, Tell Me single here for a flavour of what to expect.
Track listing below, with the album only available directly from the Heavy Soul site for £16.99. But as we said – be quick or miss out.
TRACKLIST:
A1. Like I Did Before A2. Tell Me Tell Me A3. Go Tell Your Mother A4. You're Nothing Special A5. The Right Location A6. A.B.C. Blues A7. Payback
B1. Little Reason B2. Here And Now B3. Take It Or Leave It B4. Blowing Your Mind Away B5. Hide And Seek B6. Bad Blood B7 Fangz