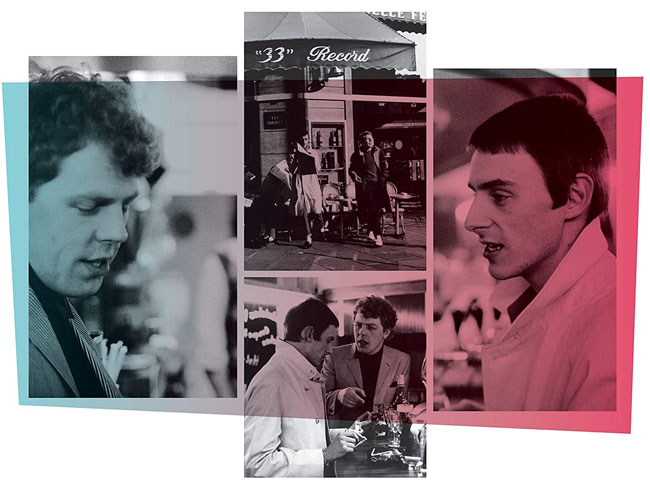 Note that I independently write and research everything in this article. But it may contain affiliate links.
Claire Mahoney is talking The Style Council with Mick Talbot ahead of this week's documentary on Sky Arts.
'One minute I hear 'Strength Of Your Nature' and think Paul Weller's cracked it, next I'm hearing some snippet of Blue Note clone-work and I can't fathom what he wants or expects out of such faceless music.' So wrote Hector Cook in the New Musical Express (NME) when he reviewed Cafe Bleu, The Style Council's first album in 1984.
It was a scathing dismissal of Weller's new musical adventure, yet it was a view held by several other journalists on the major music papers of the mid-80s. Indeed, Cafe Bleu did serve up its listeners with a confection of styles from smooth jazz to synth-friendly pop. It couldn't be pigeon-holed and so it was often panned. For fellow councillor Mick Talbot it was a pretty blinkered appraisal that refused to acknowledge the bigger musical picture, but it was an all too common reaction.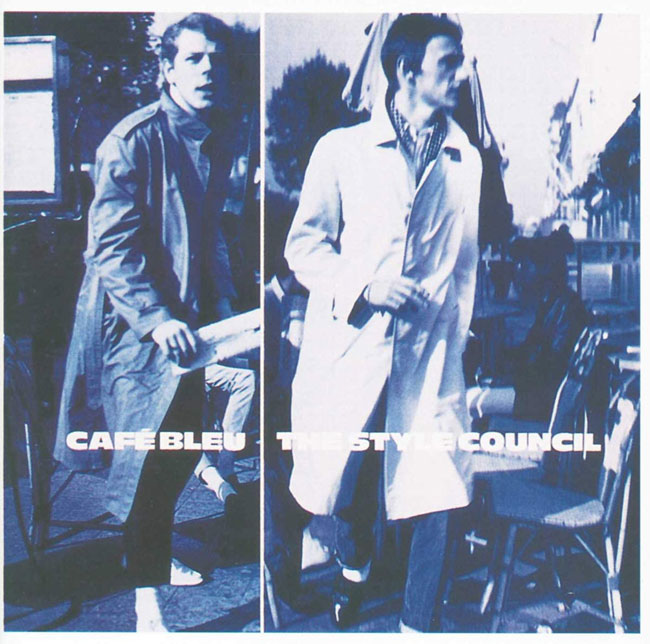 'I think a lot black American influence didn't seem to connect with a lot of rock journalists at the time, certainly not among the people that interviewed us. I don't think they had forgiven Paul. They had had five years of him in The Jam and although Paul is Paul, in their eyes, he is not allowed to go away and develop into something else,' he muses.
Of course, less than six months after Weller announced The Jam were to split – the sight of him and his new chums swirling around on the top of a double-decker was indeed a bit of a bitter pill to swallow for a lot of Jam fans. It was a brave and radical departure for Weller and Talbot his compadre. But 35 years on The Style Council are again being celebrated for the sophisticated slice of pop genius they undoubtedly were.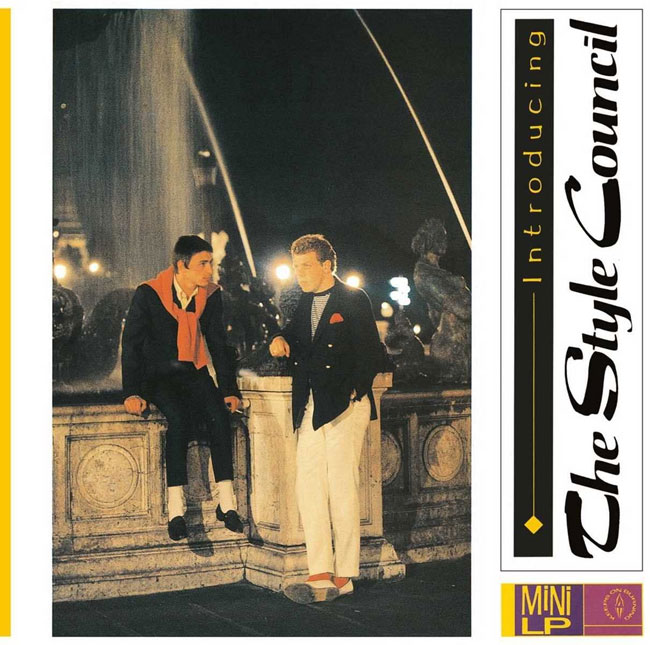 There's a new high-quality book, called Soul Deep, that collates fan memories, new interviews and many unseen pics due out any day and on 31st October, a new documentary: Long Hot Summers: The Story of The Style Council will be shown on Sky Arts, coinciding with the release of the new coloured vinyl anthology of the same name featuring all the hits, plus demos, remixes and unreleased tracks.
So what's changed? 'It's just about the music now,' says Mick, 'Which is all it was ever truly about anyway. All the silly outfits, all the haircuts you might not have liked, all the superficial imagery doesn't really enter the equation anymore. Now it's just the record and that's the beautiful thing about a record. Whatever you committed to tape that day or virtual tape these days, still stands and its always going to be fresh to someone's ears in 50 years time.'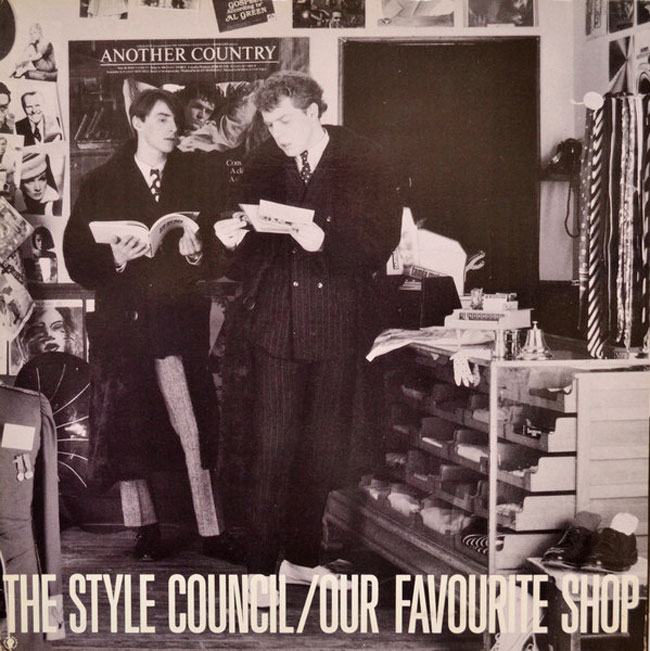 The 80s were quite superficial times particularly when it came to the mainstream music business, But as much as Talbot may be influenced by style, he is certainly not swayed by it. 'Someone can play me something recorded on a wax cylinder 100 years ago and if I've not heard it and it sounds great I'm not going to be bothered whether the bloke had a nice moustache or not. But sometimes in the 80s, the cut of someone's trousers could influence whether you fancied listening to them or not.'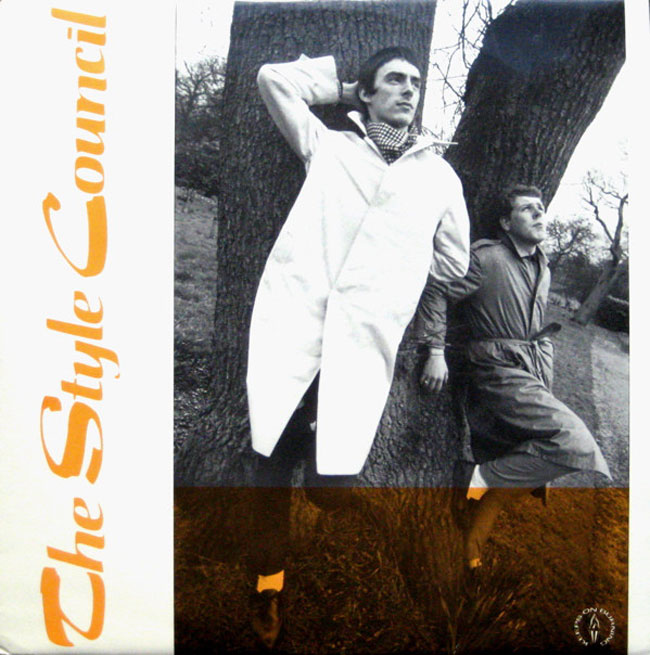 There is no doubt that Talbot, Weller et al had a great time with the more whimsical aspects of the Style Council. The videos to Long Hot Summer and Solid Bond in your Heart were frivolous by comparison to something like The Jam's Funeral Pyre, but this was a chance for Paul Weller to explore the things that made him tick and he needed to do that with someone whose tick-list was the same.
'When Paul first mooted the fact to me that he was going to split up The Jam in 1982 we arranged to have a meeting. We thought we would probably meet for about an hour – but it went on for four. Once we'd covered all the bases on music we started talking films, clothes, books, plays – it was almost like we ended up playing cultural chess with each other.'
'In those days if you had some detailed knowledge about something it was because you cared about it. You couldn't just go off to the loo and Google it. So we'd be having conversations like: 'What do you think of Ken Loach's take on the Nell Dunn novel Poor Cow? What about that bit where Carol White and Terence Stamp look like they are ad-libbing? Have you got the soundtrack to 'Up the Junction?, Don't you just love that bit with the flute in that Manfred Mann track', and so it went on.'
These cultural stopping off points, be they French Film Noir or British Kitchen Sink dramas – fed into the Style Council's music. which would consequently dart into different genres with each new release.
'In the main, it was always driven by the song. We would always ask: What will be the ultimate way of putting this song across?' says Talbot. 'Sometimes we might even be confused about that ourselves, hence the fact that you ended up with two versions of certain songs. I think it felt natural and we would only do it if it felt right. It was all about serving the song. Plus I think we gave people enough indication of what we were about. If you look at 'A Paris' EP, it's like compass points – there are four tracks that go off in different directions and you can expect us to pursue these paths in the future. So I think that kind of laid it down.'
The first three years up to the release of Our Favourite Shop saw the band with hit after hit and the restless need to continually create something different didn't carry as many converts in the last couple of years of the band's life. But when you are busy riding the wave you don't always see the shore coming.
'The Style Council's career is sort of a game of two halves. It's not that we thought we were playing it any differently in the second half but people who appreciated us in the first three years seem to tire of us in the last few years.' he says.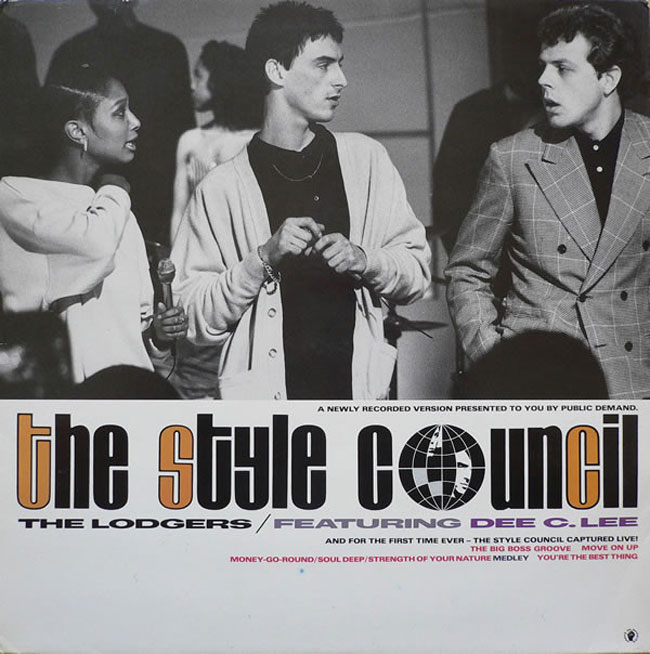 He remarks that 'Our Favourite Shop' was very much the turning point. 'With our Favourite Shop and we had kind of worked up to a point where we had got a more cohesive line-up and had a strong nucleus. That album wasn't nearly as experimental as Cafe Bleu, but it went to Number 1 and in all honesty, we could have made a part two to that, but we didn't. We were on a trajectory to make something new and we did make something new and it wasn't appreciated. But looking back I think we were putting a production ethic above the songs so it was style over content.'
'Everyone is wise in hindsight and at the time we felt the same as we did in the beginning. We were going in the studio following our nose and making a conscious decision that this album won't be like the last one and it had worked for us so perhaps we had been a bit spoilt. Its the vicious nature of being fearlessly every changing. But maybe we got a bit arrogant and complacent – success can do that.'
Perhaps the torch burned a bit too bright and burnt itself out, but what absolute gems did it leave in its wake. Shout to the Top, Long Hot Summer, You're the Best Thing, arguably some of the best and most lasting pop songs of the 80s. Hindsight is indeed a wonderful thing.
Long Hot Summers – The Story of the Style Council is on Sky Arts and Freeview Channel 11 on Saturday, October 31st at 9 pm. Big thanks to Mick Talbot for his time and to Claire Mahoney for carrying out the interview.
You can find details of the Soul Deep book here and more on the upcoming Long Hot Summers: The Story of The Style Council release here.
Love Modculture? If you enjoy what you read or have benefitted from it and want to
help with the ever-increasing costs of the site and newsletter
, you can always
buy me a coffee at Ko-Fi
. Every penny is helpful and appreciated.