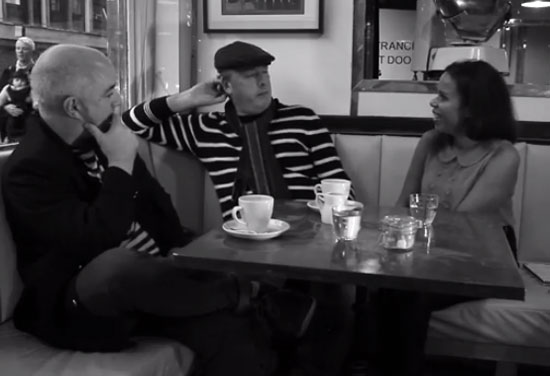 A couple of related items here, one for now, one for later. The one for now is the video of Talking Quadrophenia – A Fans View.
That's the work of Emma-Rosa Dias, who was behind the Faces In The Crowd documentary. This one is a departure, a talking shop (with clips from the film) between Emma-Rosa Das, 'super fan' Kieran McAleer and author Simon Wells. It lasts around 11 minutes and is well worth your time. You can see it below.
In related news, Simon Wells (who has also written for this site – see this article on The Jam for example) is also putting together a book on the movie for Countdown Books. It is called Quadrophenia – The Story Of The Film by Simon Wells and right now, that's about as much as we know of the finished product. There is a pre-order link on Amazon, but the date certainly isn't right.
However, there is a Facebook page that offers some background on the film and book, which is well worth keeping an eye on.
Quadrophenia – The Story Of The Film by Simon Wells on Amazon