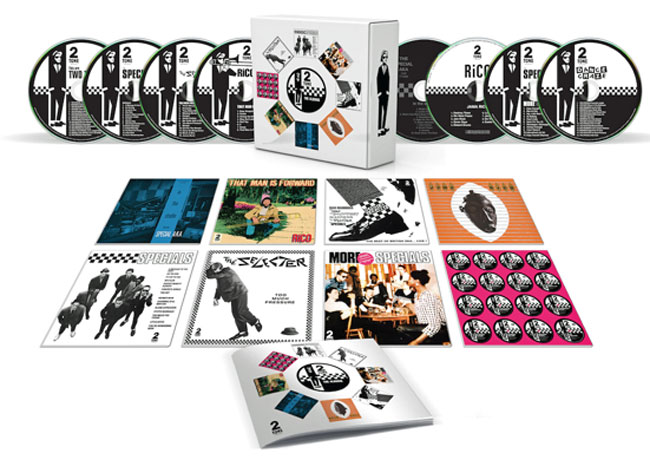 We have has the singles box, now we have the upcoming 2 Tone: The Albums CD box set coming your way.
That past box was the incredibly popular 2 Tone 7-inch Treasures vinyl box set and perhaps that popularity has led to this release for later this year.
On 4th September Chrysalis Records will release the 2 Tone albums box set. Following this, over two different Record Store Days, the label will release two half-speed mastered LPs – Dance Craze, and This Are Two Tone (both on 26th September). Let's park the last couple of releases until later and focus on the box.
2 Tone: The Albums features the first eight album releases on the label, including the currently out of print albums by Rico and the sought-after Dance Craze and This Are Two Tone collections. So in terms of this CD set, you are looking at:
CD1 The Specials 'Specials'
CD2 The Selecter 'Too Much Pressure'
CD3 The Specials 'More Specials'
CD4 Various Artists 'Dance Craze'
CD5 Rico 'That Man Is Forward'
CD6 Rico 'Jama Rico'
CD7 Various Artists 'This Are Two Tone'
CD8 The Special A.K.A. 'In The Studio'
It's the first time all these 2 Tone releases have been housed together in one collection. Recorded over a five-year period, they pretty much chronicle the history of the label.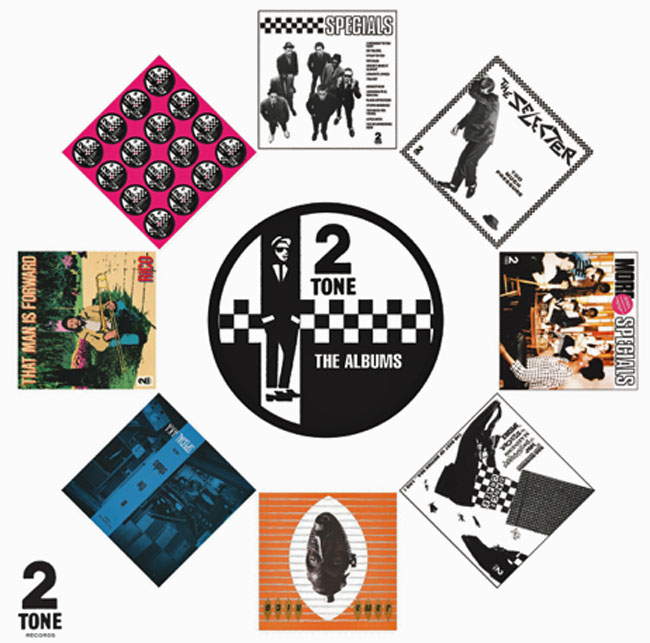 All albums are housed in mini-LP style sleeves and a two-part rigid box. The box features new, extensive sleevenotes for each album, collected together in a 24-page booklet.
You can pre-order right now, with the box selling on Amazon for a slightly discounted £38.99.
Find out more about the box and track listing at the Amazon website
As I said, a couple more releases that are specific to the delayed Record Store Day, those being Dance Craze and This Are Two Tone. Both have been mastered and cut as half-speed masters on 180gm limited edition black vinyl. Dance Craze is a first-time repress of the 2 Tone 1981 soundtrack to the movie of the same name, featuring 14 tracks culled from various concerts of 2 Tone signed and associated artists, The Specials, Madness, The Selecter, The Beat, Bad Manners and The Bodysnatchers.
The This Are Two Tone half-speed master is a first-time repress of the 1983 2 Tone compilation featuring non-album tracks from the label including Gangsters (The Specials), Madness (Madness), On My Radio (The Selecter), Tears of A Clown (The Beat) and Mantovani (The Swinging Cats).
All of these releases are produced in artistic consultation with label founder Jerry Dammers, as part of the 40th anniversary year releases, which include rare and unreleased material, much of which has not been available for several decades, or in some cases never before.
Anything else? Chrysalis is promising more news in August, so look out for that.