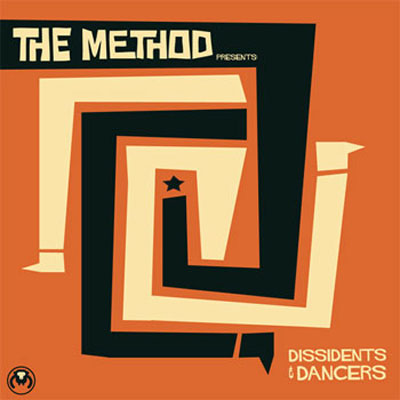 Note that I independently write and research everything in this article. But it may contain affiliate links.
So how do you describe a band like The Method? The lazy review of Dissidents and Dancers would be to say 'if you like The Coral or like The Bees, you'll love The Method.' But we're not lazy – and I need to bump up the word count.
Out of Cardiff, The Method are the musical equivalent of a sponge, taking (less-obvious) influences from the fields of 60s beat, garage and psych, not to mention the likes of two tone, old school indie (when the word meant something) and punk to create a sound that's unique, but with more than a touch of familiarity to the educated ear.
Bizarrely, the album gets better track-by track, intentionally or not. Album opener, Your Humble Entertainers is a slow-paced mantra with a late-60s twist, while The Gatekeeper pushes things up a notch with the help of a chunky, Sonics-style garage-style riff. Fans of modern-day psych should go a bundle on Whip Around, as well as the soundscape that is Feed A Line. But it all really gets going on 'side 2', with the pick of the bunch, for me at least, being Consider This A Warning, a slow-builder that shows off the band's 'wall of sound' at its best and the slightly more mainstream title track, Dissidents and Dancers, which rattles along with a solid organ groove and a rather catchy chorus. As catchy as the band gets anyway – more on that later.
Finishing things off nicely is a tasty, fast-paced slab of garage in the form of We Don't know! (which strangely reminds me of early B-52s, for better or worse), the organ-led Clusterfuck (no Radio airplay for that one then…shame), the vintage sci-fi-esque Gurner's March and finally, Habitual, which sounds like the end result of the Stones Roses getting stuck in a studio with the Rain Parade. Talking of the Rain Parade, the band does have that feel of the 80s garage/psych revival about it, albeit with a much harder edge and in Richie Hayes, a more 'in your face', aggressive vocal than most of those bands could offer. No flowers in your hair here.
As you might have guessed, I'm a fan, but not without the odd reservation. While Dissidents and Dancers is an aural treat, most of the songs don't live long on the mind. I'm not suggesting they team up with Take That, but they do lack that killer track that can open a few doors. There's no bad tracks, but there isn't a great one either.
Still, it's early days and if you can knock out an album of this quality as a debut, I suspect album two could well be the 'killer'. In the meantime, get in on the ground floor with this if you are a fan of the bands mentioned in the opening paragraph or if you just like the idea of a new band taking inspiration from some great grooves of the past. I imagine they're a cracking live band too. With this kind of noise, they can't fail to be.
Love Modculture? If you enjoy what you read or have benefitted from it and want to help with the ever-increasing costs of the site, you can always buy me a coffee.