Note that I independently write and research everything in this article. But it may contain affiliate links.
On a day we tend to look forward, I'm looking back. Yes, I have compiled The Year In Mod: 20 most popular posts of 2019. Please check it out.
2019 wasn't a vintage year for the site. It was the year I realised running Modculture was a struggle both in terms of time allocated and money, which is why there were fewer features and interviews this year, something I need to address. Quick articles are all well and good but it's the depth that is missing.
As you have probably realised, the site is a hobby, not a full-time job. But it is a commitment both to run and pay the bills and costs have risen sharply of late. I have had to put the newsletter on hold purely because I can't afford to pay the monthly cost.
With this being the 20th anniversary of the site (yes, imagine that), I am thinking long and hard about the future. Hopefully, I can work out a path that works. Otherwise, I might look at closing the site down. But on a more positive note, that isn't happening in the immediate future.
But back to the task in hand, which is looking at what was the most popular parts of the Modculture site over the last 12 months. I'm not including old content, as some articles are always popular. This is based on articles published in the last year.
So here we go, in reverse order…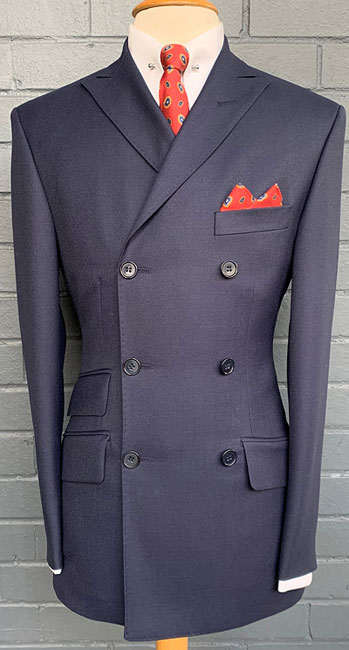 20. 1960s-style double-breasted suits at Adam of London
Adam of London is always a good option if you are looking for an off the peg suit, but its options in the past single-breasted. This year, if finally sorted out a design for a 1960-style double-breasted suit.
Looking good too and produced in all wool and with the six-button front, three flap pockets, and of course, the top pocket too. Nice shape and cut as well. Priced from around £375.
19. Ben Sherman 1960s archive shirts
I flagged these up because they want in the sale. A number of these are still discounted now in the end of season sale.
Not all of the archive items are shirts and not all the shirts are from the 1960s. But there are 1960s shirts here and at the reduced price, they are well worth checking out.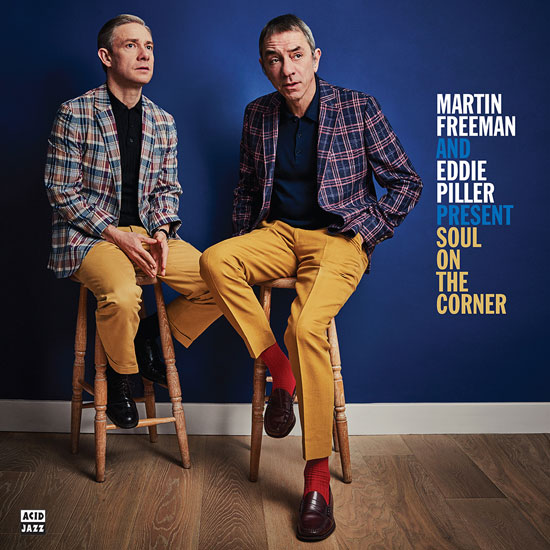 18. Martin Freeman and Eddie Piller Present Soul On The Corner
Eddie Piller has been busy this year, with a couple of mentions in this listing, including the second outing for his 'On The Corner' series of compilations with Martin Freeman.
It isn't necessarily obvious 'mod' territory but is likely to be of interest to anyone with an interest in hip, vintage soul sounds of there 1960s and 1970s. Even more so because the CD is currently discounted at Amazon right now.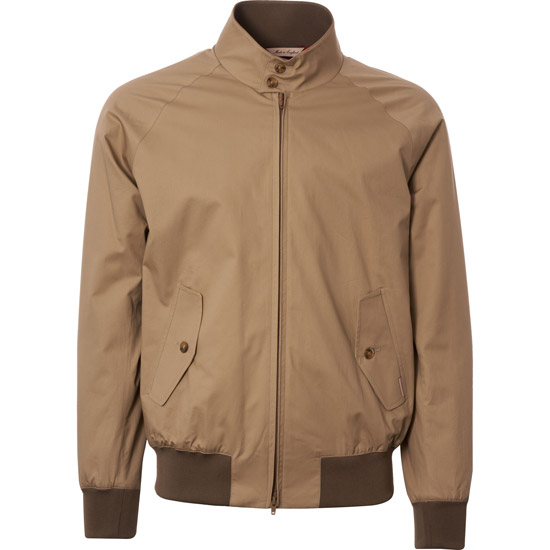 17. Bargain spotting: Baracuta Archive Fit G9 Harrington Jacket
This one made a comeback over Christmas because Stuarts of London discounted this jacket further. As cheap as you are likely to see a Baracuta Harrington – and it's still available now.
This is a limited edition, classic Harrington Jacket in a sand colour with the 'archive' fit and all the details you would expect from a Harrington. At the current price, it's an absolute steal. Which is why so many people are jumping on this.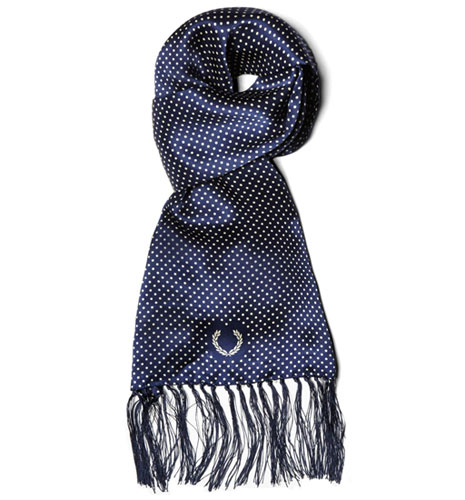 16. Tootal Alternatives: Five 1960s-style mod scarves
This was actually an older article but got a tweak this year and as such, made it into this year's rundown.
Don't want to pay £50 for Tootal scarf? Then check out these alternatives, which not only look good, but they also look a little more individual and in many cases, cost a lot less. That's no disrespect to Tootal, but everyone needs options.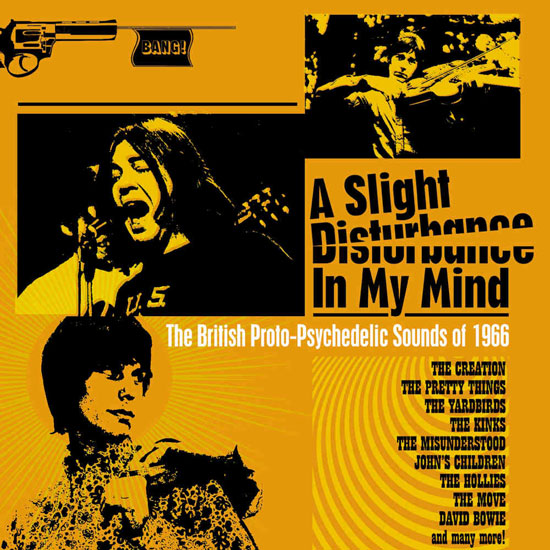 15. A Slight Disturbance In My Mind freakbeat CD box set
This was only announced just before Christmas, which gives you an idea of just how popular this box set was.
And it isn't even out yet. This three-disc, 84-track box covers the dawn of the psychedelic scene, but what is more commonly known as freakbeat, featuring some of the era's biggest names, such as The Kinks, The Yardbirds, The Hollies and The Animals for example plus cult classics, 'unissued-at-the-time nuggets' and early outings for such future legends such as David Bowie, Marc Bolan, Slade and The Bee Gees. Out at the end of January and pretty much essential.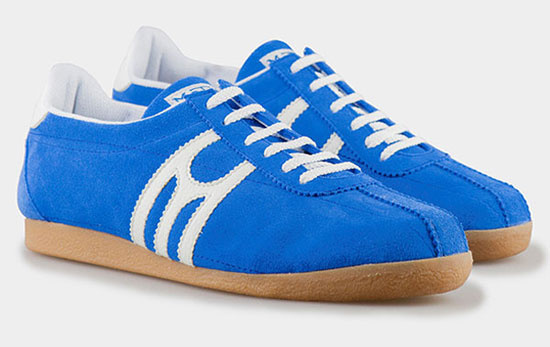 14. 1960s design: MaTes Carmel Classic trainers
This one actually gets mentioned twice in the listing, but only once in its own right.
A Spanish label that has been producing trainers since there 1940s, it currently has a range of handmade designs based on its shoes of the past. This one here is a gem. A 1960s design in several colours and able to give any of the big boys a run for their money.
13. Mary Quant – The feminist of fashion
Claire Mahoney popped into the Mary Quant – The feminist of fashion exhibition and was good enough to review it too.
So if you haven't been or are considering a trip over (it goes on until mid-February), then have a read of this.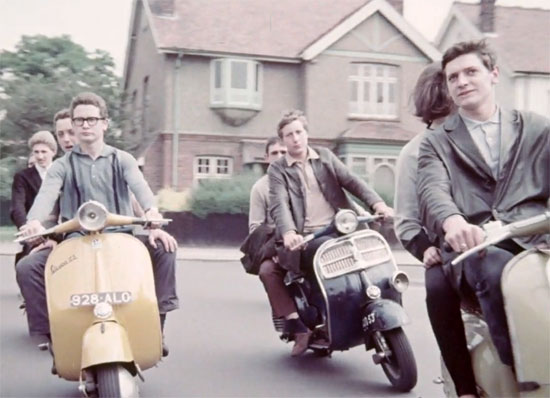 12. 1960s Mods and Rockers ballet online at the BFI
A bizarre thing and a popular one too. Perhaps because of that novelty.
The ballet itself is an oddity, but there is some genuine period footage of mods interspersed with it, which is worth the effort of dealing with the rest of it. Free to watch online right now.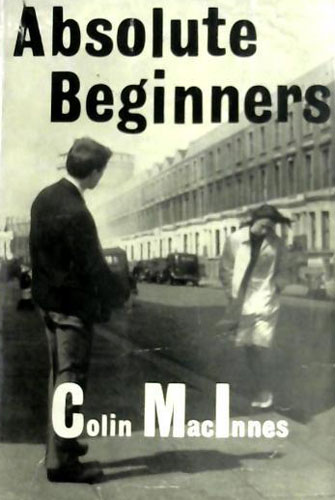 11. Essential read: Absolute Beginners by Colin MacInnes
Another article I rewrite and refined this year. But the thinking behind it is pretty much the same.
In short, this is my take on Absolute Beginners and why it should be the first and best book to read if you want an understanding of the 'mod' mindset It's as simple as that. Well, with much more detail thrown in.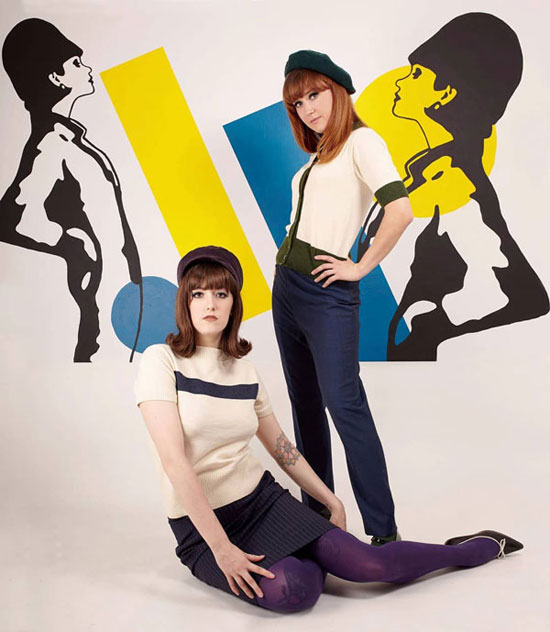 10. Classic 1960s style by the Dorian Boutique
A breakout label this year was Dorian Boutique. Purely because they offer something just a little bit different.
Different because they don't go down the obvious swinging sixties road. Instead, this is more about cool European styles of the 20th-century and particularly the look of the French New Wave. Very stylish.
9. Interview: Eddie Piller and Steve Rowland talk Modzines
Eddie Piller again, this time talking Modzines.
Hopefully, you caught the book, which was Eddie and Steve pulling together a collection of the best mod fanzines and discussing their significance and impact. It's a book well worth owning. If you want to know more about it, check out this interview.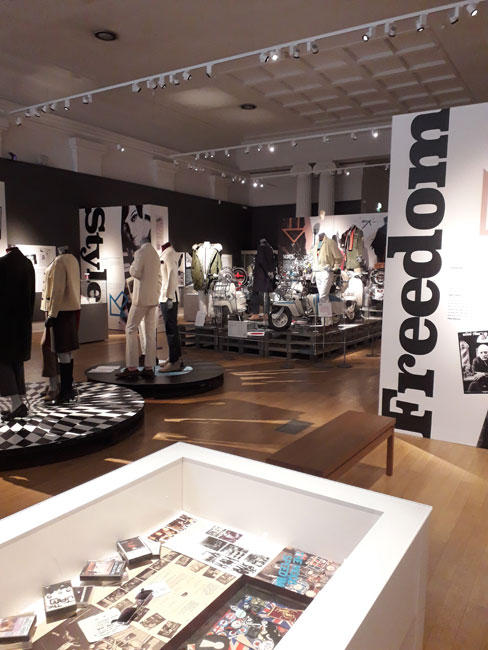 8. Mods: Shaping a Generation book and exhibition in Leicester
Unfortunately, this one has finished. But you can find out about the exhibition and the book, which is still available.
Mods: Shaping a Generation told the story of the 1960s mod scene in Leicester and Nottingham and how they were connected via exclusive first-hand eye witness accounts, archive material and unpublished images. The book is the companion to it and is worth picking up if the subject matter appeals.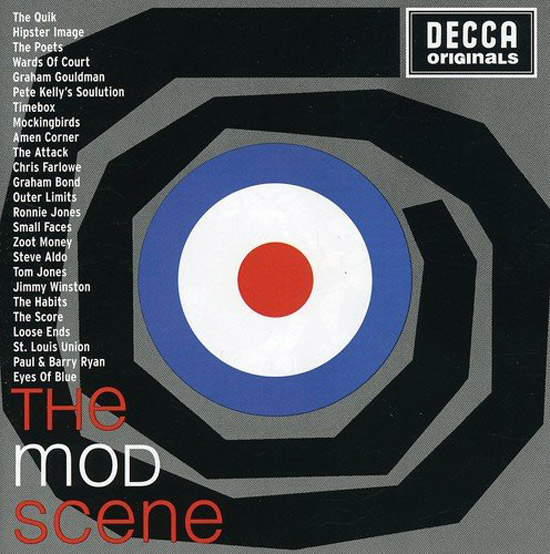 7. 20 of the best budget mod compilations
There are so many of these available, so I thought it best to pull together the top 20.
Don't let the price tags put you off. They might have been compiled with a budget selling price in mind, but many of these albums have some superb tunes on them and are worth picking up if you still use CDs or need something for the car. Out of the 20, something will almost certainly catch your eye and your ear.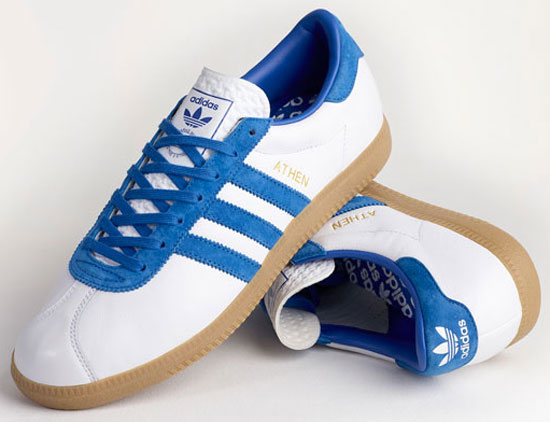 6. 10 of the best 1960s-style trainers
Those Spanish trainers I mentioned earlier make a second appearance, this time in a rundown of 1960s sports shoes.
I did something along these lines as a throwaway article years ago and bizarrely it became one of the most popular pieces on the site. So I decided to rewrite it from scratch and expand it. This is the end result.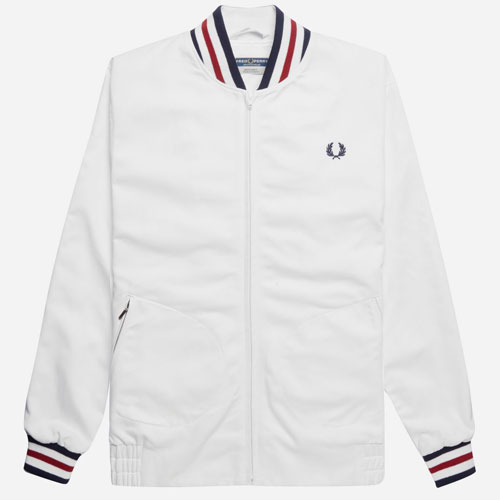 5. How to do mod on the cheap – without buying cheap brands
Another old favourite, again updated this year.
It needs to be too as the market for cheap clothing moves fast. Sellers come and go quickly so I need to be on top of it. There are bargains to be had if you know where to look and hopefully, this piece gives you a few pointers.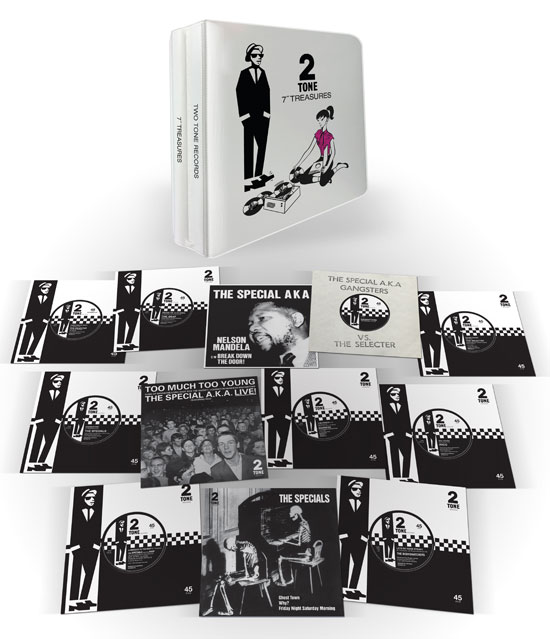 4. 2 Tone 7-inch Treasures vinyl box set
I suspect this one might have made it onto a few Christmas lists.
Produced in association with Jerry Dammers, the 2 Tone 7-inch Treasures vinyl box set is a 'chronological compendium' bringing together 12 vital singles and their respective b-sides. All in a 1960s-style carry case and with all tracks re-cut from the original masters.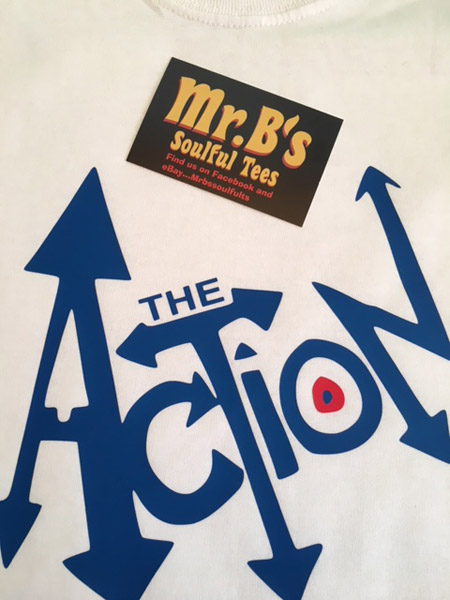 3. Mod and 60s t-shirts from Mr. B's Soulful Tees
The summer was pretty warm, which was good news for Mr. B's Soulful Tees.
This is a label producing classic mod and sixties t-shirts and sweatshirts, with a strong mod influence across the entire range. Ok, it might not be something you are thinking about right now, but when the temperatures rise they are just the thing. Lots of designs available here you would struggle to find elsewhere.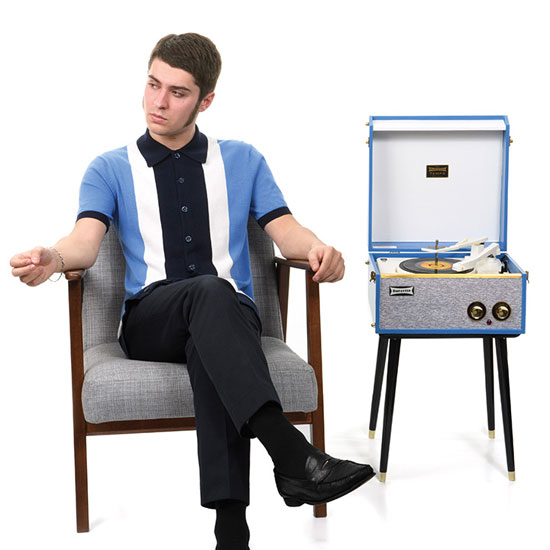 2. Top 20 mod labels for the 21st century
This one existed in a much-reduced form for years (five labels, two of which no longer existed). In 2019 I rewrote it from scratch.
It's a good time for mod labels too. Once it was all about the obvious big names, but the internet has given smaller labels the chance to sell to the world. I picked out a mix of the two – the established and the young guns.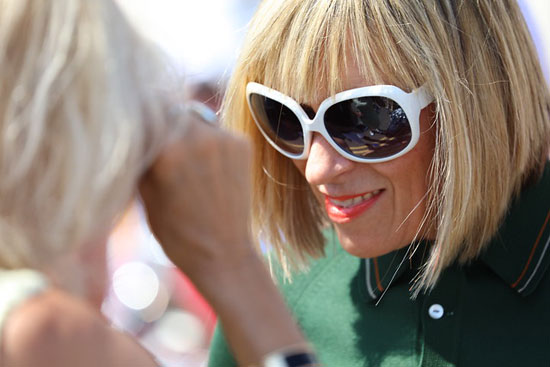 1. Brighton Mod Weekender 2019 photographs by Chris Wild
Of course, this is number one in The Year In Mod: 20 most popular posts of 2019. Isn't it always?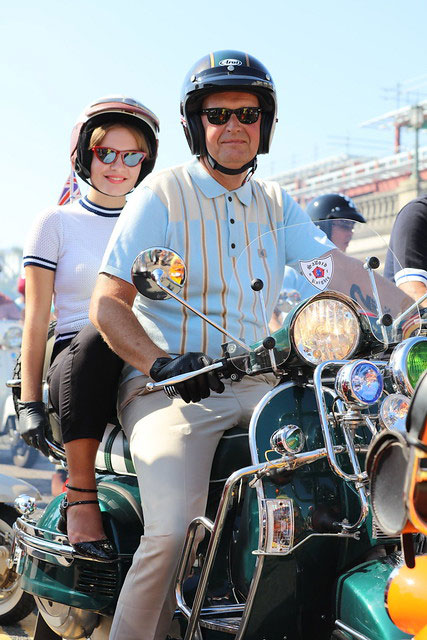 Well, not this page, but there Brighton Mod Weekender photos in general. Every year, I am blessed with the photography of Chris Wild, who takes to the streets of Brighton to capture the atmosphere, the people and the scooters at the daytime events. He does a great job, which is why these photos are always the most popular content of the year.
That's it. The Year In Mod: 20 most popular posts of 2019 done and dusted. Huge thanks for dropping by. The 20th anniversary of Modculture is this year and all being well, the site will move on rather than moving out. But it really does depend on me finding a way of making the site work both for myself and you.
Love Modculture? If you enjoy what you read or have benefitted from it and want to
help with the ever-increasing costs of the site and newsletter
, you can always
buy me a coffee at Ko-Fi
. Every penny is helpful and appreciated.