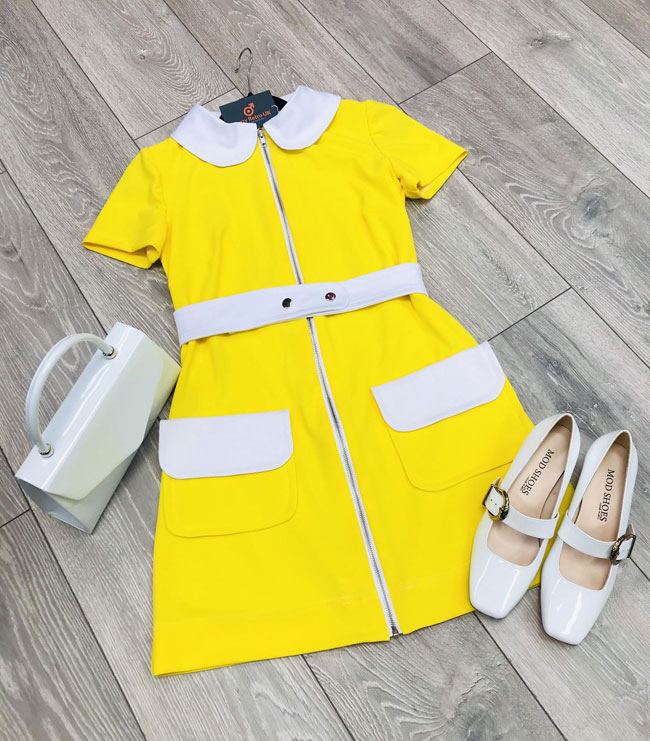 Note that I independently write and research everything in this article. But it may contain affiliate links.
A little later than planned, but here is The Year In Mod, also known as the 50 most popular posts of 2021.
Delayed due to illness on my part (all fine now thankfully) but a little later than I usually post this up. But still a good overview of what\s popular in Mod regardless of the date.
Like 2020, this was still something of a mixed year. A year that Mod clubs and events were still slightly restricted and a year when we still spent more time indoors than we would like to. Hopefully, that will change from this year onwards.
And despite that, Mod has been a lively affair in 2021 in terms of clothes, music and more. Meeting up might be down, but interest in all things Mod certainly isn't.
For me personally, it has been something of a balancing act keeping the site going. Modculture is still very much a personal and spare time project, so updating depends on the amount of spare time, which hasn't been as plentiful this year. Fingers crossed that changes this year.
But I have still managed to put up plenty of new content as well as updating some of the 'evergreen' longer features. Life doesn't stand still and rundown in particular constantly need reworking. So the to 50 is a mix of these updated features as well as new pieces and articles too.
Features for this year are already in progress, but if you have any ideas, photos for the galleries or think you might be an interesting person to interview, then do please get in touch. Always good to hear from you. Oh, and if you have the urge to support the site and help pay for the ongoing running costs, you can always Buy me A Coffee here.
Anyway, here's the rundown of the last 12 months in reverse order. Enjoy!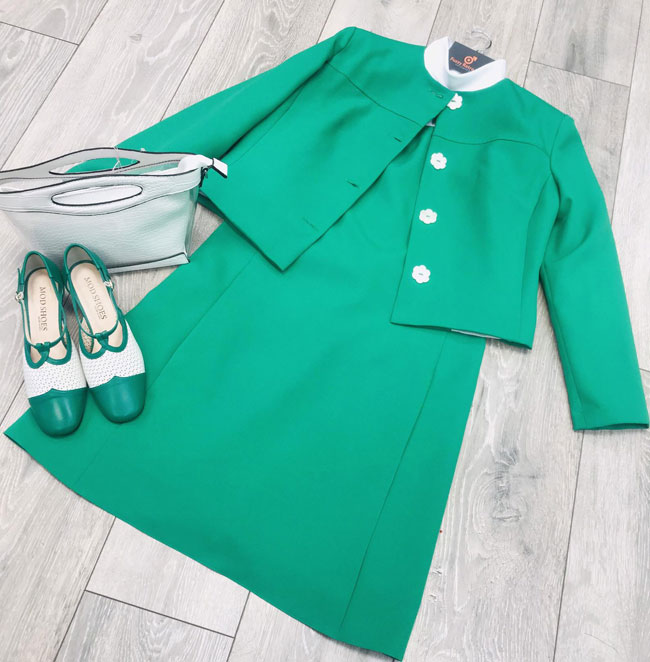 50. Fuzzy Retro handmade 1960s clothing range

There's a definite growth in Mod-friendly women's fashion. In fact, I have a round-up of Mod and 1960s dressmakers here. I should update it because this one isn't in it.
But it is worth a loom. A new discovery from last year, Fuzzy Retro hand makes trouser suits, cardigans, waistcoats, skirts and 1960s-inspired bags and handbags too. All made to your requirements and without breaking the bank. Worth a browse.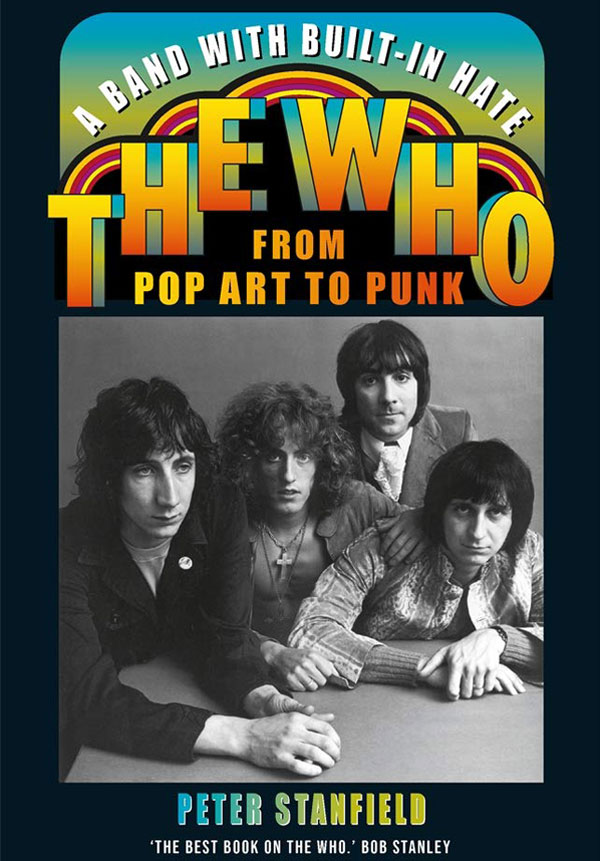 49. A Band with Built-In Hate: The Who from Pop Art to Punk
A book on The Who. Yes, another one.
But this is a good one. In fact, it was described by writer and musician Bob Stanley as 'the best book on The Who'. So if you haven't read one, it is a good starting point. But cheaper right now too.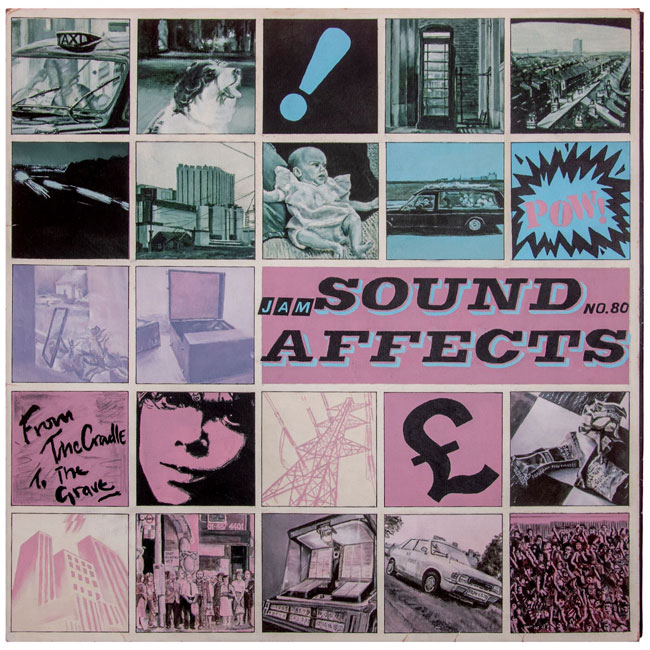 48. One-off Mod album artworks by Mark Wade Art
Mark Wade is a very talented guy and there's much more to his artwork than first meets the eye.
Mark produces hand-painted, realistic and enlarged 3-dimensional replicas of album covers, capturing every little detail, right down to the scuffed and creased corners of a well-loved album cover. Each one is unique, although you can also buy limited edition prints. If you have a favourite LP, see if it's there.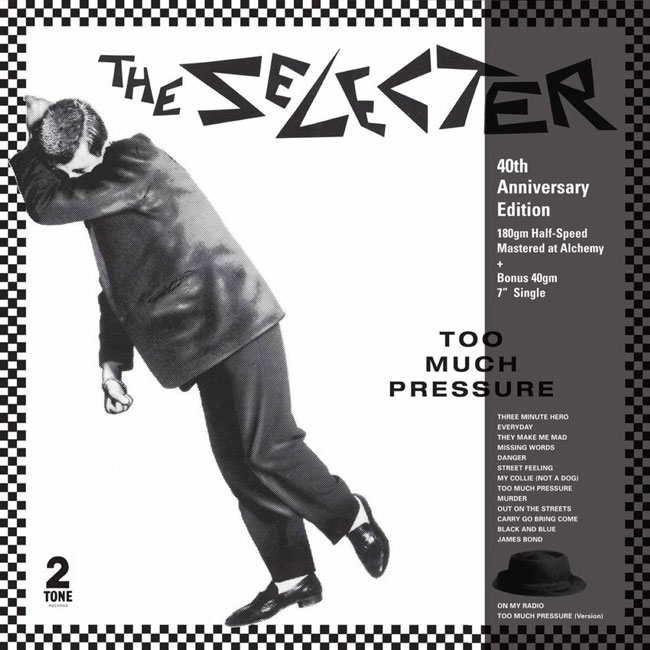 47. The Selecter – Too Much Pressure 40th-anniversary vinyl
A classic of an era returned on vinyl.
A 40th-anniversary of a much-loved LP, this new version was a half-speed cut/remaster of the Too Much Pressure release and included a bonus 7-inch of the 'On My Radio' single. The vinyl sleeve was also a 3mm spined sleeve with printed inner and the album was offered in both original black vinyl and limited clear vinyl. I suspect both are still around.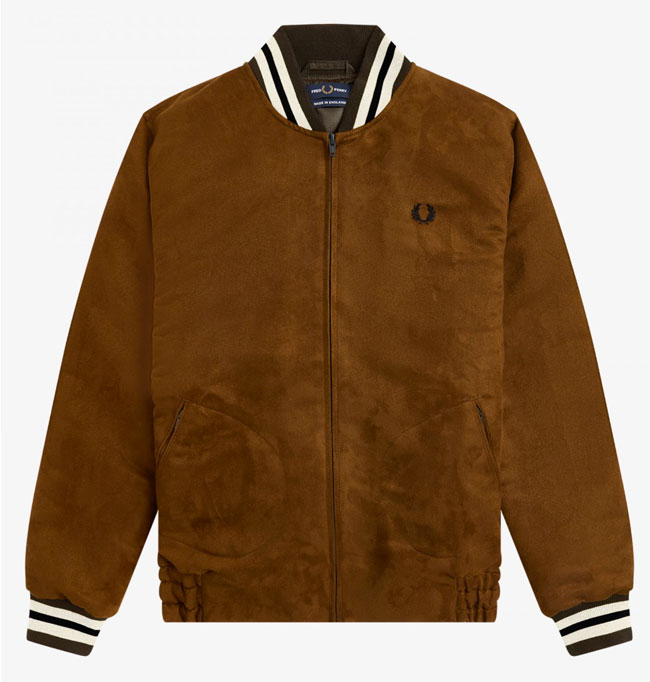 46. Fred Perry suedette tennis bomber jacket
Judging by the rundown, this jacket in its many forms is very popular. Although this is one of the pricier incarnations.
It's still the timeless Fred Perry bomber jacket, a piece that moved from the tennis courts to the streets over the decades. But the suede finish is new and pushes £300 if you want one. Much cheaper versions are around too.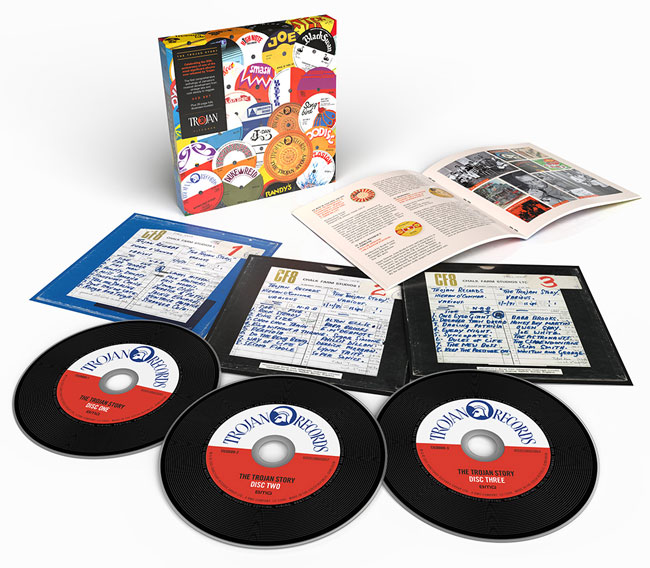 45. The Trojan Story vinyl and CD collection
A reissue and a thing of beauty. The Trojan Story vinyl and CD collection.
The Trojan Story album was released back in 1971 and was the first comprehensive anthology of Jamaican music, offering a mix of (now) classic ska, rock steady and reggae. The album was a three-disc set and a big seller back in the day. 50 years on the set was 'revisited' and as a result, 'improving what was already an almost perfect collection'. You can pick it up as a vinyl book pack or a CD book pack.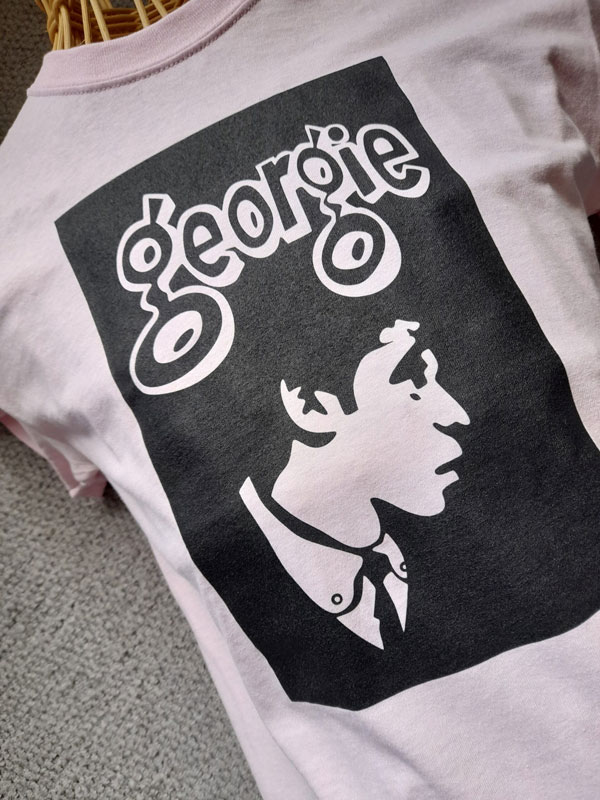 44. Georgie Fame t-shirt by Gama Clothing
Not really t-shirt weather now, but this Georgie Fame t-shirt by Gama Clothing proved popular a few months back.
It is what it is, a t-shirt featuring the great man and a design that has the look of the old Ricky Tick poster artwork. If you are a fan you might want one ahead of summer.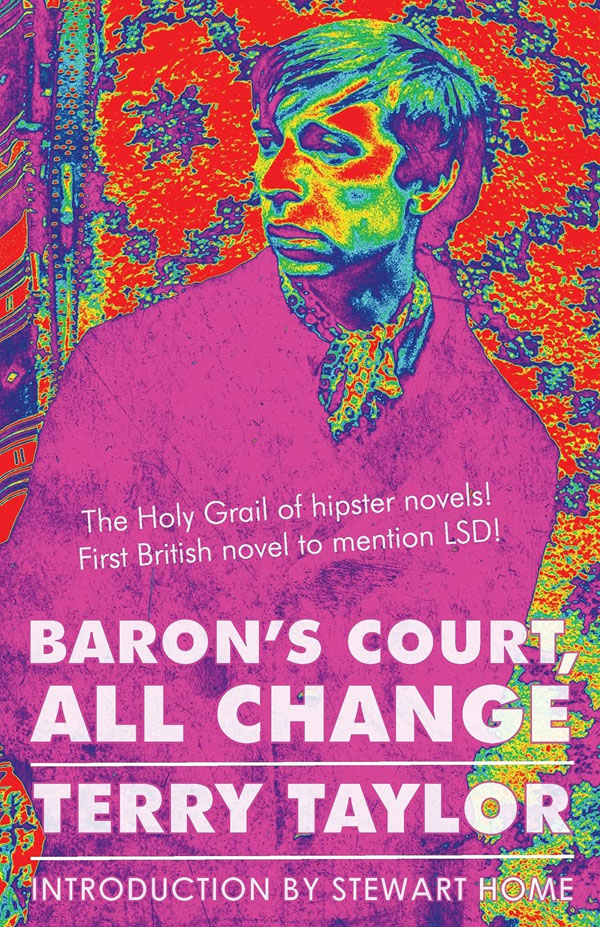 43. Baron's Court, All Change by Terry Taylor reissued
This was something of a 'holy grail' book for many years, with even the reissue selling for big money. Thankfully, that changed at the end of last year.
This is a new version of that 'definitive' reissue with a cover that certainly split the audience. Regardless of that, this is one of the earliest examples of Mod fiction, written by the man who inspired Absolute Beginners. A London of sharp suits and jazz clubs, but also not afraid to deal with the underside of city life.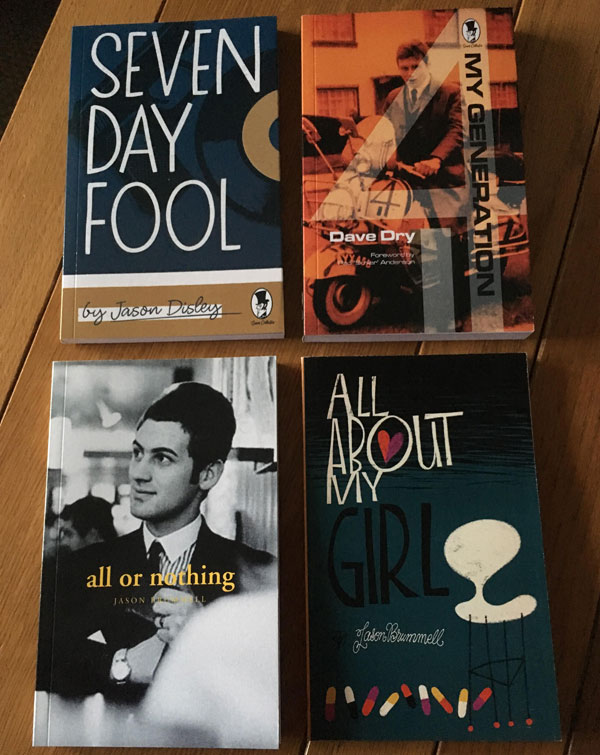 42. An interview with Mod author Jason Brummell
Talking of the printed word, here's an interview with a man who has done more for the world of Mod-related books than anyone else.
The writer of some wonderful fiction, the man behind the Suave Collective label and the man behind the Our Favourite Shelf Facebook group. The interview with Jason is well worth a read.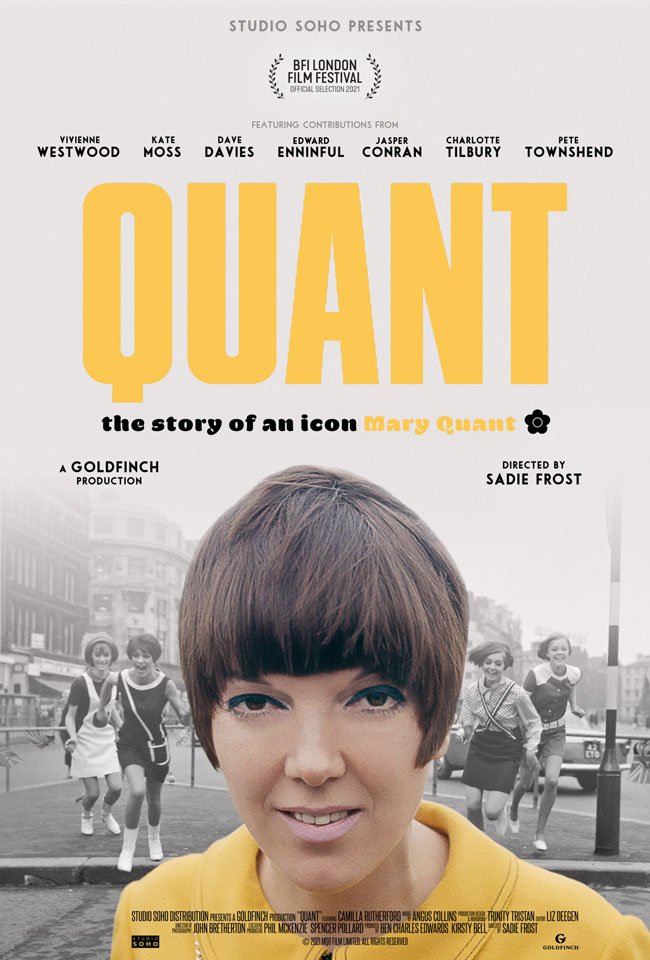 41. Quant documentary movie lands in 2022
Something for this year, although some people did see previews in 2021.
The documentary focuses on Mary Quant's pioneering design work in the 1960s and into the 1970s, leading the charge away from convention and conservatism with ground-breaking designs such as the miniskirt and hot pants, as well as the creative partnership with the hairstylist, Vidal Sassoon. Archive footage as well as original interviews with Quant's contemporaries, family, and modern-day fashion and style leaders. Dramatised scenes too, with Camilla Rutherford taking on the role of Mary Quant. Look out for it soon.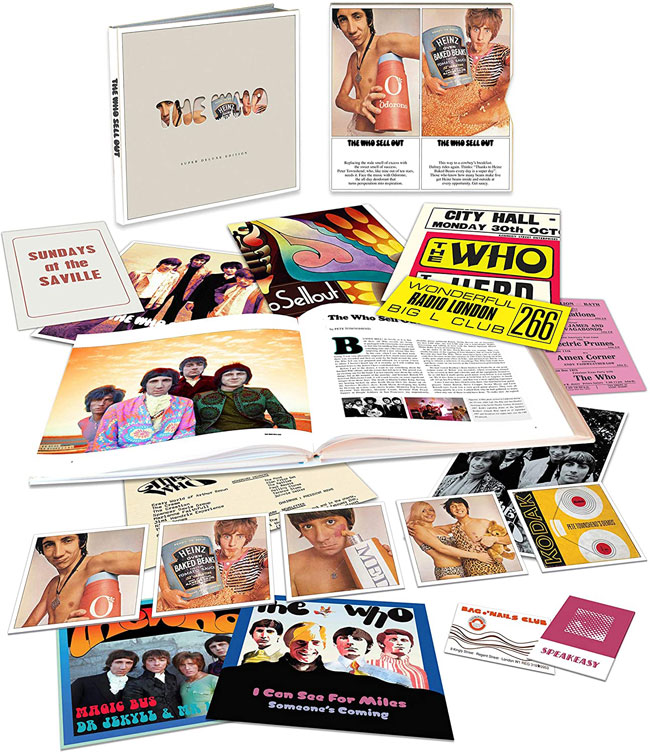 40. The Who Sell Out – Super Deluxe Edition Box Set
Another release by The Who. This time a deluxe take on one of their finest albums.
This set had 112 tracks amazingly, as well as an 80-page, hard-back full-colour book plus posters and inserts. Pretty special, if a little on the pricey side.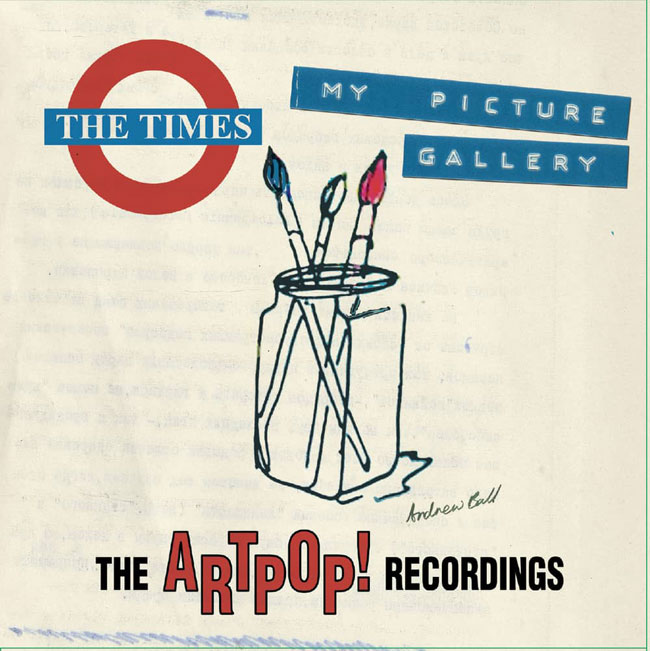 39. The Times – My Picture Gallery 6CD box set
Another box set but from a later era.
A collection of six CDs that pretty much cover the complete recordings released between 1981 and 1986 by Edward Ball's much-loved Mod band The Times. That's 126 songs in total. Great value – as long as you are a fan.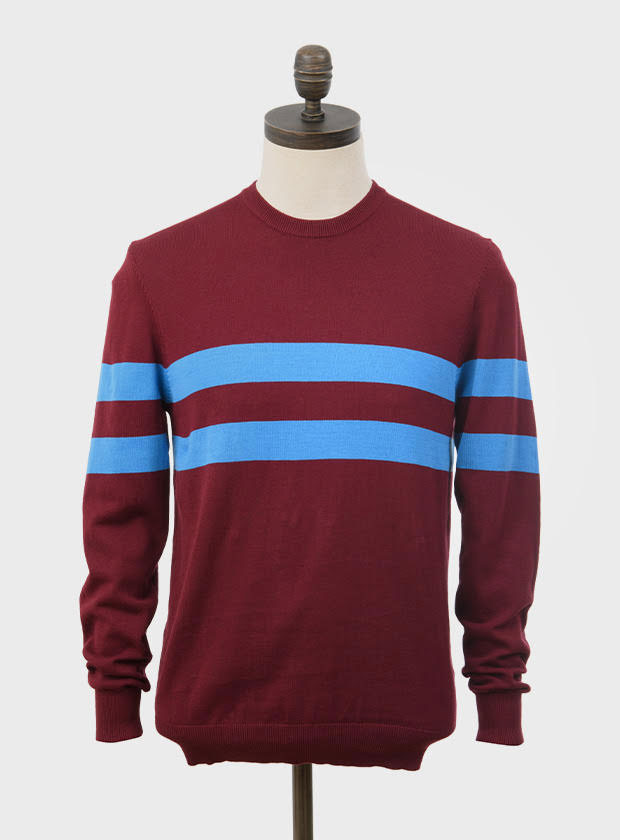 38. Scene 1960s-style crew neck sweaters by Art Gallery Clothing
I did float the idea of doing a 'Mod football shirts' article last year which sadly, has still not been finished. But you get the idea of what I mean by looking at these designs.
Always a popular label, this striped top, not dissimilar to a certain team's away shirt from decades gone by, proved very popular. If you don't like this colour combo, there are plenty more to choose from.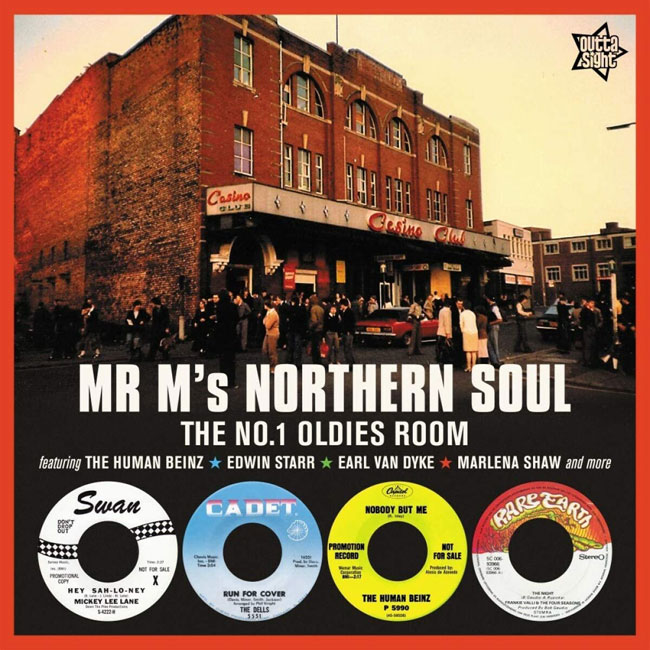 37. Mr M's Northern Soul vinyl compilation (Outta Sight)
Surprised this one was so popular. Maybe people just love northern soul vinyl.
From the Outta Sight label (no connection to the club night I used to run), this is a compilation based around the 'oldies room' at the Wigan Casino, which was a club within a club playing classic northern grooves. Still available if you want a copy.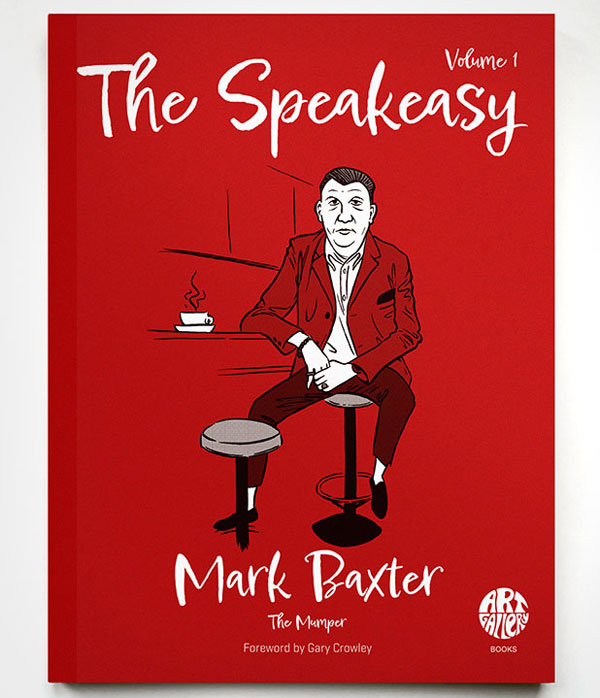 36. The Speakeasy book volume 1 by Mark Baxter
You might recall this from just before Christmas. Lovely thing it is too.
A limited-edition between writer Mark Baxter and Art Gallery Clothing, this is a collection of the small features he has written for the label's blog, supplemented by some equally stylish illustrations. A great read.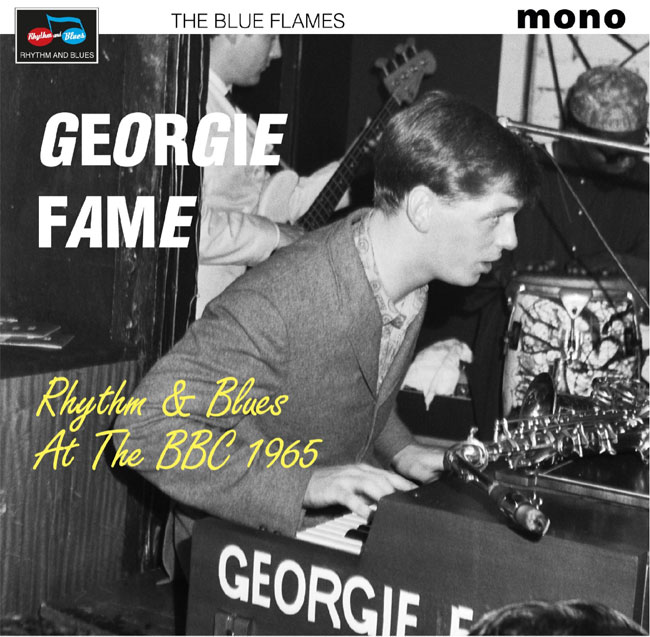 35. George Fame – Rhythm & Blues At The BBC 1965
More Fame. This time a release from those wonderful folk at Rhythm and Blues Records.
Two releases in fact. A mote extensive CD of Fame's early work at the BBC or a curated collection for the vinyl lover. The music on both, as you would expect, is top-notch.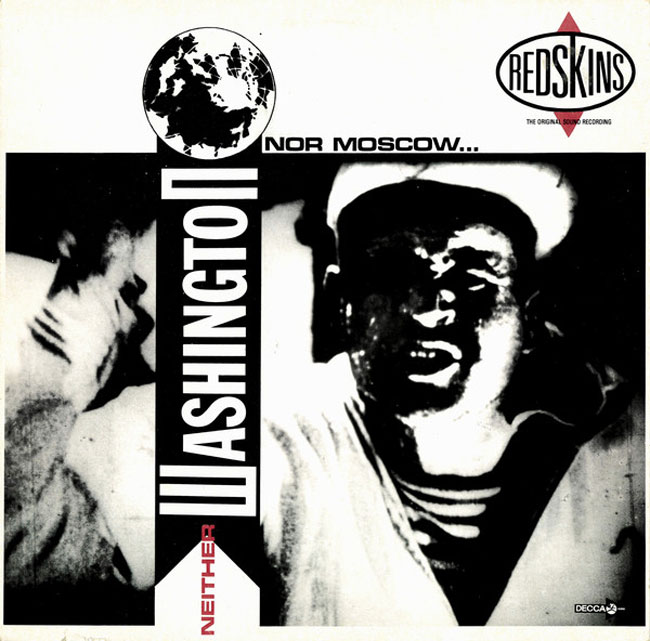 34. Whatever happened to The Redskins?
I've got back into writing more features of late, with this being one of them.
They were only around for a few years, made one much-loved album and left a lasting legacy. But what happened to The Redskins and why did it all end?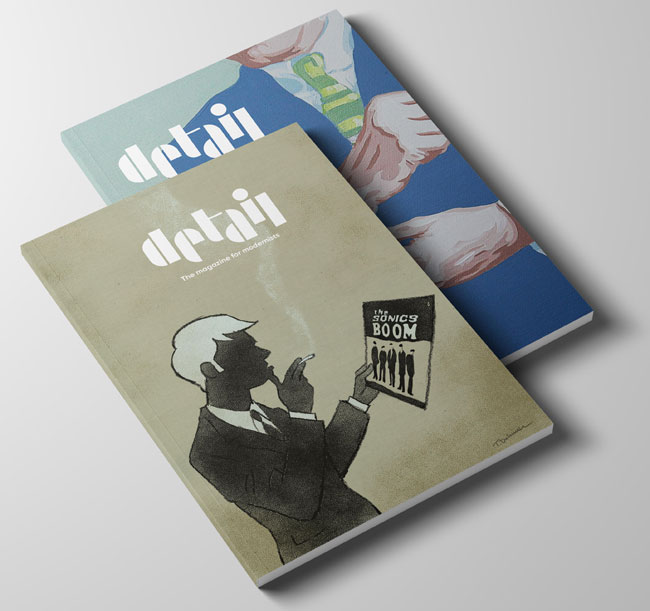 33. Interview: Claire Mahoney talks Detail magazine
One of the breakout stars of the last couple of years has been Detail Magazine. So I talked to Claire, the editor of the magazine, to find out more.
It's worth a read too. Not an easy job putting out a magazine in this day and age, but Detail has done well and that's down to hard work and setting the bar high in terms of quality. If you want to know more, read this.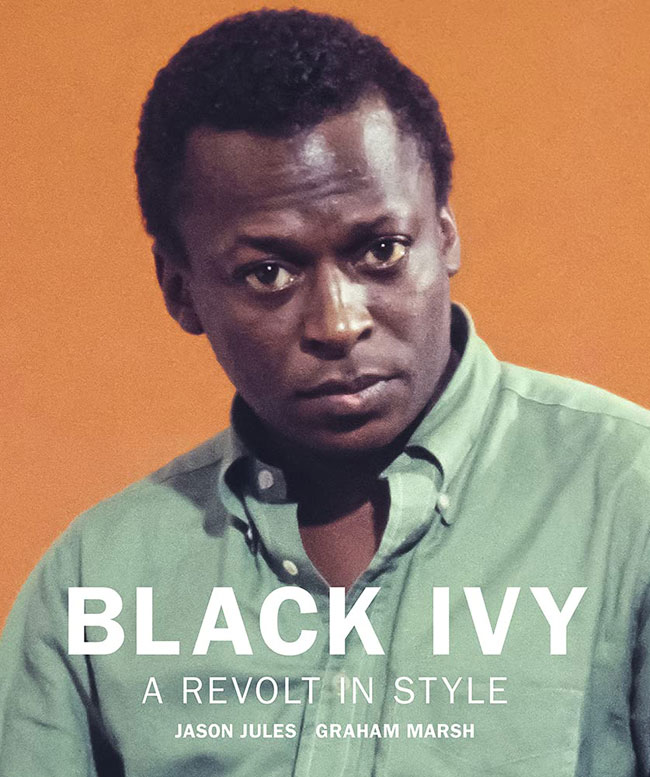 32. Black Ivy by Jason Jules and Graham Marsh
I got this for Christmas and I suspect a few of you did too.
It's a wonderful thing, as you would expect of anything with the name 'Graham Marsh' attached to it. A lovely 224-page book that charts a period in American history when black men across the country adopted the clothing of what was seen as a privileged elite and made it their own. Influencing a whole new generation as a result.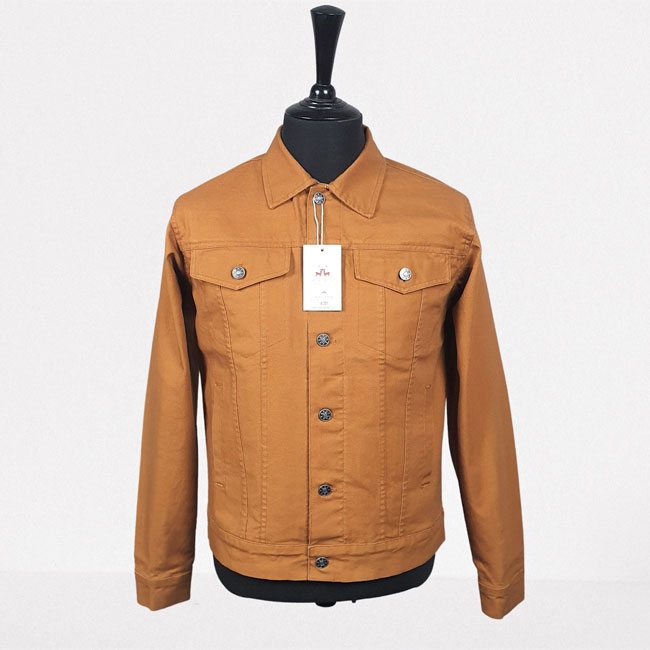 31. Vintage-style trucker jackets by Real Hoxton
Real Hoxton continues to produce an ever-increasing number of Mod staples for reasonable money. This is one of the latest additions.
It is what it is, a take on the classic trucker jacket in canvas, with a nice fit and a slightly more pointed collar than you would see on the high street. And without breaking the bank.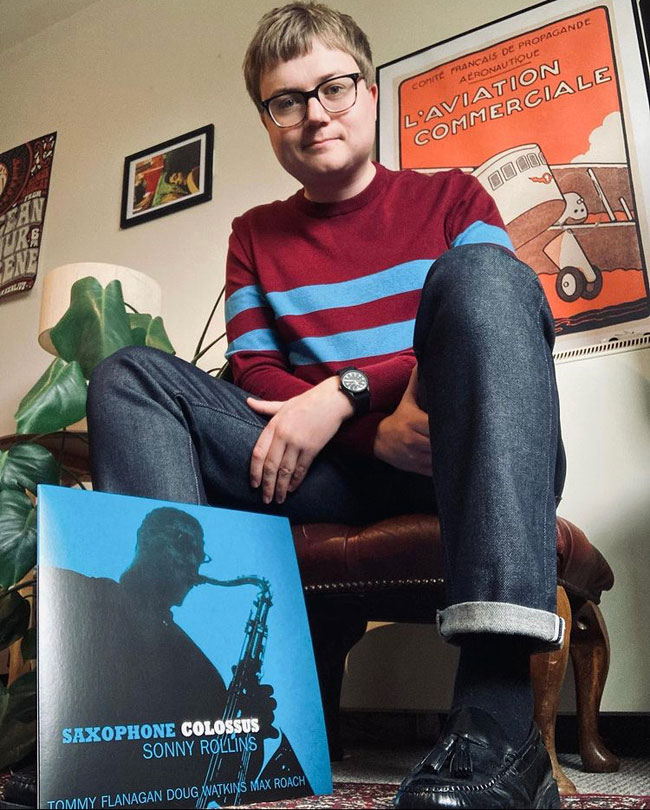 30. Go Go Power! An interview with Tom Hoy
Just before Christmas, I interviewed Tom Hoy and it proved quite popular.
You might well know Tom from his monthly Go Go Power! Mod radio show or his social media presence. Either way, he's a knowledgeable guy with a passion for all things Mod. If you want to dig deeper, this is the place to do it.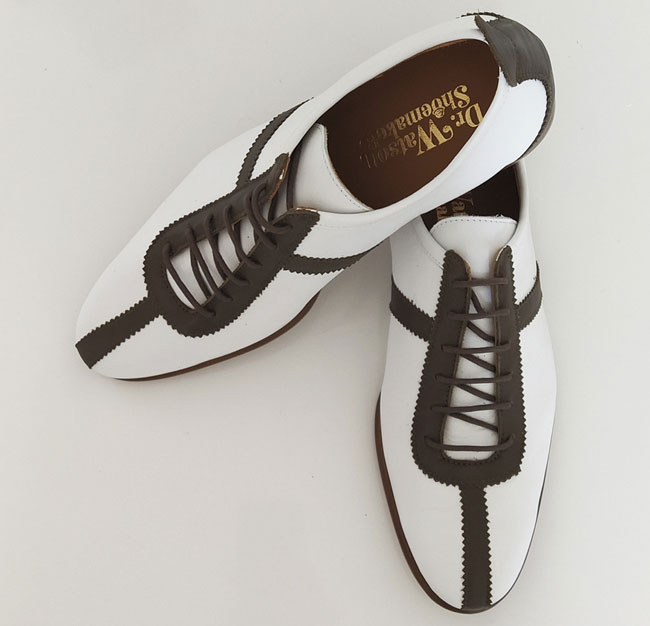 29. 1960s-style Retro footwear by Dr Watson Shoemaker
I think Dr Watson Shoemaker has been in the last couple of rundowns. But that's because he keeps creating new shoe designs.
This one caught the eye of a good number of you. Departing from the more formal look of his footwear, this one goes for a more casual style. Not quite a training shoe, but shifting nearer to that without taking away all the formality and quality.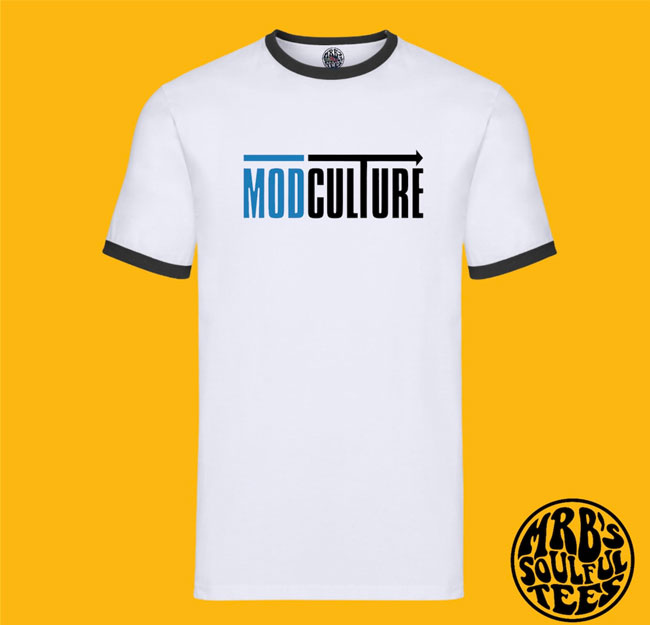 28. Limited edition charity Modculture t-shirt
Last year I decided to produce a Modculture t-shirt to help out a local family who needed finds to adapt their home for their disabled son.
It was a limited edition and sold out quickly, raising much-needed funds. Thank to all who bought and hopefully, I can do another charity project this year.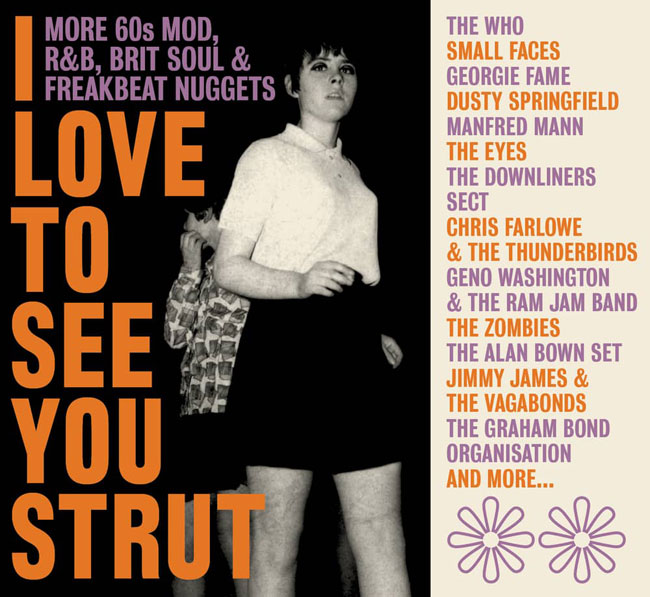 27. I Love To See You Strut Mod box set
Cherry Red produces some amazing, Mod-related collections and this is up there with the best of them.
This was a three-disc set that celebrates 'Mod-friendly 1960's beat music' with disc one focussing on club-based sounds, disc two on 'Mod legends' and disc three's 'groovier, more heavy and psychedelic' acts. So beat-based Mod sounds across the spectrum. If that sounds good, go get one.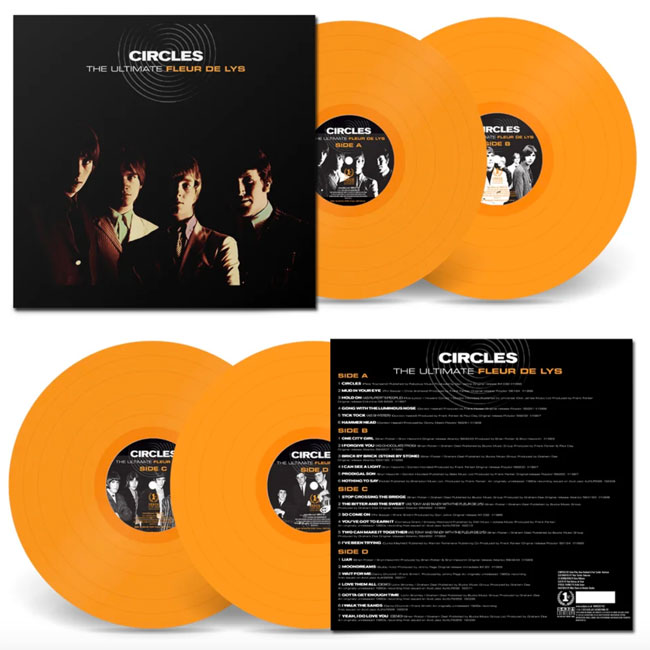 26. Circles: The Ultimate Fleur De Lys on vinyl and CD
More '60s beat, but this time focusing solely on Fleur De Lys.
Acid Jazz is now looking after the band's catalogue and this is pretty much the ultimate collection of the band's work, covering the output of Immediate, Polydor and Atlantic, Note that it has been produced with the full co-operation of the group's Keith Guster, allowing for the use of previously unseen photos and illustrations.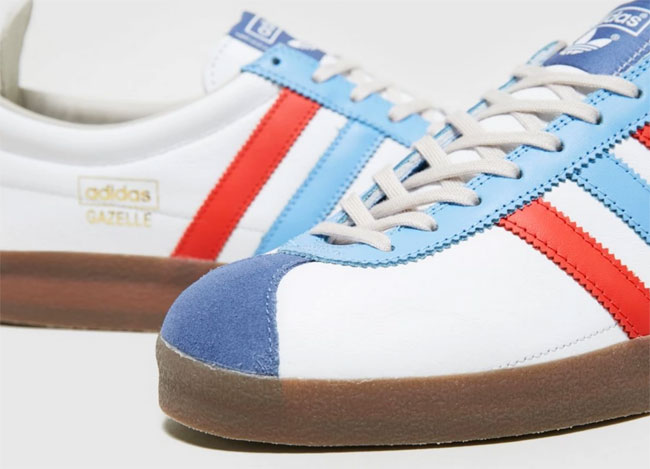 25. Adidas Gazelle trainers bowling shoe edition lands
Plenty of classic Adidas in the rundown because a lot of people love the label and its vintage footwear. But this one is slightly different.
Back in June, an Adidas Gazelle reissue with a shape that's based on a vintage silhouette came with a colour scheme reminiscent of a bowling shoe. It was a 'love or hate' design, but enough of you loved it to push it this high up the list.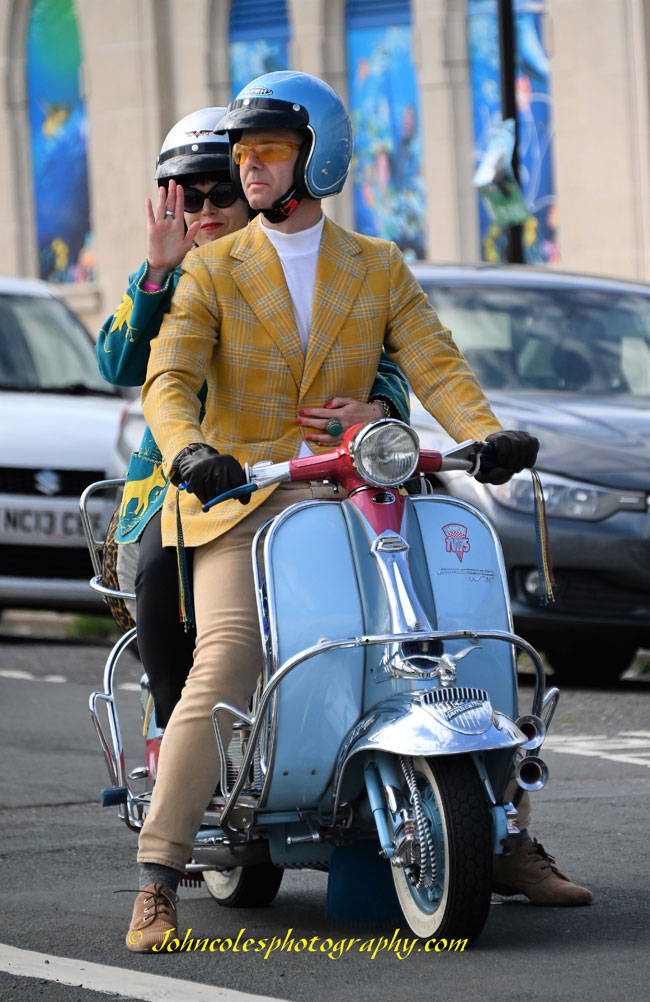 24. Brighton scootering photos 2021 by John Coles
Brighton is always a big event and in the last couple of years, I have been lucky enough to feature the imagery of John Coles from the long weekend.
John is a very talented photographer in his own right, which is borne out in these street photographs from the bank holiday weekend back in August. If you love your scooters, have a browse.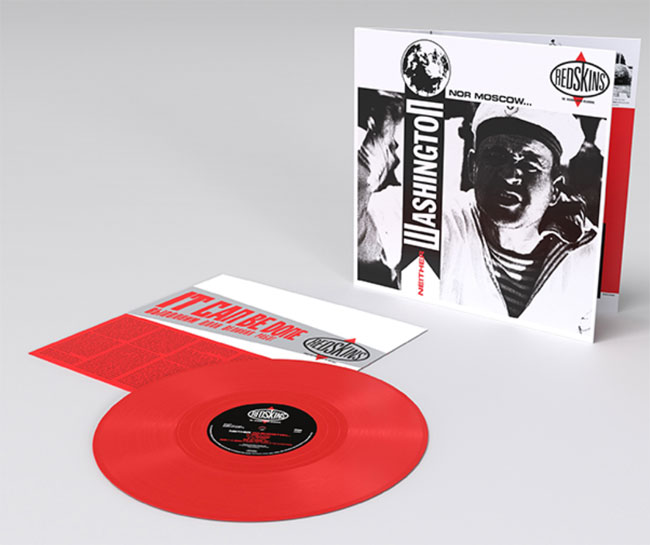 23. The Redskins – Neither Washington Nor Moscow vinyl and CD reissue
A second mention of The Redskins and a reissue that prompted me to write that earlier article.
The band produced one studio album in their time and it was a good one too. it has been around before on CD, but this year it returned on vinyl for the first time since the 1980s and as a CD box set packed with extras. Popular, of course.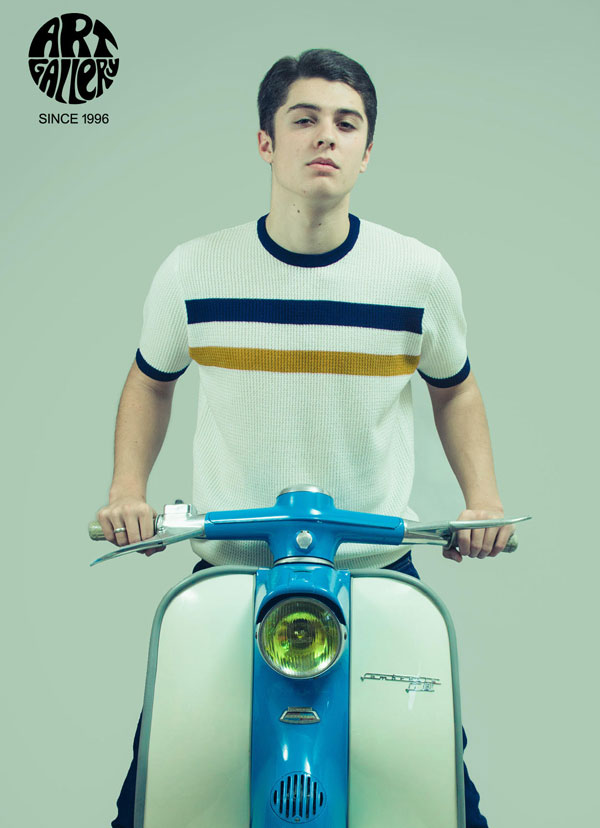 22. 1960s-style Goldhawk waffle knit by Art Gallery Clothing
A second appearance by the prolific Art Gallery Clothing.
The reissue of the Goldhawk in a variety of colours went down well in the summer, when that waffle knit comes into its own for keeping cool.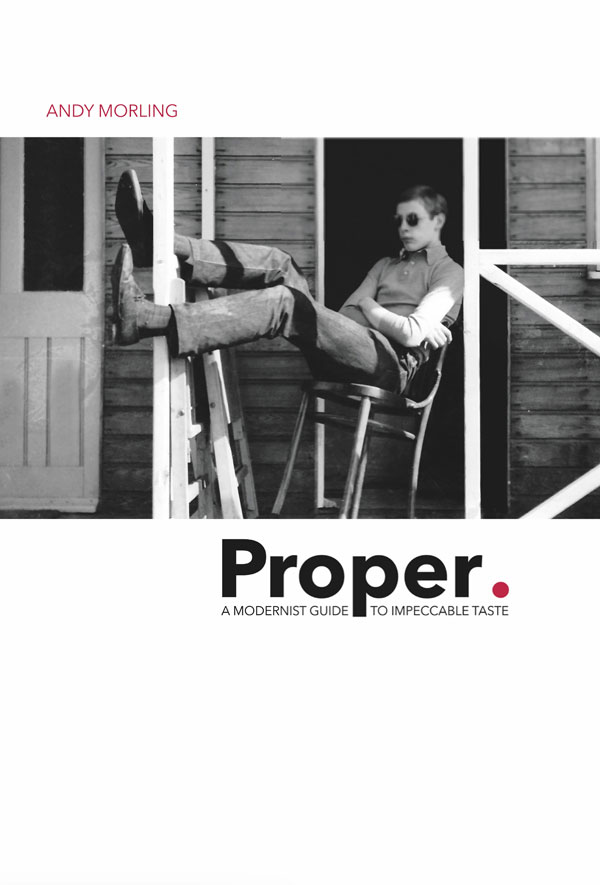 21. Proper – A Modernist Guide to Impeccable Taste
This is actually a book I've never got round to picking up. But I know a few of you have.
From the author of Mod Ghosts, this book doesn't showcase music, clothing or cinema loved by Mods, Instead, it applies the movement's 'central values' and 'heightened discernment' to the appreciation of all things. Some associated with Mods, other things not so much. Interesting concept.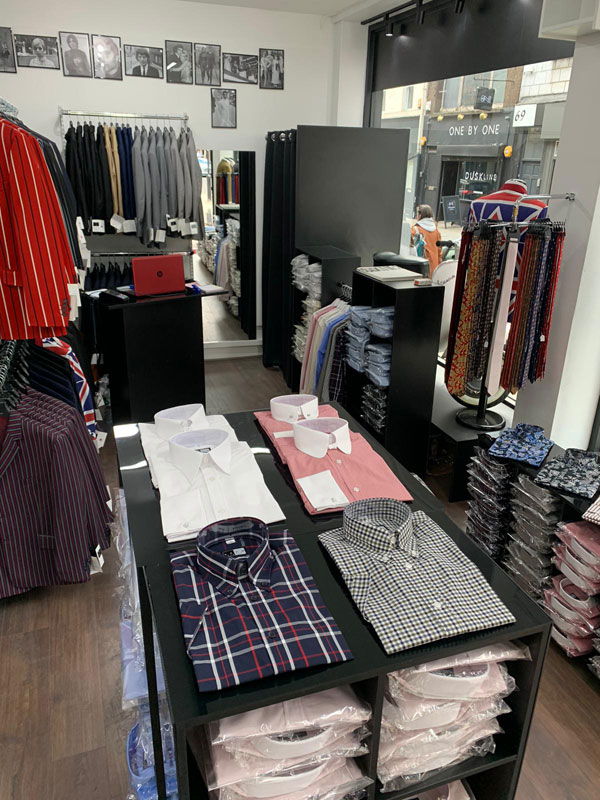 20. Adam Of London flagship store opens in Soho
Big fan of Adam Of London and this year has been a big year for the retailer.
A new show to showcase their designs, one in the heart of Soho. The clothes are worth checking out too. Mod-friendly formal wear that is hard to find elsewhere.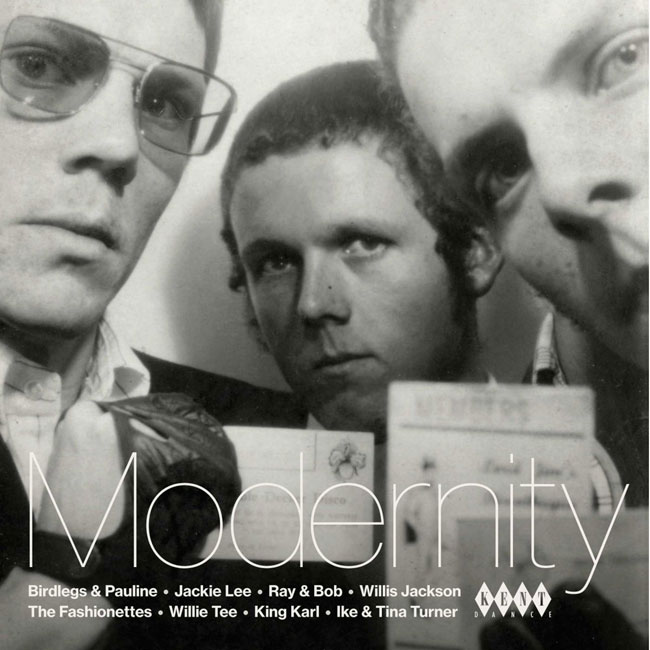 19. Modernity – Various Artists (Kent label)
I mentioned Cherry Red and its compilations already. Another label to watch is Ace Records and specifically its Kent imprint.
Compilers Ady Croasdell and Dean Rudland are now up to the third CD collection focusing on R&B and club soul that original 1960s Mods could have been danced to if they's had the chance. Of course, it's a winner.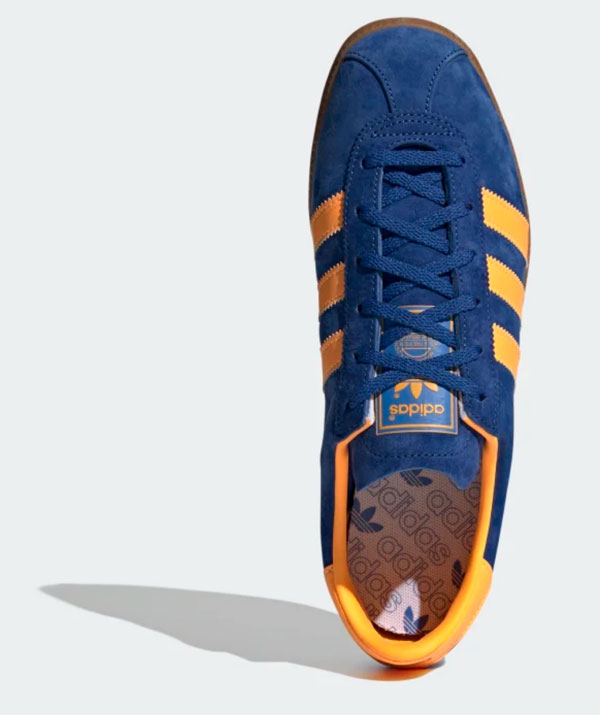 18. Adidas Wien City Series trainers return
Another Adidas reissue and one that sold out pretty quickly.
So you'll probably be looking at eBay if you want a pair. Shame really as it is an eye-catching shoe.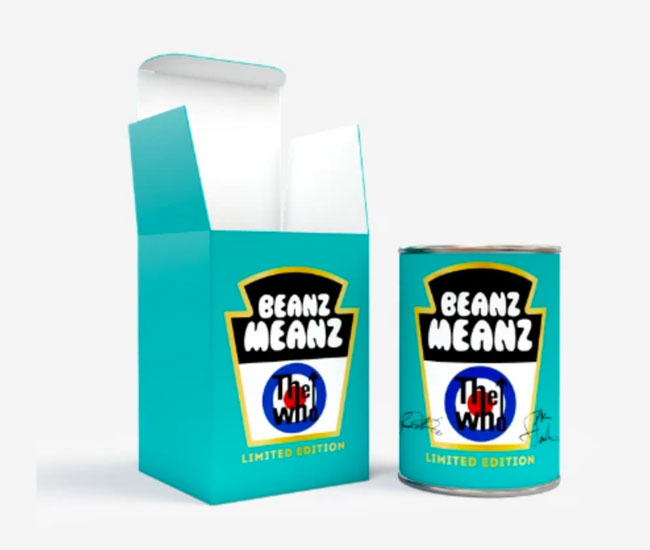 17. Limited edition Beanz Meanz The Who cans
Got one of these? I hope so as they aren't around any longer.
Tied in with the reissue of The Who Sell Out I mentioned earlier (which featured the classic Baked Beans on the cover), this was a limited edition that also raised funds for Magic Breakfast and the Teenage Cancer Trust. Just a shame there were so few signed ones.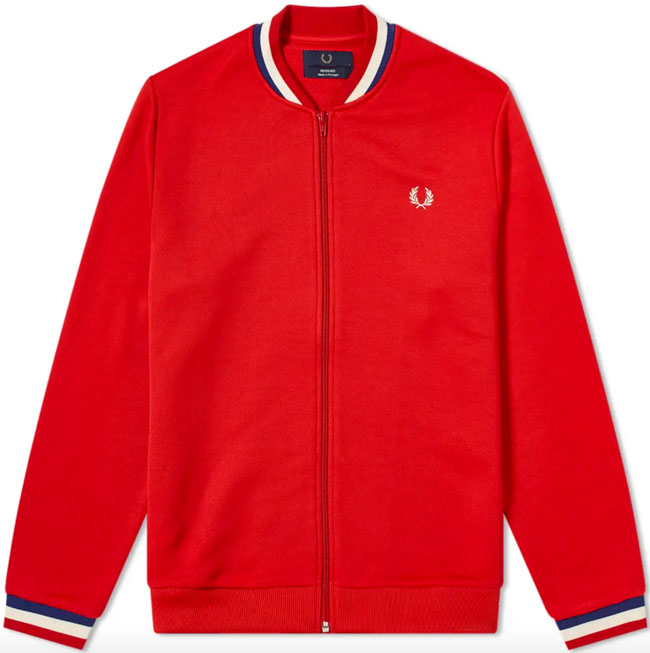 16. Fred Perry Reissues matchday bomber jacket
Not quite another tennis bomber jacket, but not far off.
This was actually more a sweatshirt, but one inspired by the classic tennis jacket. Of course, you had to love red to really buy into it (that was the only colour) but it was a popular option over summer.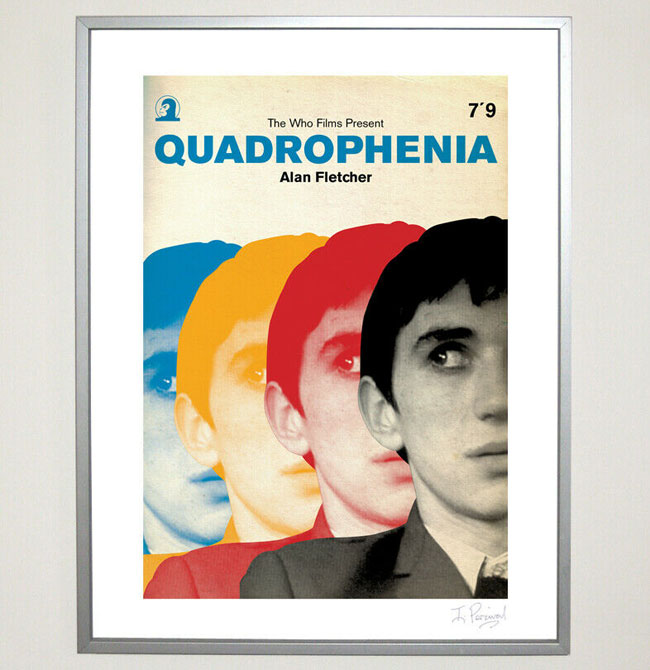 15. Limited edition Quadrophenia print by Piper Gates Design
Every now and again, the artist behind this image reissues it in small numbers. That happened twice last year. And both runs sold out in a matter of hours.
This is a much-loved artwork, described as a' re-imagining of the out of print Alan Fletcher book tie-in', with the original cartoon cover replaced with one inspired by Bruce Robertson's cover of Scootering by Jon Stevens, throwing in a bit of pop art and the four personalities of Jimmy. Sit tight, it might reappear this year.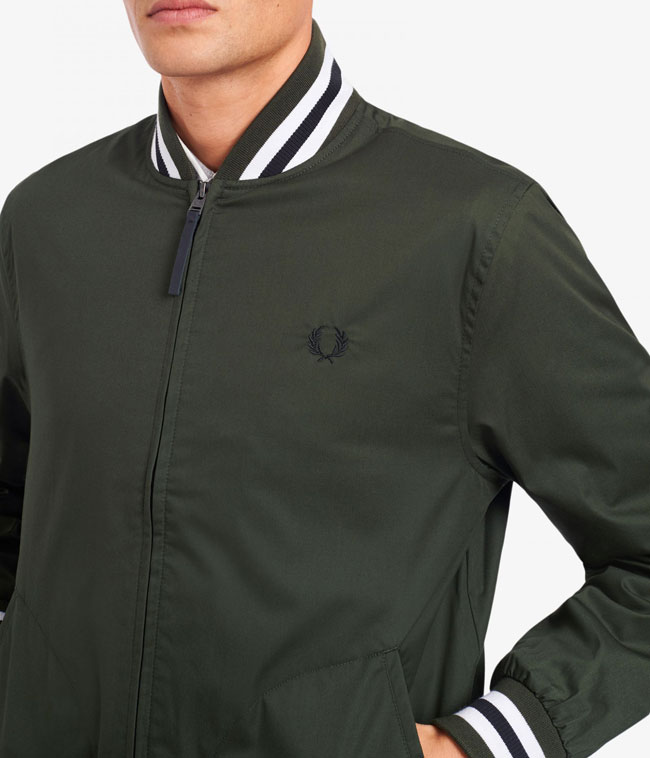 14. Affordable Fred Perry tennis bomber jacket lands
Oh, look! It's that jacket again!
Fred Perry launched a more affordable take on it last year. Different colours of course, but also a key difference in the construction here, which is now a sports-style cotton and polyester blend, as opposed to a cotton twill. That's where the saving is.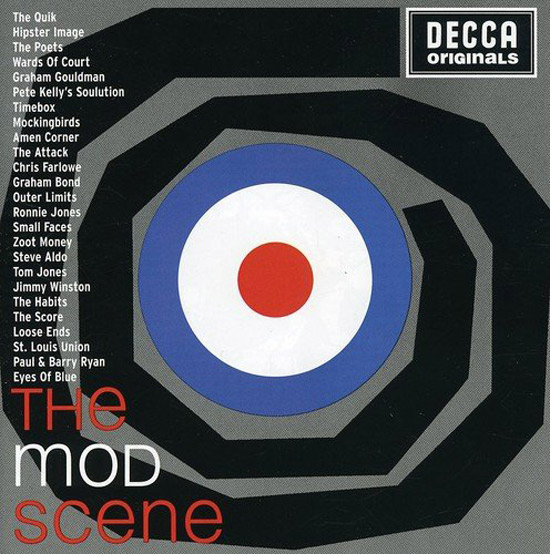 13. 30 of the best budget Mod compilations
I write this article a few years back. But last year I updated and expanded it.
The CD used to be a pricey format, but that's not the case today. The CD is the budget format of choice and there are so many Mod compilations out there taking full advantage. I've pulled together 30 but could probably have gone much further.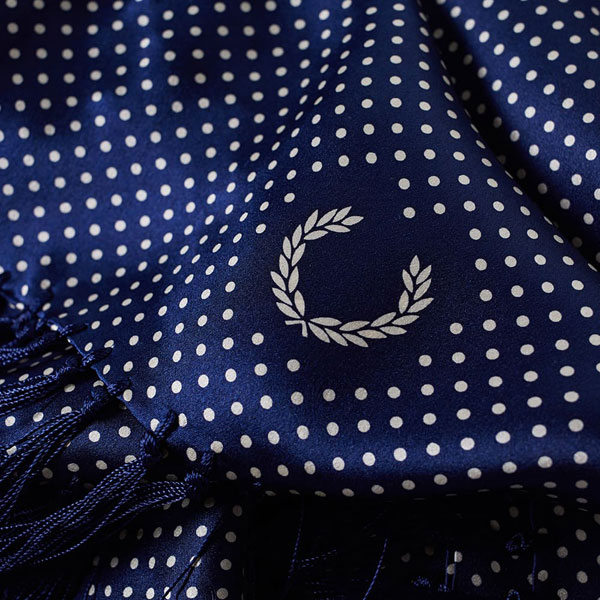 12. Tootal Alternatives: Five 1960s-style mod scarves
Another updated article, because when it comes to clothing, labels come and go.
There's nothing wrong with Tootal by the way. Their work is timeless. But if you want something different and maybe a little more affordable, then have a look here.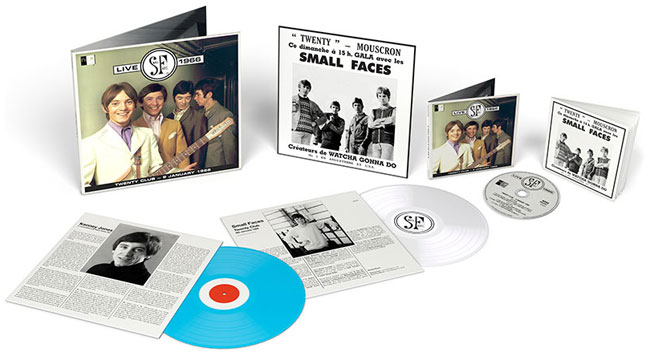 11. Small Faces – Live 1966 vinyl and CD release
The first of a series of releases I hope. A good starting point regardless.
Curated by Kenney Jones and Small Faces reissue producer Rob Caiger, this is music recorded live at the Twenty Club on 9 January 1966 and featuring rare and previously unseen photos by Tony Gale, in-depth sleeve notes by Martin Payne (Making Time) full track details, and an exclusive interview with Kenney. Essential.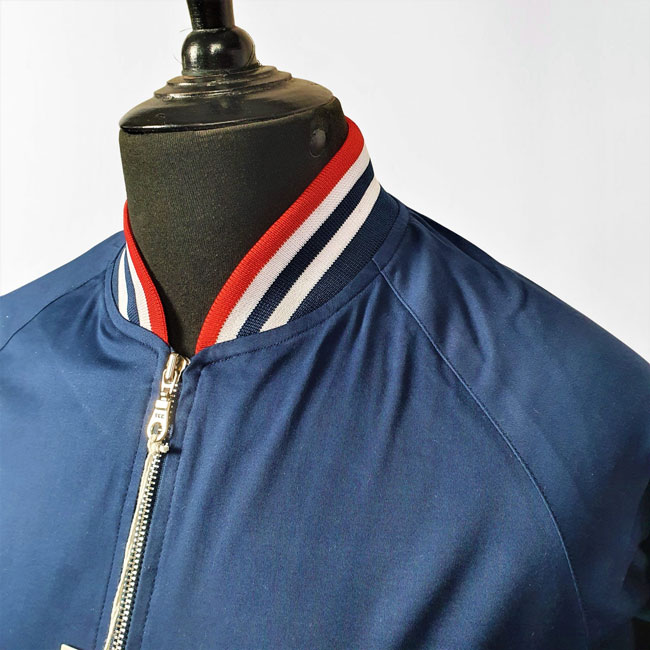 10. Budget monkey jackets by Real Hoxton
The budget version of 'that' jacket.
A more affordable version of the tennis bomber has become Real Hoxton's calling card in recent years. And each year the jacket gets a refresh with some new colours, hence the updated article. I love the Fred Perry jacket, but I know some people can't stretch to it. And this one is worth checking out in its own right too.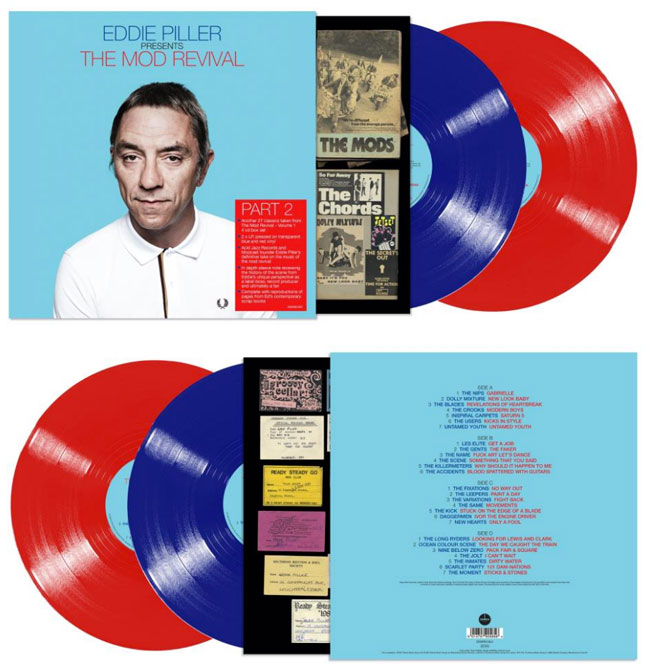 9. Eddie Piller Presents The Mod Revival Part 2 vinyl set
Eddie Piller and Acid Jazz are prominent in the rundown, with this being something of a throwback to one of the previous year's biggies.
This is pretty much a companion piece to the original vinyl. If you've got the CD set of the original Eddie Piller Presents The Mod Revival (which was massively popular) then you are likely to have it covered. This is a further selection of tracks that didn't make the original vinyl release.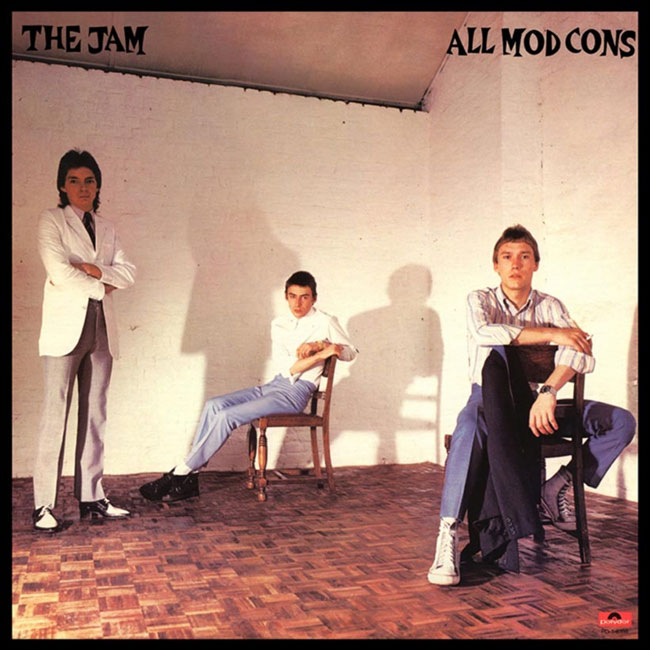 8. The joy of The Jam's All Mod Cons
I sat down and wrote this one evening without any prior planning. And I'm glad to say it was really popular.
It's basically an article about growing up, finding this album and finding The Jam. It seemed to touch on the memories of others, which is why it was so popular I think. Whatever, I'm just glad you all read it, as it's something of a personal piece.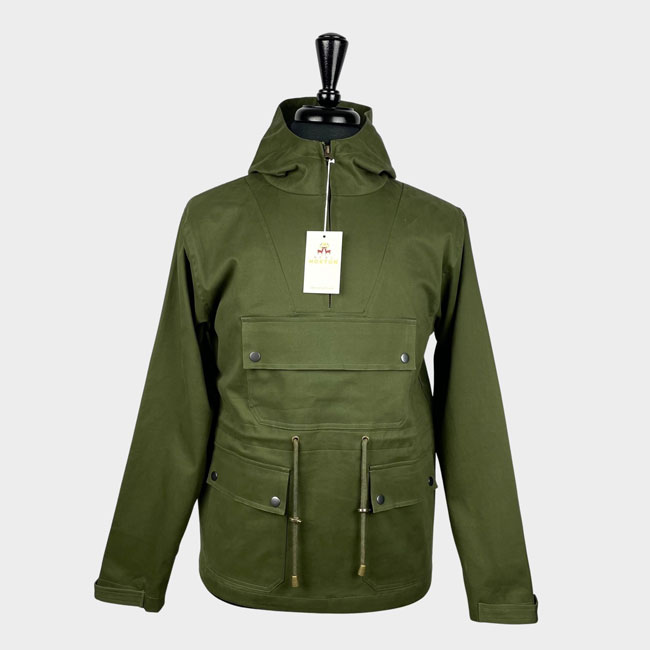 7. A tale of two scooter smocks
I might write an article on the death of the parka next year. And a part of that might be the scooter smock.
A more niche item of clothing back in the day, the scooter smock has really gained traction of late as something of an all-rounder on or off a scooter. Cheap enough too.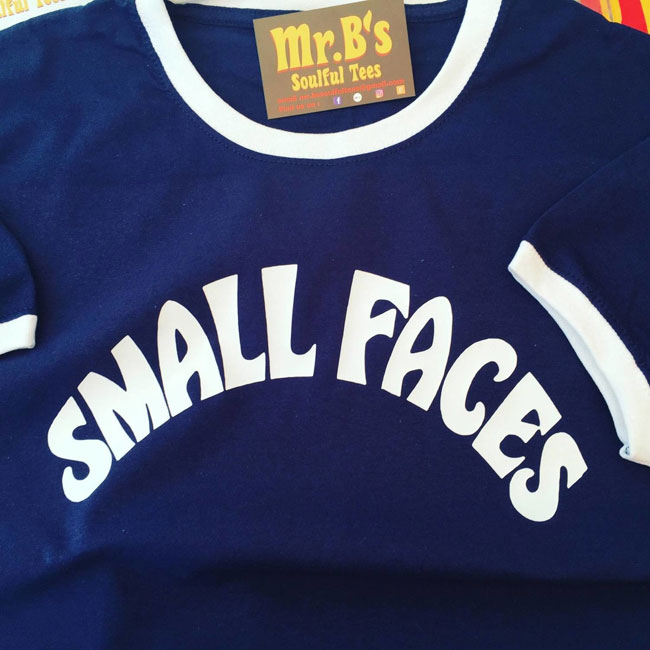 6. 10 of the best Mod and 1960s t-shirts
Seems odd talking about t-shirts when the temperatures are in single figures. But that wasn't the case in summer.
I picked out the best makers and sellers of Mod-inspired t-shirts right now. Might be useful if the sun shines this summer too.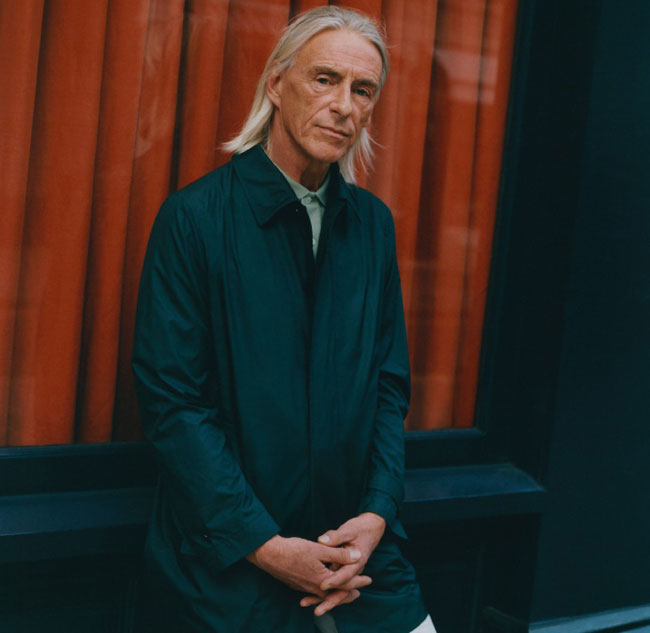 5. Paul Weller for Sunspel clothing collection
Paul Weller has done stuff for John Simons, but some has sold out before I've had a chance to write about it (Or I haven't been allowed to write about it for one reason or another). But I did cover the Sunspel collaboration.
A good little capsule collection of coats, tops and trousers too. What you would expect of Sunspel with Paul Weller's own slant on it too. I don't think the initial collection is still available, but hopefully, another collection might well follow.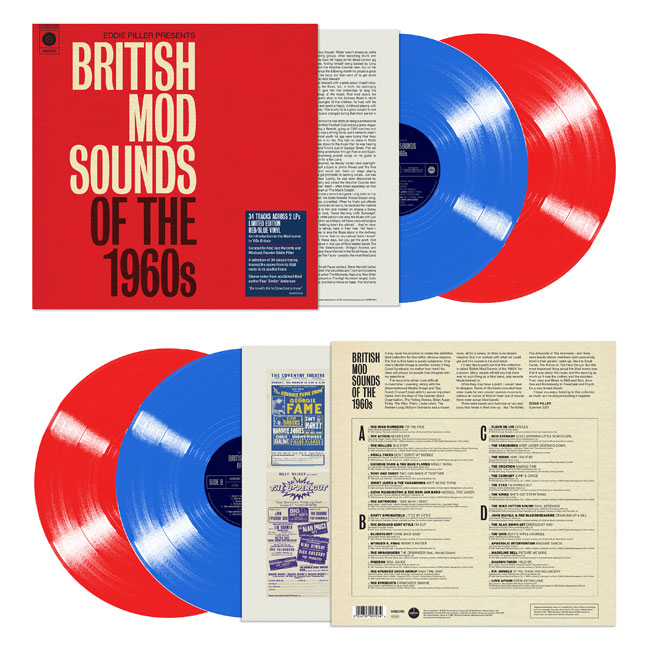 4. Eddie Piller presents British Mod Sounds of the 1960s
Incredibly popular – and it isn't even out yet.
After the success of the Mod Revival collection from the year before, Edie took aim at the 1960s and alongside Demon Records, has produced what promises to be a very special collection on vinyl and CD, with some limited editions too. Not out until February, so still time to get an order in.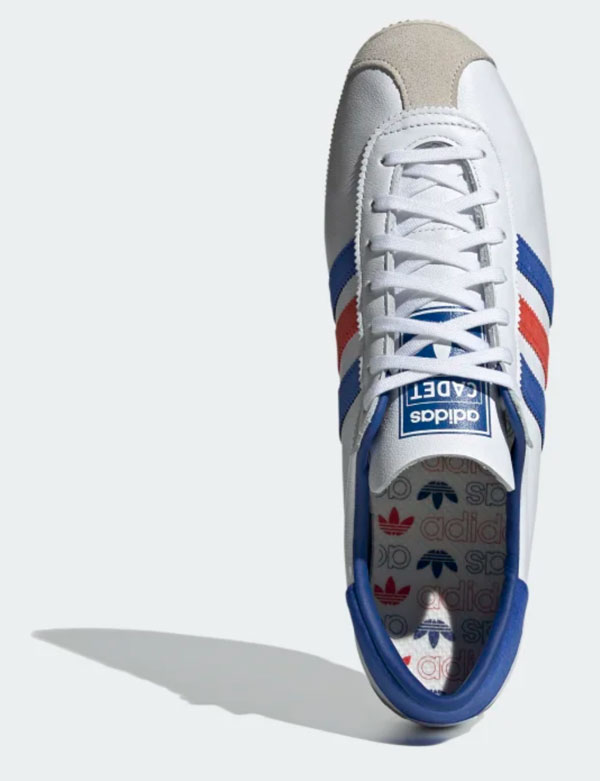 3. 1970s Adidas Cadet trainers
Everyone wanted a pair of these last year, not least because it was the first time the Cadet had been reissued for quite some time.
Even better, they returned in an amazing red, white and blue finish. If you subscribe to the concept of 'Mod trainers' then you'll really appreciate these. Might still be the odd pair floating around, but probably via eBay. Mine are still pristine in a box.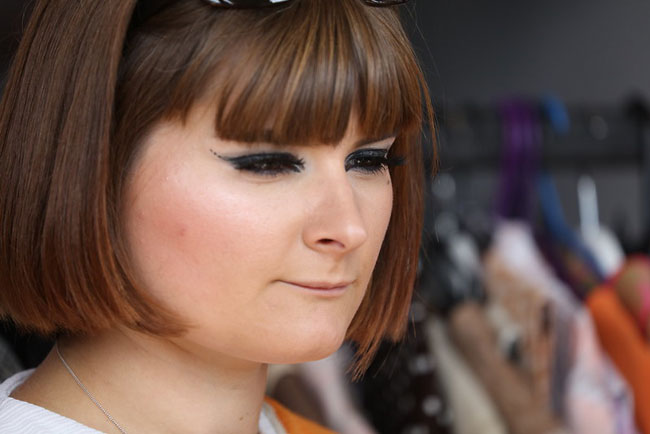 2. Brighton Mod Weekender 2021 photographs by Chris Wild
Every year I am honoured to feature the work of Chris Wild from the Brighton Weekender. Last year was no exception.
Wonderful street photography that focuses on the people, the scooters and the atmosphere of the daytime events at Brighton. Always worth a browse.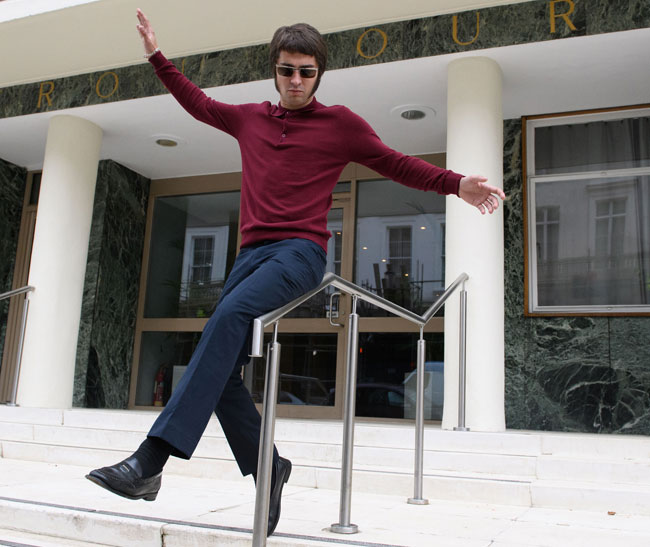 1. Top 25 Mod labels for the 21st century
Number one is an updated article and one that always leads to much discussion. After all, is there such a thing as a Mod label?
Well yes, there is. There are labels that appeal more to Mods than others and as such, they are labels that make the cut. Some specialist labels, as well as timeless classics. It's an ever-changing list as labels come and go constantly. But this was a recent update, so this is pretty much – in my opinion – what's worth checking out right now.
I think that's it. Plenty more features in progress right now. Look out for those soon.
Love Modculture? If you enjoy what you read or have benefitted from it and want to
help with the ever-increasing costs of the site and newsletter
, you can always
buy me a coffee at Ko-Fi
. Every penny is helpful and appreciated.